Exemplification Essay: Definition, Guidelines, and Tips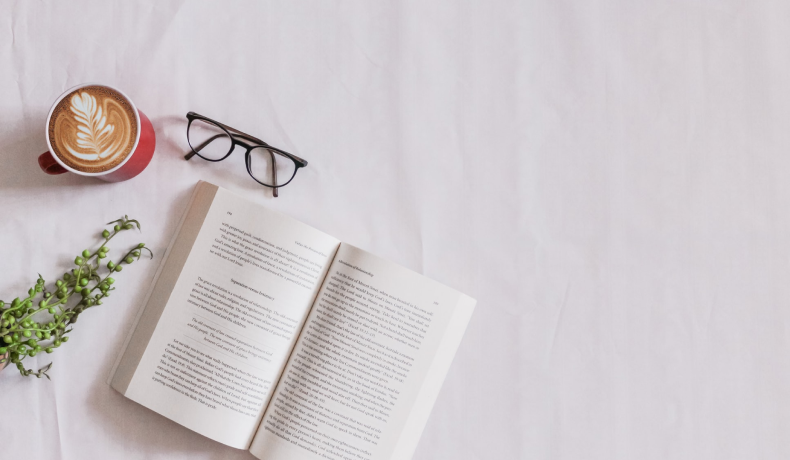 An exemplification essay is a form of an argumentative essay, which uses concrete examples to prove a particular point of view. For example, when you are writing an essay on the impact of global warming, it won't be enough to say that it harms the environment. You need to provide examples.
However, don't stress out. Though the word 'exemplification' sounds too complex and challenging, it's nothing but an argumentative essay. Knowing its peculiarities, there won't be any difficulties writing an exemplification paper.
To get a high grade, you need to write an argumentative essay and to spice it with concrete examples and details. To back your arguments, it is important to find statistics, charts, and any valuable and reliable information. It's also crucial to blend the examples together and form a smooth and catchy essay.
Unfortunately, these papers usually come with a certain set of formatting requirements because the data and examples should be properly cited. Make sure what style your teacher requires: APA, MLA, Chicago, etc.
Sounds too difficult? Don't panic! Today we will tell you everything about an exemplification essay, its structure, writing tips, and even topic examples. With Mcessay, you are always well-armed.
Structure of an Exemplification Essay
As any other essay, an exemplification one should consist of the following elements:
Introduction;
Body paragraphs;
Conclusion.
1. Introduction
From the start, you need to tell the audience about the main goal of an essay. To do that, you need to indicate the thesis statement and hook the audience. The thesis is the main idea of your essay, described in several sentences. You need to show what you are planning to discuss and why the topic is important.
The hook is an attention-grabbing sentence, which aims to motivate the audience to continue reading. Depending on the discussed topic, it may be an interesting fact, a story from your life, or even a joke.
2. Body paragraphs
The central part of your exemplification essay is the body paragraphs. Their number depends on the number of arguments and the tutor's requirements. Thus, make sure you know how many words the essay should contain not to get a lower grade.
Before working on the body paragraphs, it's important to write an outline. It is a plan, which contains all the arguments that you are going to discuss. Don't forget to include important facts and details that you want to talk about. An outline is a great way of organizing your thoughts: with a plan of action, you won't have to worry about forgetting an important detail.
In the body paragraphs, you need to give detailed information on the things that you indicated in the introduction. Don't forget that each argument should have a separate paragraph. All the paragraphs should follow a logical order: don't jump from one idea to another. Keep the facts and ideas clear and smooth.
Don't forget about using transition words because they glue paragraphs and make the text easy to read. Try to avoid wordiness and meaningless phrases. Choose the vocabulary wisely not to cause any troubles and confusions, and to help the readers get your point.
If you face writer's block, we recommend having a break, taking a walk, grabbing a coffee, or meeting the people you love. After returning to an exemplification essay later, you'll know exactly what to write about!
3. Conclusion
By this stage, you already have an introduction and body paragraphs with the arguments and examples. Now it's the right time to finish your essay. The conclusion should give an overview of everything that you have discussed but without repeating the sentences from the introduction and body.
In the final section, you may add a bit more data but without creating new paragraphs. Your main goal is to persuade the reader that you understand the topic and can share the knowledge. Remember, the conclusion is not about introducing new facts but about providing food for thought.
In this section, you should simply summarize everything that was discussed in the exemplification essay and add a few final sentences that will encourage the readers to think about the issues deeper.
When working on this assignment, you must think about the arguments and supportive facts. Unfortunately, an exemplification essay is more difficult than a narrative one because you must provide clear facts and examples. Try to enumerate them once again in conclusion to remind the readers of everything you have found.
Leave the audience thinking about the topic, and your essay will surely linger in their mind.
Tips from Professional Writers
Now you know what elements your exemplification essay should include. However, it's not enough if you want to get an excellent grade and to master the topic from A to Z. That is why we asked our experts to share the best tips on writing a flawless essay.
If using them attentively, you will definitely get a high grade and will master the assignment with ease.
1. Examples are crucial
As you already know from the essay's definition, exemplification paper should be based on examples and facts. Collect as many details as possible if you want to impress the audience or even to make them accept your point of view. However, use only reliable and modern sources.
2. Only significant details
Once you have gathered examples and facts, make sure to use only those, which directly relate to the topic. Yes, you may feel tempted to include everything you have found, but this may easily bore or confuse the readers. Use as many examples as necessary for the essay and put other details aside.
If the task seems too difficult, make a list of all the examples you have found and cross out the irrelevant ones. This list will act as an outline of your future work.
3. Dilute the seriousness
Depending on the topic of your exemplification essay, you may use not only serious findings and statistics but also stories, anecdotes, and personal life examples. If the subject allows and they are relevant to the issue, you can use these elements to make the essay lively and vibrant.
However, be attentively and careful when choosing examples and be sure that the audience is able to relate what you are sharing.
4. Use common examples
When finding material for your exemplification essay, make sure that the examples refer to the majority, and most readers have a full understanding of the things you are trying to describe. Not to confuse the audience, use common situations and examples when describing the topic.
5. Read examples of exemplification essays
If it is your first time dealing with this sort of assignment, we recommend downloading a free sample online on a similar topic. It will give you a clearer picture of what this assignment is about and how it should be formatted.
6. Always check your final draft
Once you have finished the essay, don't rush to submit it. It's better to spend some time proofreading and editing the final version to eliminate typos and other sorts of mistakes. If you doubt whether your language skills are strong enough, ask a friend or a relative for help. Or simply hire our writers and they will do everything for you!
Exemplification Essay Topics
Is it important to have a university degree today?
It's impossible to find a person who thinks that high school education isn't necessary;
Should drugs become legal?
Drugs create lots of troubles: they break relationships, leave children without parents, and even kill people. Is it possible to stop the problem? How?
Are all-boys or all-girls school more favorable in terms of quality of education?
School shootings are becoming more common. We should find a way to stop the problem;
Gun control should be stricter;
All of us have a right to get proper health care;
Should immigrants and refugees have access to healthcare on the same grounds as locals?
Teen pregnancy roots from the problems of modern society: The Internet, drugs, and violence.
Order an Exemplification Essay and Forget about Stress
We know how tired and stressed you are to complete all the assignments: essays, research papers, homework, laboratory works, and whatnot. Nowadays, students are trapped in tons of tasks and simply don't know how to write a solid paper and to meet the deadlines.
If you find it impossible to write an exemplification essay, have trouble with research, or don't know how to use a particular formatting style, just contact McEssay.com. We are a team of experienced authors and editors who work with academic assignments and help students worldwide.
With our help, you will have enough time for other tasks, work, hobbies, and leisure. We do everything from choosing a topic to polishing an existing essay. If you don't want to waste time and complete the exemplification essay on your own or want to be sure that the grade will be high, contact us.
We are the most reputable and professional writing company you will ever find online. McEssay is your key to academic success!