How to Cheat Turnitin – Only Useful Tips and Tricks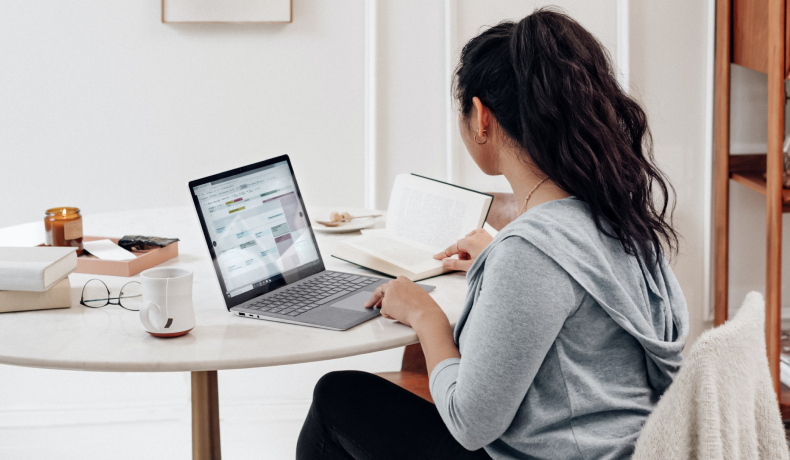 Turnitin is one of the most popular programs to detect plagiarism. It was launched by the iParadigms group for educational establishments and tutors and was first known as Plagiarism.org. Turnitin has a particular fee for usage, and to start scanning documents, you need to register. The software is rather simple: teachers and other educators upload works of their students and, within a short period of time, get results. The program compares the file with other documents in the database and online, as well as with previously uploaded files. No wonder that Turnitin has caused lots of troubles to students all over the world. And the worst part is that system's algorithms are so complex that it's almost impossible for students to meet the requirements even if the paper was written from scratch. You probably know how annoying plagiarism checkers may be and how harmful they are when you're trying to express thoughts and ideas. Even four common words in a row may be taken for plagiarism, which leads to multiple confusions and problems. That is why we decided to create guidelines on how to cheat Turnitin and to battle the software. Today we will discuss how the program works, what to do to pass the test, and other useful things to consider. We are sure that this article will be extremely useful, and you will never be accused of plagiarism.
How It Works
Before explaining how to cheat Turnitin, we decided to tell more about its logic and principles. Being one of the most popular programs, it has complex algorithms and is a hard nut even for experienced writers. Hundreds of educational establishments already use this system to detect plagiarism in all sorts of papers. And not surprising: Turnitin is effective, fast, and convenient. The process is rather simple and straightforward: a teacher uploads the file to the system, which analyzes the text word afterword. The program is looking for any similarities with other documents in the databases. Matching parts are highlighted, and then teachers get a general evaluation of originality in percent. Keep in mind that Turnitin is able to search for multiple match types depending on the settings that the teacher indicates. For example, tutors may look for matching phrases, which are longer than a particular amount of words. Thus, a quote or a copied part with a fewer number of words won't influence the overall results. Luckily, all these settings can help students to cheat Turnitin and to avoid any plagiarism accusations. Some colleges and universities even ask their students to upload the essays and papers to Turnitin. Thus, they immediately see whether the text is original or there are certain copied parts from other sources. The program shows not only the percentage of copied parts but also the sources from where the information was taken. Without any doubt, Turnitin is a rather useful service, which protects copyright and originality. However, it is a real trouble-maker for scholars who complete the papers on their own. Even though the program searches for similar sentences and combinations, it often takes original parts for plagiarism. For example, it's almost impossible to find 100 unique definitions of the word 'summer,' so you always risk being accused of plagiarism. Not to let that happen, we offer you a list of time-tested and simple tricks, so you won't have to worry about the originality of the content.
How to Cheat Turnitin
Anyone, who has ever dealt with Turnitin, knows how difficult it is to reach the necessary uniqueness percentage. Students may spend days trying to change their text and to reach enough originality to pass the check. So how to deal with the complex rules and requirements of this checker?
Years of experience helped us to come up with several tips on how to cheat Turnitin without harming the content. Make yourself comfortable and ger ready to find out about the best ways to beat Turnitin!
1. Rewrite the text anew
Like any other plagiarism checker, Turnitin catches sentences with a particular structure. So if you want to cheat it, the best way is to rephrase everything. Yes, this doesn't sound like an easy solution, but it is the most secure way of avoiding any accusations and problems.
Remember the times when the tutor asked you to rephrase sentences and to learn multiple synonyms? Now those classes may be of great use. This will help to cheat Turnitin and to avoid multiple problems. Another advantage of this approach is that you will learn many new words and approaches. In addition, you may discover literary tools you haven't dealt with before.
That is why one of the best ways to cheat Turnitin is to rewrite the essay anew by using several sources. Your paper will definitely be unique, and plagiarism checkers won't be able to find any similarities.
2. Change the letters
Another way to cheat Turnitin is to replace characters with characters from different languages. For example, if you are planning to write 'e,' you can replace it with 'è,' which looks almost the same, and most tutors don't notice it. Simply open the search bar in the document and replace all 'e' with such constructions as 'è' or 'ee.' There are multiple other structures, which are similar or even exactly the same in multiple languages. For example, Cyrillic 'e' is the same as Latin 'e.'
Check the sets of the chosen language and search for similarities in the alphabet, so you can use them and replace English variations. Words with at least one foreign letter won't be considered by Turnitin, and you won't have to worry about plagiarism.
3. Make the file a PDF
It's not a secret that it is possible to cheat Turnitin simply by changing the internal view of the text. You may change the PDF file in a manner, which will be easy to read by the tutor but impossible to analyze by Turnitin.
For example, if you are looking for a way to cheat Turnitin, try using Macos your text will seem original and will get a high score by the plagiarism software even if the content is actually plagiarized. Actually, this trick is one of the simplest and yet the most effective.
4. Make the text an image
Another way to cheat Turnitin is to turn the paper into an image. Students claim that this method is extremely useful and effective. The software simply won't find any text in the image and won't be able to trace any plagiarism.
However, you need to add at least any text because if Turnitin sees an empty paper, it will be rejected, and you won't get a plagiarism percentage. Thus, a few paragraphs of an original text mixed with an image format, and you are always on a safe side.
This method is extremely useful if you want to take some content from Internet sources or other rewritten passages.
5. Hire a writing service
In case you want to learn how to cheat Turnitin but don't want to work on the paper on your own, the best solution is to hire a professional writer. At the moment, more and more students choose this option because it is fast, secure, and rather affordable.
While you are struggling to cheat Turnitin and to alter your text to make it seem original, users of writing services just place an order and forget about all the worries. And the best part is that no one else is able to find out that you were using writing assistance. You just pay for an order and receive original content. Even though there is a certain risk of getting a plagiarism essay, if the company is not trustworthy, you can always ask for a report before making a transaction. This will be proof that the paper is unique, and you can hand the Turnitin report to the tutor. Using this method will save lots of your time, and you won't have to search for a way to cheat this plagiarism software.
Need Original Content? Choose McEssay Service
Nowadays, students have to face lots of challenges, not depending on whether they are dealing with high school or college assignments. They need to meet requirements and guidelines, research the topic, and submit everything on time. On top of it, the content must be original and bypass Turnitin and other plagiarism checkers. If you are tired of all the challenges and just want to relax, spending time with friends and family, you can always contact mcessay.com. It is the simplest way to forget about originality issues, time-wasting, and other awkward moments. We guarantee that every assignment will be completed according to your requirements, and there won't be a need to worry about plagiarized content or other imperfections. We deal even with the most difficult tasks and are always there to support you. Simply send us a message or place an order, and we will do the rest. With McEssay, you have nothing to worry about!