How to Make an Essay Longer: Only Time-Tested Strategies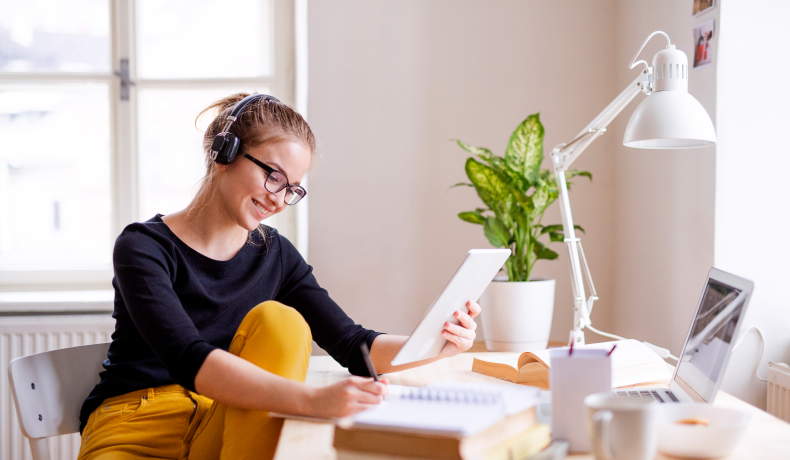 Any high school or college essay comes with a particular set of requirements and guidelines. They concern formatting, structure, number of sources, and of course, size. If the essay is too short or too long, your tutor may not want to accept it. And even if the paper is of great quality, you risk obtaining a lower grade. When following the instructions on the word count, it shows the tutor that you take the requirements seriously and can meet them. It also indicates that you take the writing process seriously and devote time to completing the task. And being under the required page or word count may be a rather big problem. That is why today, we will tell you how to make your essay longer without losing the quality content. The tips were provided by our leading experts, so you will learn from the best!
Tricks with Fonts, Spacing, and Commas
First of all, you may try various approaches that concern the fonts and spacing, not the text. It is a simpler and quicker way to meet the requirements of the number of pages. Here are the best tips that you may use right now:
Try a bigger font. If there are no clear requirements on the font and its size, you may try larger fonts like Cambria, Courier New, Bangla Sangam, or Arial. However, you need to choose the font wisely because some variations like Arial Black or Lucida Handwriting are inappropriate. Your tutor will immediately notice that you are trying to cheat and this will cause you troubles;
Adjust the font size. Usually, professors ask to use 11 or 12pt., so there's not much room for experiments. However, you can try and use 11.5 or 12.2 pt. Size. Try several variations and see which doesn't catch attention too much;
Extend the size of periods and commas. This simpler trick is extremely efficient. Just press CTRL + F, and you'll see a window with find/replace functions. Then select 11 pt. commas or periods and change them to a bigger size;
Change the spacing between the lines. If you need to apply single or double spaces, follow the next simple trick: open Format and choose Paragraph. There you'll see the Spacing line, where you can select Multiple. Then simply enter 1.2 or 2.1 in the available box;
Scale down the margin on the right. If you want to reduce it and not get caught, it's important to change the feature by a quarter, not more. For example, if the required margin size equals 1.5 cm, make it 0.9 cm. To do that, press Format and choose Document. Enter the margin size in the box after the Right. This will help to extend the essay without any significant changes. However, the left margin shouldn't be reduced;
Adjust the bottom margin. Another way to extend the essay is to change the bottom margin by 0.25. Open the Document and insert 1.25 in the Bottom box. If it's too visible, try inserting 1.15. Thus, your paper will be longer without even noticing;
Increase spacing. With this simple trick, the number of pages will grow, and you'll meet the tutor's requirements with ease. Open Font and choose the Advanced window. In the Expanded box choose 1.6;
Increase the header's size. To do that try to include as many details as possible. For example, your name, essay's title, course number, date, teacher's name, your email, and ID card number. This will significantly extend the header, especially if you use double spaces;
Paper's title must be placed under the header. Place in the center and increase the font size. Make sure that double spacing is used both between the title and the next paragraph;
Add a footer. Numbers on pages will make the essay longer.
Other Useful Tricks
Now you know all the tips on increasing the size of your essay if you have the requirement of a particular number of pages. You may play with font size and margins, and add headers. However, these tricks won't fool automated word counter applications. If you need to stick to a particular number of words, pay attention to the time-tested tips below.
1. Use examples
If you don't know how to make the essay longer, the first thing to do is to pay careful attention to the claims and arguments you have made. Scan your essay and find the main ideas. Did you manage to back every argument with examples? If not, this may be a great option to make an essay longer.
Spend some time on research and find examples to support the claims. This will not only lengthen the paper but will also make the arguments more profound. For example, you claim that global warming is harmful. Include stories of real people, articles, and statistics. Moreover, every idea may have several examples.
Trust us, and your tutor will be extremely impressed that all the claims are supported and may award you with a higher grade.
2. Use transition words and phrases
Another way to make an essay longer is to use transition words. They allow making the text more organic and smoother, especially when jumping from one argument to the next one. Moreover, this approach will increase the word count. Here are only some of transition words and phrases that you may use: of course, therefore, however, in conclusion, likewise, whereas, this illustrates that, despite all of this, whereas, as a consequence, as a matter of fact, on the other hand, etc.
3. Reverse outlining
This technique is a great way to improve your essay and to make it longer. Once the paper is written, try to read it back and write an outline based on the things you have already written. This may greatly help with reorganizing pages and highlighting the parts, which should be developed more.
If you notice certain points, which can be clarified, this will be a great opportunity to increase the number of pages or word count. If there are ling paragraphs, which contain several ideas, break them up, and explain every issue more deeply.
4. Read the prompt over again
We understand that you have probably read the final draft tens of times, but if you have problems with the word count or a number of pages, it's important to read the essay once again. Make sure that all the questions are answered and backed up with the necessary examples and language.
Take your time to make sure that all the guidelines are met. If you find any imperfections, use this opportunity to increase the document and add more facts and interesting details.
5. Insert quotes
Quotations are a great way to occupy additional space in the document. It doesn't mean that your essay should consist solely of quotations from famous people, but there's nothing wrong with spicing up your paper with a few quotes.
This is a great way to increase the word count and to back your words with ideas of other writers and authors. However, don't forget to format the quotes correctly and to cite them in the Reference List according to the required formatting style.
6. Work on the paragraphs
Check whether the essay's paragraphs are correctly formatted. It should begin with a topic sentence and then followed with supporting evidence and arguments. Finally, the paragraphs should end with a conclusion. If one of the above elements is missing, it's a great opportunity to make the essay longer and to make your paragraphs correct.
7. The more words – the better
This may be an obvious tip, and you already know that to enlarge an essay, you need to use more words and phrases. However, many students forget about this obvious advice and struggle to make their essays longer.
Start with including the verb 'to be.' For example, instead of saying 'I drive fast,' write 'I am a fast driver.' The next piece of advice is to be descriptive. For example, instead of writing 'The party went great,' say 'My boyfriend, and I went to the party this Friday. We had so much fun playing table games and watching the latest series of Star Wars.'
Finally, you can switch verbs into nouns. For example, 'I came to the conclusion that' is surely longer than a simple 'I concluded.'
McEssay Is Always at Your Service
Online you may find multiple tips on how to make an essay longer, but sometimes it is difficult to find time even to read those tips and to apply them on practice. There are days when you are snowed under multiple assignments and need to prioritize them.
If you see that the essay is short and you don't know how to increase the word count or if there's no time for writing the paper, just contact us.
We are a team of devoted writers and editors who are able to meet all the guidelines and requirements. Your tutor will be impressed to see that the essay was completed according to all the demands. Mcessay.com is a place where your academic papers will be completed with ease and on time!