How to Write an Illustrative Essay Quickly and Hassle-Free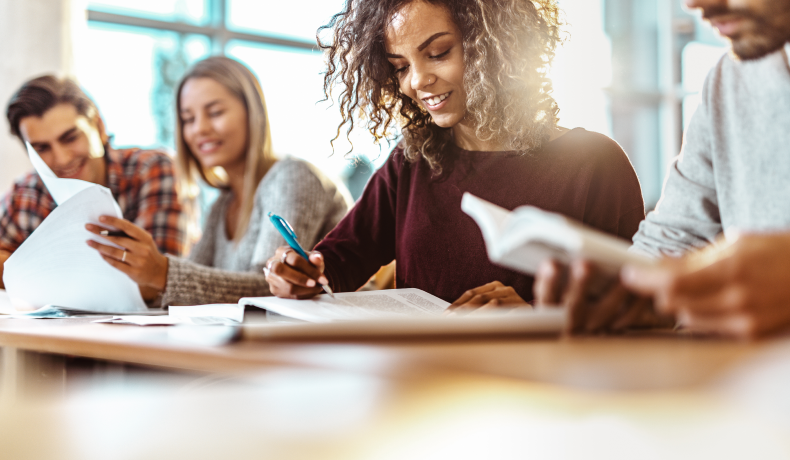 Not everyone is a great writer by his or her nature and cannot write a perfect essay right from scratch. It's no wonder while you should possess not only your writing skills but also analytical, research, and critical thinking abilities.
Writing an illustrative essay is not the most complicated task but not the easiest one, too.
So if you doubt having the necessary abilities and skills to write a good essay, find out how you can write a great illustrative essay on your own below.
Illustrative Essay Definition
An illustrative essay belongs to informative types of essays and is aimed to show how a particular thing exists and acts. You can also find such names of an illustrative essay as an illustration or exemplification essay.
This essay doesn't require you to discover anything new but only summarize the data and provide their definitions. You should write good examples to clarify the problem under discussion to your reader.
You shouldn't focus on any discoveries or sensations, just show the idea of the problem and provide some facts so the reader could understand the situation well. Keep in mind that it is necessary to provide a range of good examples.
As an example, you can use people, their stories, experiences, situations, etc. It will all make the problem related to real life.
Illustrative Essay Structure
The structure of your illustrative essay should not be something new to you because it doesn't differ much from that of other essays. As any other essay, it has:
Introduction;
Main body;
Conclusion.
However, each of these parts has some peculiarities.
Illustrative essay introduction
In the introduction, you make your reader acquainted with your idea. We would recommend introducing the concept you are going to describe throughout your paper. The statement is a must in the introduction, and it should summarize the core idea of the introduction.
Do not forget that this part should be eye-catching and attract the attention of your reader at once and keep it till the very end. Using a hook would be wonderful. You can present an inspiring quote, fact, joke, statistics, or a real-life example as a hook.
Illustrative essay main body
Here you should explain your evidence. The structure of all paragraphs is similar, so you should keep in mind the following components for your body paragraphs:
Topic sentence that is the core argument of the paragraph;
Background sentence that opens the illustrative part. You can have three background sentences;
Research sentence that shows the idea precisely. You can repeat or paraphrase some parts of evidence;
Analysis that shows the relation between the thesis and the topic;
Transition sentence that sums up the idea.
Illustrative essay conclusion
As a rule, there is no new information in conclusion; it only repeats the statement using different words. Do not repeat the facts or ideas word-by-word but simply summarize them. Since this paragraph is the last one your reader will see, it should be quite impressive and leave the track in the readers' minds.
Step-by-Step Illustrative Essay Writing Process
Writing an illustrative essay is not that difficult if you follow the process strictly. Complete these simple steps, and you can count on a high grade for your illustrative paper.
1. Planning
When professional writers create your essay from scratch, it doesn't happen within a minute. They also pass through the planning process, and we do not recommend you neglecting this stage. Once you have your topic, you can start planning your essay.
Before you start the process of writing itself, you should search for sources. Keep in mind that simply taking the first Google article is not enough, the sources should be credible and reliable. So the examples you use should be approved by experts.
2. Creating an outline
Do not neglect this step, either. It will facilitate your writing struggle a lot. Create titles, introduction, thesis, and a conclusion in your outline. Make notes of all the ideas you might come up with. Later, you will be able to review it and edit.
3. Write your introduction and thesis
The thesis is just a short description of your paper, so it can consist just of one-two sentences. It will be the opening for your body paragraphs. The introduction should be really eye-catching, so if you cannot come up with it at the very beginning, you can do it after writing your body paragraphs and conclusion. This way, it will be easier for you to find what you want to start with.
4. Write the main body
As a rule, there are three body paragraphs. Include all supporting evidence in the body paragraphs. You should write one point and one example in each paragraph. Please follow the structure and order because if you don't do this, your reader might be confused when reading your paper.
5. Write a conclusion
Now you should summarize everything mentioned above, including main points and examples (illustrations). Create a really strong final sentence. Your reader should know what you want them to believe or do.
6. Don't forget about references
An illustrative essay should include references on the last page. Stick to the guidelines of your professor on the referencing style. Do not neglect references while you will be using other people's materials in your paper, and you must cite them. Otherwise, your mark will be lower due to plagiarism.
7. Proofread and edit your essay
Now, as all of the parts of your illustrative essay are written, you should proofread your paper, and this step is crucial. If you don't do this, your grade might be much lower because no one, even professional writers, can write it perfectly from the first attempt.
We recommend using a special online tool to check the typos, grammar, and punctuation mistakes. If everything is ok with that, leave your essay for some time (for a night perfectly), and get back to it in the morning.
It would also be great to ask someone to read your paper – your parents, friends, or roommates, for example. Knowing the third opinion on your paper is very helpful. Do not be offended if they criticize some parts of it. Better improve those parts.
We recommend reading the paper again at least twice. It will show you lots of gaps and shortcomings, and when you look at them with a "sober" mind, you will be surprised how many gaps there are in your paper. If there is no logical order, improve it to polish your paper.
Illustrative Essay Topics
The choice of a topic is also crucial, so if your professor didn't assign you one, you should be very thorough about this process. Here are some good illustrative essay topics to look at and maybe choose from. They might also inspire you to create a wonderful topic of your own.
Some sports teams are underrated.
Is it tough to work in fast food chains?
How to improve your relationships with colleagues.
Global warming.
Does violence on TV affect children?
How do video games affect children?
How to deal with annoying people in the dorm.
Should drugs be legalized, and what are the consequences?
Should the minimum drinking age be reduced, and why?
The decline of birth rates in some modern countries.
The importance of education for everyone.
The pros and cons of technological development.
Student exchange programs: advantages and disadvantages.
The role of social media in modern life.
Do routine tasks oppress people's personalities?
Does money make people happier?
The danger of artificial intelligence.
Can you trust history books being rewritten multiple times?
Does a laugh prolong our lives?
Does technology-addiction affect children's IQs?
Illustrative Essay Example
Social media plays a huge role in the lives of modern people. Although it is a sort of new invention (one of the most popular platforms Facebook was introduced in 2004 only), it conquered the love of many people.
Social media is a new form of communication, and it gives people from all over the globe create their profiles, share their files, and communicate with each other. In the early 2000s, we used only web versions of such platforms, while nowadays, all of them are mobile.
Young people are in constant contact with their friends and even unknown people. They do not need to hang out anymore; they can substitute it with online communication. They do not go outside when coming back from school; they simply log in to social media platforms and share the details of their day and life. A lot of people enjoy it; however, some of them think that young people can be bullied even without leaving their own homes.
Everyday lives of young people are influenced by this new phenomenon of social media. They spend nights at their computer, do not communicate face-to-face, and seem to fully substitute their communication with online talks. It should concern their parents and teachers all over the globe because it is impossible to control the circle of the children's communication.
Conclusion: Get Help with Your Illustrative Essay from Professional Writers
As you can see, writing an illustrative essay is not such a complicated task. But it doesn't stand procrastination if you want to get your A+ grade for it. If you feel like you do not have much time to complete all the seven steps and write your perfect essay, you can always get a brilliant paper of any type from our experts.
All our papers are written from scratch by people having multiple years of experience in writing on various topics and subjects. So regardless of what your academic level is, you will get an exceptional and 100% unique essay right on time!