How to Use Transition Words?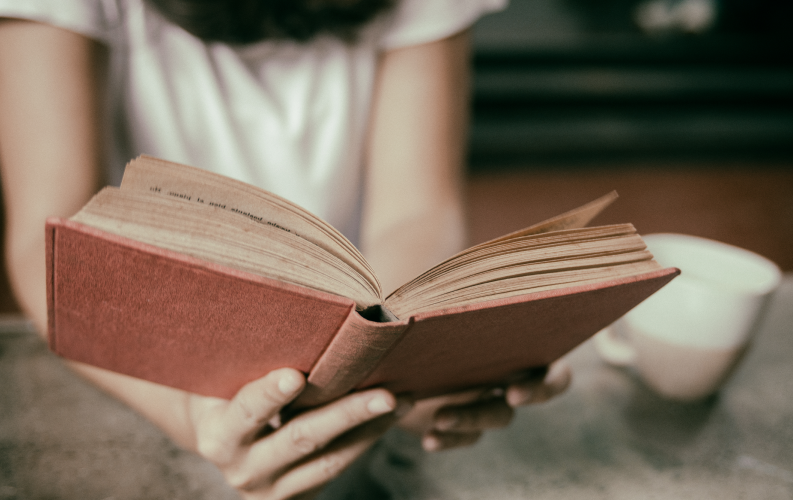 When you work on an essay or any other type of academic writing, it is important to use transition words to make your text coherent. These parts of speech allow logically connecting thoughts in the text. This helps the reader gradually move from one idea of the text to another. But you should know how and when to use them properly.
The Most Commonly Used Transition Words
Mcessay essay writers have collected the most common words that are used in academic writing. However, this list is not complete and you can find more examples of them. But even with this list you can make your essays more coherent and strengthen the ideas of your text. In English, it is important to use transition words as they serve a serious cause. They are used not only for connecting words and ideas but also for expressing the required shift of them in the paper. For instance, you can express the opposition, agreement, conclusion, etc. Most words have single meaning and purpose, but there are some that can express various attitudes to the text depending on the context. Usually, they are presented in prepositions and post-positions. But the following lists just divide them into categories according to their purpose.
Similarity / Agreement / Addition
Words also, and, in addition, likewise serve to provide more info, support the though and show the agreement to the expressed thoughts.

additionally
as well as
comparatively
correspondingly
furthermore
likewise
moreover
of course
together with
similarly
as a matter of fact
by the same token
coupled with
equally important
first, second, third
not only … but also
not to mention
in addition
in like manner
in the first place
in the light of
in the same fashion/way
to say nothing of
again
also
and
as
equally
like
identically
then
to
too
uniquely
Consequence / Effect / Result
Words like accordingly, consequently, thus, henceforth, etc. can serve as time signs to perform the order of the events and to express the consequences and effects of the events.
If you want to use words for and because keep in mind that you should place then before the reasoning subject. Other alternatives should follow the consequences/effects.
because
the
hence
for
then
thus
as a result
for this reason
in effect
in that case
under those circumstances
accordingly
consequently
forthwith
henceforth
therefore
thereupon
Contradiction / Limitation / Opposition
Word combinations like but, rather and or express the point that there is an opposite or alternative though and they also may serve for introducing the shift in reasoning.
although
conversely
despite
even though
however
instead
nevertheless
nonetheless
notwithstanding
otherwise
rather
regardless
whereas
albeit
as much as
besides
but
(and) still
or
unlike
(and) yet
while
after all
above all
although this may be true
at the same time
be that as it may
different from
even so / though
in contrast
in reality
in spite of
of course …, but
on the other hand
on the contrary
then again
Emphasis / Examples / Support
This group of transition elements helps in performing examples to maintain the thought, to highlight points and illustrate the idea to the audience.
for example
for instance
in detail
in fact
in general
in particular
to clarify
to demonstrate
to emphasize
to enumerate
to explain
to repeat
certainly
chiefly
especially
explicitly
expressly
frequently
including
indeed
like
markedly
namely
notably
particularly
specifically
significantly
such as
surely
surprisingly
to be sure
truly
another key point
as an illustration
by all means
the first thing to remember
for one thing
for this reason
important to realize
in other words
in this case
most compelling evidence
must be remembered
on the negative side
on the positive side
point often overlooked
to point out
to put it another way
to put it differently
that is to say
with attention to
with this in mind
Purpose / Cause / Condition
This group of transition words expresses the intentions and circumstances of the events.
due to
given that
in case
inasmuch as
only / even if
owing to
provided that
so that
so as to
as / so long as
for fear that
for the purpose of
granted (that)
in the event that
in the hope that
in view of
in order to
on (the) condition (that)
seeing/being that
to the end that
with this intention
with this in mind
as
because of
If
lest
since
… then
unless
when
whenever
while
Sequence / Chronology / Time
When you write words like finally, you define the particular time frames or limits. You can use them alone or as a part of adverbial expressions.
by the time
during
eventually
forthwith
further
henceforth
instantly meanwhile
in time
now that
occasionally
presently
prior to
straightaway
until now
whenever
about
after
before
formerly
hence
later
last
next
now
once
since
since
suddenly
shortly
then
till
until
when
all of a sudden
as long as
as soon as
at the present time
at the same time
at this instant
finally
first, second
from time to time
sooner or later
to begin with
in a moment
in due time
immediately
in the meantime
in the first place
quickly
up to the present time
without delay
Numerous elements of the time group can be used for other purposes. Like consequently, further, first, second, third, etc. Except for the last ones, along with time meaning they express reasoning and circumstances. The numbers can be used for adding info or examples.
Location / Space / Place
In most cases, the listed words and phrases are used as parts of adverbial expressions. They limit, frame and qualify space. Some of them can be also added to the group with Time words and they reflect time and space connection.
above
below
down
from
here
near
next
over
there
under
up
where
adjacent to
here and there
opposite to
to the left/right
on this side
in front of
in the background
in the center of
in the distance
in the foreground
in the middle
across
alongside
amid
among
around
before
behind
beneath
between
beside
beyond
further
nearby
wherever
Summary / Conclusion / Restatement
Use these listed phrases and words when you need to write concluding thoughts, repeating the thesis or make a summary. You can use words from the lists Effect and Consequence for the same purposes.
altogether after all
in brief
in conclusion
in essence
in fact
in short
to summarize
in summary
on balance
ordinarily
overall
usually,
all things considered
as can be seen
as has been noted
as shown above
generally speaking
given these points
for the most part
in a word
in the final analysis
in the long run
all in all
by and large
Definitely
Obviously
on the whole
in any event
in either case
to sum up
Ultimately
How to Use Transition Words in Essays
When you work on any type of writing, especially when it comes to academic writing, you should use transition words to connect your thoughts and parts of your essay, paper, etc. They are important for making your text coherent. They help to make the paper organized in a logical sequence and create an understandable structure.
Transition words, also known as conjunctive adverbs, serve the same purpose as coordinating conjunctions. With their help, you connect words, phrases, and parts of your text in a singular unit. This approach makes it easier to read and understand the entire text.
There are special rules of punctuation for such words. Almost in every case, you should use coma to separate the transition phrase from the rest of the sentence.
Examples:
1. We know what words we should use; however, we often fail in how to use them in academic writing.
2. However, students can express their thoughts without the help of the transition words, but transition words make it easier.
When you have to connect two sentences, use a semicolon, but apply this approach only is these sentences can be connected in one and have the common element like subject or verb.