How to Avoid Plagiarism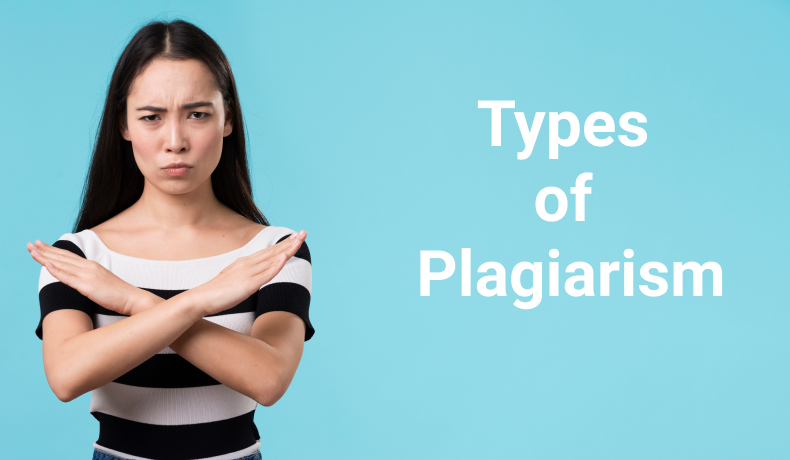 In the modern academic world duplicating (stealing) someone's writing is not an uncommon thing. To present another author's content as if it is your own is plagiarism. It implicates copyright infringement. There are legal penalties for writers who plagiarize someone's works. Illegal use of someone else's content is prohibited.
Why is plagiarism unjust towards the real author of the content? The author can spend plenty of time gathering and analyzing information. And it only takes several minutes to steal that content.
Statistics show that most students plagiarize because of being inconsiderate. It is not always because of ill intent. The intent doesn't matter though. Plagiarism should be prevented by all means.
Different Forms of Plagiarism
If you want to write high-quality papers you must avoid plagiarism. You should also know its main types. If you know what is considered plagiarism you will try to avoid it in your writing. Your papers will be unique. You should be aware when you can accidentally plagiarize the works created by others.
Intentional plagiarism
This form of plagiarism is the most widespread. It occurs when someone attempts to cheat and to present somebody else's content as his/her own. Such plagiarism reflects the intent of the student to steal someone's work. Lying about its copyright ownership can be legally penalized. Such cases may become a destructive habit for their future career.
Paraphrasing
Paraphrasing happens when a student uses someone else's content. Some words are changed in such cases. The structure of sentences in most cases remains the same as in the original work. This is also a form of intentional plagiarism. Altering some words will not prevent the teacher from detecting plagiarism. It is simple for a teacher to detect plagiarism by reading the sources.
Patchwork paraphrasing
It happens when students take parts from different sources and "patch" them together. An experienced teacher will also manage to spot such intentional plagiarism. Students can also summarize someone else's arguments without proper academic citing.
Bluffing
Nowadays students have unlimited access to scientific journals and books on the internet. It has become widespread to take some key points from different sources and use them as their own. This type of plagiarism has become popular. It is easy to copy citations from various sources. In such cases, students don't spend their time interpreting and analyzing the texts. It may, of course, produce an impression that they have read and used multiple authors. For an experienced teacher, it's always possible to recognize such cases.
Stitching sources plagiarism
Such plagiarism is hard to spot. In this case, students accurately cite sources. They have not fully understood the subject matter. Can the work be called their own if they have not analyzed the information? They haven't produced anything valuable or new. Such a form of plagiarism, however, is not considered intentional. In such works, students don't give their critical evaluation. They use the evaluation from the sources used in their paper. These facts may be the reason for lower grades.
Plagiarizing your own works
Copying your own works may be also considered plagiarism. It happens when students want to save their time. They use parts of their own projects form the previous years. They may alter something to match the new topic but it still will be plagiarism. Even if students don't know what to use their previous works, is wrong it is still plagiarism.
Mosaic plagiarism
It happens when students replace the words from the work of another author by synonyms. They don't change the idea of the text, they don't make up their own ideas or conclusions. They just leave everything as it is and replace words. This plagiarism sometimes considered accidental. Anyway, students try to deceive, use someone else's work, and present it as their own. The teacher can spot such plagiarism. It is evident because the student hasn't presented any new ideas. Only the ideas of other authors are used.
Unintentional plagiarism
It may happen that students can mistake the citations of different authors. They can also forget to cite properly. There may be unintentional paraphrasing or patchwork paraphrasing. Although there may be no ill intent in this type of plagiarism, it still influences the grade. To avoid this type of plagiarism you should cite the sources accurately.
Misleading attribution
When there are three or more authors of the work, students can mention just one name to save time. This inaccurate attribution is still considered plagiarism. All authors must be given credits otherwise the content is plagiarized.
Consequences of Plagiarism
Academic dishonesty like plagiarism can result in many negative consequences and penalties. Writing a paper with plagiarism can lead to lower grades or failure of the assignment. The student may be expelled from the institution. Students should also take into consideration legal penalties. To use someone's ideas or anything parts of content means ++to infringe copyrights. Copyright infringement may also have legal consequences.
All in all, written falsification is on the ascent in contemporary educational facilities. For example, plagiarism may happen in universities and colleges and even in schools. The issue is that students nowadays are confronted with expanding pressure. An impulse to copy content results from that. They have the possibility to copy content through the web. Hence, plagiarism is on the rise. Students know that acquiring a degree from a college or a university is no longer assures a great career. There are tremendous amounts of people who have the ability to get this degree. They perceive that accomplishing the highest grades is necessary. It is the main way to ascertain the benefits of their future careers. The impulse to plagiarize gets essentially more vivid here. Similarly, written falsification such as plagiarism is presently a lot simpler for students. The simplicity with which they can get significant data over the web permits that. Web technologies have improved the speed of getting information on any topic. Frequently a student's life is improperly balanced between life and study. There is a wish to save time and effort in copying content.
According to statistics, thousands of students have been spotted plagiarizing. It has negative consequences not only for the academic environment of the student. It influences negatively his/her future career as well. Some employers are not eager to hire a candidate who has already been caught on cheating. They don't need dishonest and negligent employees. Even if plagiarism is unintentional, it brings the same negative consequences. Employers are unlikely to sort out which plagiarizer is good or bad.
How to Eliminate Plagiarism
If you are a student, it is of prior importance to avoid plagiarism in your academic projects. If you don't want to fail your academic paper or even be expelled. There are several basic rules and important tips to avoid plagiarism. It is of fundamental importance for every student. It will be also important later in your work. Perhaps you know some of the rules, though. For example, you know that you can't copy and paste the text without any quotation marks. You should also necessarily provide source information.
In some cases, students mention information that is of common knowledge. People may have different opinions about the fact. For some people, this or that part of the text is common knowledge. For others, it needs to be mentioned in the reference list. In case you doubt, you should mention authors in the reference list.
Mcessay writers have already mentioned different types of plagiarism you should definitely attempt to avoid.
When you look for information and do your research, you should take notes. Write down both ideas and correct references. In this way, you will give appropriate credits to all the authors.
When you write your paper, make sure you format references correctly. All the ideas that belong to others should be referenced. Only your ideas may have no references if you have never used them previously in any of your works.
When your paper is ready, check your notes and see if you forgot to use any of the references or citations. Make sure your paper is correctly formatted and you use a particular reference style.
Before you hand in your papers, you have to run a check for plagiarism. You can use an online service or special software. You will get a report with useful information. After that, you can make the necessary corrections to avoid duplicate content. There are paid subscriptions for such services. In some cases, it's worth to subscribe a paid plan and run a thorough check for plagiarism. The price is not really that big in comparison with the value such services present. It is strongly advised for any student to run a check for plagiarism before they submit their papers.