Your Full Guide on How to Write a Discursive Essay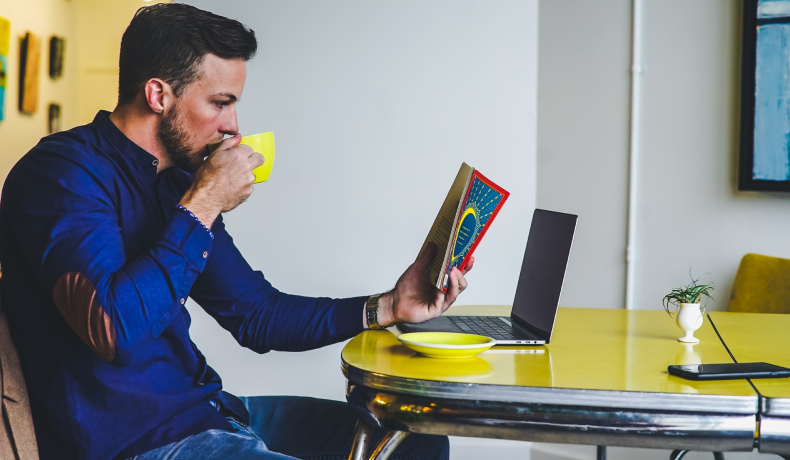 Multiple types of essays take students over. It's no wonder while once you learned how to cope with one essay, you get another assignment and have no idea how to write it properly. A discursive essay is one of the assignments students often have a headache with.
But don't despair if you're assigned a discursive essay because there are some helpful guidelines on how to write it quickly and efficiently. From the information below, you will find out what a discursive essay is, how to write it, and much more.
Discursive essay definition
A discursive essay is an academic paper aimed to check your knowledge and skills by provoking a discussion on the topic. As the author of the essay, you join a conversation about a problem, issue, situation, etc.
When working on your discursive essay, you should show your ability to gather and use arguments, as well as your unique thoughts. No matter what your academic level or year of study is, this task is necessary for you and very efficient for developing your professional skills.
Discursive essay types
We can distinguish three types of discursive essays, including:
A paper showing your opinion on a particular topic;
An essay with for an against arguments;
A paper with real problem solutions or propositions.
All of these essays differ a little bit one from another, but they have a common purpose. They are aimed at sharing your opinion and discussing the topic with the help of arguments.
How professional writers create perfect discursive essays
If you want your discursive essay to look professional and well-written, you should follow some simple tips. Such an essay requires you to follow all guidelines and stick to the proper structure. The steps to writing your great essay are as follows:
The speech should always be formal and 3rd person;
To collect only relevant and fair arguments, you should imagine yourself in the role of another person;
Clarify your points;
To support your arguments, you should use only real-life examples;
If you borrow your ideas from other people, cite them or add references;
Leave time for proofreading and editing your essay, so try to finish it at least one day before the deadline.
Don'ts when writing a discursive essay
Using clichés;
Using informal vocabulary;
Being emotional;
Insisting on the rightness of your viewpoint;
Overgeneralizing.
Discursive essay structure
The structure of your discursive essay is standard and includes the introduction, body paragraphs, and conclusion. Let's look at each of the parts in detail.
Discursive essay introduction
As always, the introduction needs to be a hook for your reader; otherwise, he or she won't be interested in reading your essay. Of course, the hook should be relevant to the topic and explain the problem shortly. Quotations or rhetorical questions can be good hooks. 
Keep in mind that your reader should see both sides of the argument. But you should avoid stereotypes and generalizations in your introduction.
Discursive essay body
When working on your body paragraphs, you should remember a couple of things. You should by no means be biased and prejudiced. Consider all the sides of the issue under discussion and do not express your feelings about it here; you can do it in your conclusion.
Building your arguments is crucial. In case you have a couple of arguments for your opinion, you should provide them in separate paragraphs. And do not forget to provide the evidence.
Don't forget to submit supporting evidence.
If your first paragraph supports the argument of your essay, then your second paragraph should contain the opposite viewpoint. It will show your researching ability. Each paragraph should contain the topic sentence and evidence.
The beginning of each paragraph should contain the argument's summary to show the reader what your paragraph is about. Your paper shouldn't contain any titles.
Discursive essay conclusion
The last part of your essay is not less important than the two previous ones. Here, you should summaries the key points provided in the body paragraphs. If you express your opinion here, do it logically, and keep in mind it should be related to the evidence provided in the body.
You should not add any new information in conclusion as well as repeat anything. Simply summarize the key points. The conclusion should be as long as one paragraph.
Discursive essay topics
Choosing the right topic is crucial for your essay. Your topic should be appealing not only to you but also to your reader, should be up-to-date, easy to research, and discuss. Try to pick a persuasive topic for your discursive essay.
How to choose your discursive essay topic
Here are some good tips on how to pick the right topic for your essay:
Choose something you are at least familiar with;
Express your thoughts instead of someone else's and do not be afraid to break the stereotypes;
Be short and precise, avoid long discussions;
Be creative, show new ideas and methods;
Pick any topic that everyone would be able to discuss;
Find people who may disagree with your opinion;
Good discursive essay topics
The pros and cons of plastic surgery.
Should the death penalty be forbidden?
The best age for marriage.
Slavery and its effect on the world's economy.
Homosexual romances.
The best traveling destination.
World's best car company.
At what age should people get their driver's license?
Should we listen to our hearts?
The pros and cons of the childfree movement.
Discursive essay example
Writing letters vs. telephoning
Calling people is obviously much faster than writing a letter; however, it is not always the best way to communicate with people. Everything depends on the circumstances. 
If you need to act immediately, calling someone is a perfect action. For example, if you need to call a worker in an emergency, you won't write a letter. Otherwise, it will take forever to solve your problem. 
But nowadays, it is impossible to do everything much faster, so waiting for a reply by letter is not efficient. Not a lot of people would agree that letter writing is a better way to stay in touch with their friends and family. 
On the other hand, calling someone has its shortcomings, too. It is impossible to explain some things on the phone, especially if they involve some important facts or figures. So providing this information in a letter will be more efficient. In some situations, people need to keep records of what they say, so telephoning won't be efficient in that case. Last but not least, calling abroad can be very expensive. 
One of the greatest benefits of letters is that you can keep them as long as you wish and re-read them. After all, reading a letter full of information from your friend or family member who lives abroad is much better than talking for two minutes. 
Even though letter writing is considered to be nearly dead, it still has its advantages and disadvantages, as any other form of communication. The most important here is to decide what is better for you. 
Some helpful writing tips
A discursive essay is aimed to investigate the argument and offer two different viewpoints.
It is a good way to establish your opinion on the topic and convince others by providing the reasons for which each of the points of view may not be right.
As an essay writer, you should stick to a neutral and calm position to remain unbiased. Here are the steps to complete your discursive essay:
This is the first thing you should do when writing your essay. You are not limited in the choice of your topic and can talk about anything. But controversial topics work the best for these essays.
If you want your essay to have a clear structure, you should write an outline with an introduction, body, and conclusion.
Think from four to six different points.
Your writing will be much easier if you think about what you are going to discuss before you start the process of writing. Find a counterargument for each of the points. It will show your position is unbiased.
First, you should provide the strongest arguments. Write each new argument in a separate paragraph. It is better to create at least four paragraphs if you want to have a high grade.
Reference to credible sources.
Do not believe everything you read in different sources and do not include all the information in your essay. Pick only valuable facts and statistics.
Professional writing help
These tips should help you write a really outstanding essay on your own. Just try to stick to all the recommendations, and you will be able to impress your professor and get the highest grade. Remember that procrastination is not the best way when it comes to writing assignments.
Essays require a lot of time and effort, and writing them before submitting is not a winning tactic. If you lack your time or skills and doubt that you can write a good essay on your own, you can use the assistance of our expert writers who have years of experience in writing on different topics and subjects.