What Is a Creative Essay? Things to Know Before Writing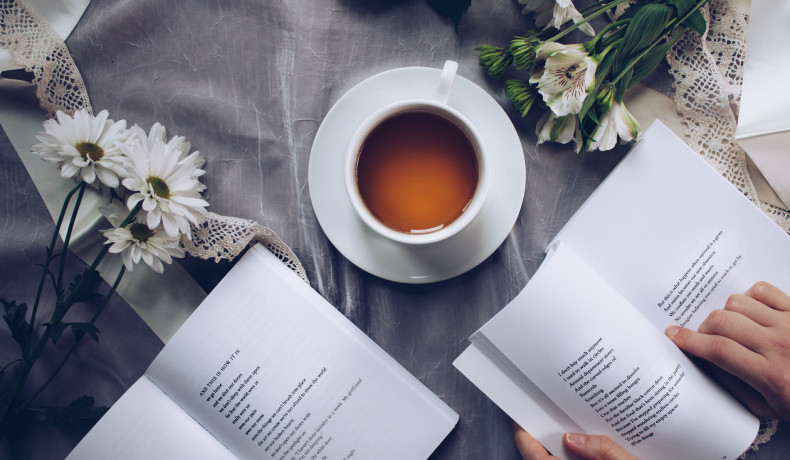 If it is your first time dealing with a creative essay, and you are not sure how they are different from other essay types, just go on reading the article. We have collected all the information you may need when working on a creative essay. The first thing to remember is that creative or non-fiction essays focus on real life and your own ideas on a particular topic. The main goal of such an essay is to tell the readers a significant story or information and to entertain them using the best literary devices like setting, growth of characters, voice, and so on.
A successful author should form a creative essay using lots of various tools and methods to catch the attention of the reader and hold it until the last line. You may feel puzzled and worried if this task is easy to complete, but high school and college students face it rather often, so the sooner you learn creative essay peculiarities, the better. Luckily, the difficulty and length of an essay greatly depend on your academic level, subject, and topic.
Another advantage is that creative essays don't have to follow a strict format, and students can show all their talents and personal vision. You will have enough freedom to discuss a certain topic, create your own plot, and even invent characters to express ideas and emotions. However, some students find this process rather challenging, especially if you lack creativity, and the deadline is near. That is why we created a detailed guideline on writing a creative essay. With its help, you'll get a high grade, boost your skills, and will have enough free time to enjoy the things you love!
Structure of creative essays
Even though a creative essay doesn't have to follow strict requirements, it should still include particular elements to make the test readable and simple to understand. Luckily, there are no unknown elements: only introduction, body paragraphs, and conclusion. Sometimes they are also called the setup, confrontation, and resolution.
1. Introduction
As usual, in this section, you need to indicate the main idea, situation, or characters, which will tell the audience what you are going to discuss. However, you shouldn't dive deep into details. Just give a clearer picture of what the readers can expect from the text. Don't forget to include a hook sentence, which will intrigue the audience and will motivate them to continue reading.
2. Body paragraphs
This is the central part of your creative essay, a place where you tell the story and share your thoughts with the audience. Here you need to share the main struggles or problems that the character is facing. Don't forget that each argument or idea should be written in a separate paragraph. Start with the key idea and then back it with your thoughts. To make the text simpler and clearer, use transition words. They will enrich your essay and will make it bright and vivid.
3. Conclusion
Even though some students don't want to waste their time and avoid wrapping up the story, this may lead to disastrous consequences. There should always be a conclusion, even if you are dealing with a creative essay. Here you should summarize everything that was discussed in the paper: who, when, where, why, and how. Describe the main events in a few sentences and try to explain what the reason behind choosing a particular topic was.
The conclusion is your opportunity to show how you feel about the issue, what lessons you have learned, and what messages you want to share. However, the final section should be brief and clear, without any wordiness and unnecessary details.
How to write a creative essay
Now you already know what elements your future essay should consist of and may feel like starting writing at once. However, we have made a list of great tips that will be of great help. Just read them attentively and proceed with conquering the academic world!
Choose the topic attentively
It's not a secret that the right choice of a topic may significantly influence the result. If you have the freedom to pick an issue on your own, make sure you possess enough time not to be in a hurry. Instead of choosing a topic, you are well familiar with, try to be a bit more creative and pick an issue, which is intriguing and may teach you a few lessons.
Don't forget about researching
Even though creative essays don't have to be based on solid research and facts, it's still important to understand the topic better. That is why you should find a few reputable sources and explore the topic. Who knows, maybe you'll find additional points and facts that will enrich your essay?
The five main questions, which you need to answer are How, When, Where, What, and Who. Remember, proper outlining and planning will make the writing process much simpler, and you will know exactly what to write about in the future.
When the final version is ready, you need to make sure that the tempo is satisfactory. As the story unfolds, the flow may change its directions: be too speedy or slowed down. That is why you should make sure that the flow is comfortable. You don't want to bore the readers, but hurrying them is also not a good thing.
Use a thesaurus and check mistakes
 If you want to get a high grade and to write a flawless essay, it's important to make sure that the assignment doesn't contain any grammar, spelling, or punctuation mistakes. Start with using vocabulary and finding additional words for expressing your thoughts. Then eliminate mistakes not to annoy the audience and not to get a lower grade.
The final stage is proofreading, i.e., making sure that everything is correct and in place. However, it's difficult to proofread the text on your own because you may miss certain imperfections after working on the text for so long. That is why we recommend asking a friend or a relative to proofread the paper for you.
They may eliminate the mistakes that you have missed and to draw your attention to any other imperfections. Yes, surely, you know better what you were trying to say, but sometimes another person may highlight the things you have missed. If you don't have anyone to turn to, you can always hire a professional proofreader.
Creative essay topics
As you probably understand, this essay takes much creativity and talent. And often, it's very difficult to come up with a topic to write about. If you also feel puzzled and need to boost imagination, read the prompts below. Who knows, maybe they are exactly what you are looking for?
Write a creative essay about anything that has happened with you in the past and how it affected your personality in the present;
Create a story about a person who woke up with a unique superpower and decided to change the world;
Tell about a person who had a huge impact on your life. You may choose a friend, a relative, or a public figure;
Write about a thing that you can't imagine your life without. For example, a certain hobby or a tech device;
Imagine that you had one million dollars. How would you spend it?
Imagine that you were selected to inhabit another planet. Would you go?
You are a detective and trying to solve a murder. With time you find out that it was committed by a person you love. Your actions?
The times, when your ideas about justice were challenged;
Write about the saddest day in your life;
You wake up and realize that there are no borders between countries. What destination would you choose?
As you understand, the list of creative essay topics may be almost endless. The only limitation is the topic or course you are currently studying in the class. Your tutor may ask to link the essay to the issue you are discussing.
Even though this essay is about creativity, don't forget to spend some time on research. This will make your assignment even stronger and more interesting.
Don't know how to write the assignment? Hire McEssay experts!
Today we have discussed creative essays: their structure, peculiarities, and even topic examples. If you can't boast strong creative skills or there are many other assignments waiting for you, it's better to delegate the task to professionals.
Mcessay.com is a writing company, which can boast many years of experience and thousands of satisfied customers. You can contact us, not depending on the topic, assignment, and question you have.
We will gladly help to solve the problem and will create a unique and creative essay within the deadlines. The McEssay.com is your academic helper and assistance, no matter how difficult the assignment may be.