What Should I Write My College Essay About – A+ Ideas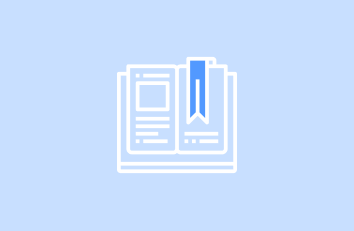 When a teacher asks you to write a college essay, what comes to your mind? Surely, you think you need an interesting topic that can impress the reader, for example, about how you climbed a mountain or won the Olympiads.
However, what if there were no such events in your life? Don't worry, and you are not one student whose life is boring and not filled with events to describe in an essay. The admissions committee states that applicants must stand out among hundreds of other students to get a place in their desired college. How do you stand out and show your talents?
We can help you with this. Note that you don't need to have the outstanding experience to create a college admission essay. You need to choose a topic that will demonstrate your knowledge, merit, skills, and not events. Below we have provided a list of ideas to write about in a college admission essay.
College Essay Ideas
Before we tell you about the 2021 themes, we would like to highlight those ideas that are not worth touching on. Don't write about:
Politics is a very controversial topic.
Religion – all people believe in different Gods.
Types of sport – this topic does not carry a semantic load.
Privileges – This theme will not show your best sides. Chances are, you're just bragging, which isn't good.
Revenge – the commission may see you as tough.
Tragedy – This topic will make your essay too sad. Your task is to be bright and not press on pity.
Parties – Colleges need responsible students and don't want to hear about your fun.
You learned about stop topics. Now we want to introduce you to the best college essay ideas:
Benefits for science such as economics.
The problems that made you better and motivated you to take action.
What are your goals in life?
What is your role in this world?
How do you deal with difficulties?
Below we will look at each topic in more detail. Before this, we want you to know about three things that the selection committee pays attention to – uniqueness, non-standard thought, authenticity. There is no specific pattern that will lead to success. However, these criteria are worth considering.
Professor, in the admissions office, loves to read unique stories. Topics that are repeated do not impress anyone. Also, the commission wants to see how creatively you can think. They need leaders, and you have to show good writing skills. Remember that your stories need to be accurate. You won't impress everyone if you invent a story or steal it from another student. Now let's get down to ideas.
What Benefits the Economy?
Economics is the most popular topic among students and is loved by the admissions committee. In an essay on Benefits for Economics, you can express your perspective and provide examples that can influence public opinion. In this essay, you can write about:
How can solar energy affect the global economy?
How can cryptocurrencies change the standards of the economy?
What are the advantages of online games for the economy?
If you want to change something in the world, please tell us how you can do it. The committee will see your creative thinking and conclude that they need students who can contribute to their development. Your task is to figure out how something can affect the economy and improve the life of society. Collect evidence to support your opinion. For example, your neighbor installed solar panels, and you saw how his energy costs changed. Or reputable people have made remarkable technologies that can change the economy for the better. There are many arguments on this topic, and it will take you a few hours to create a convincing college essay.
How Did The Challenges Make You Better?
Surely you have faced difficulties that could temper your character and change your life. Tell the readers about the problems that could change you for the best and make you who you are today.
Problems are an integral part of any person. After a collision with problems, a person can begin to change, take off, and develop new ideas. When you show how the problems changed you and did not break you, the admissions committee will consider you a strong person and make decisions that you are ready for student trials.
The admissions office would like to read about the circumstances under which you encountered problems. Please write as many details as possible, so they feel your story. From the story, readers will understand how you get along with people and whether you can find a compromise to resolve conflicts.
What are your Life Goals?
The topic of life goals is one of the best, especially if you need college financial help. The admissions office is interested in those students who have big plans for the future. The commission expects you to tell them a little about yourself and the necessary goals. They want to see you as a leader who can glorify college through research or experiment to give you the power to win the Nobel Prize.
The goals that we set for ourselves should develop us, bring experience, growth of awareness, and personal responsibility. For example, your goals might be:
Read 12+ popular science works per year.
Do research that will change the world.
Become a recognized expert in your field.
To make family life so much better.
Make shelters for homeless people.
Explain how you plan to achieve these goals. Perhaps college can help you make your dream come true.
What is Your Role in Life?
Each of us fills our own life with a certain content based on values ​​and worldview. Some need a grandiose overarching task that would make their existence conscious. Others stopped asking philosophical questions in their youth, resigned to the fact that they are too complex. But everyone seeks and finds the meaning of life: in religion, philosophy, profession, education, etc.
Tell your readers what your role in the world is or who you want to become. Perhaps you have an idol who inspired you to be a doctor, engineer, designer. If you tell how you see yourself in life, the selection committee will decide whether they can give you what you want. How do you know what your role in life is?
First, try to answer the question: "What roles do I play?" You can write them in a list, highlighting the most important ones. Who do you interact with, and what do you get from participating in the process? Do you like your features? Then try to write how these roles will help you in your future profession.
How Do You Cope With Difficulties?
When you graduate from high school and decide to go to college, this question will haunt you more than once. For example, the applying commission may establish a list of questions that you need to open the essay, and one of them will be: "Tell us about the difficulties and how did you deal with them?"
Based on your story, the commission will decide whether you are a conflicted person, whether you easily overcome difficulties, whether you can help others to resolve issues. Even if your problems were too commonplace, do not be afraid to write about them. Perhaps the admissions committee is looking for just such students. Show your ability to find a way out of the situation. This is a beneficial skill that is worth its weight in gold.
How to Generate Ideas on Your Own?
The fear of a blank slate is not unique to authors of books, scientific articles, or columns in the media. The same fear rises in front of every student entering college. If you want to develop an interesting college essay topic yourself, we invite you to look at several methods.
Brainstorm
Proper brainstorming is done in three steps:
Preparation: identify the problem.
Creative: collect as many ideas as possible.
Selection: analyze the results, select 2-3 ideas and apply them.
Charlan Nemeth, a professor of psychology at the University of California, experimented. Two hundred sixty-five female students were divided into three groups and asked to solve traffic jams in San Francisco. The first group worked on a brainstorming system – no criticism at the creative stage. The second group was allowed to argue. The third group did not receive conditions.
The group that worked on the brainstorming method generated 20% more ideas than other students. Therefore, you can come up with several ideas and choose the one that is closer to you. Don't be afraid to get creative – this is what the commission expects from you.
Deadline Idea
Thomas Edison created 1,093 inventions throughout his life! He managed to make such a breakthrough because he trained his mind and discovered something new for himself. Imagine he managed to create small inventions every ten days and something important every six months.
You can also apply this method and generate ideas on specific days. For example, every Tuesday night, you will need to come up with college essay ideas. Some of them can be awesome, and some are weak. In any case, you will have a lot of ideas that you can develop.
Riddles and Puzzles
You should know that various riddles and tasks develop our brains very well and help us think outside the box. Therefore, solve puzzles and all kinds of charades more often. Perhaps in solving puzzles, you will come to the idea that this is your strong point, or you will come up with an exciting topic since your brain has begun to develop much better.
Best Essay Writing Service Helps You Create Paper
We hope our essay ideas inspire you. However, if you find it challenging to structure text, format, and fill with impressive information, you can turn to professional authors. Our team will be happy to help you create your college admission essay. Experts understand many topics and will make your article original. Fill out the order form, and the authors will create a paper as soon as possible. We'll help you increase your chances of getting into your dream college!