Step-by-step Instructions on How to Write a Term Paper and Get A +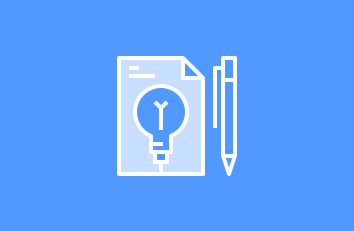 Having received the assignment, each student thinks about how to write a term paper on his own. This seems especially difficult for first-year students, who most often completed only essays or case studies. However, it is precisely such research that allows you to consolidate the knowledge gained and apply the methods in practice, improve in the chosen profession and prepare for a dissertation. Below we'll go over the basic writing steps, structure, and advice.
What Is Term Paper And Why Do You Need It?
There is a generally accepted definition of the term paper – this is one of the types of academic papers aimed at studying problems, researching a question, and analyzing the literature. The term paper teaches the student to develop the ability to search for the necessary information, understand different topics, master new sciences, and formulate conclusions from the results obtained.
Regardless of whether you will work in a profession, whether you manage to build a promising career, you should always be ready for life's difficulties. Namely, you need to find and formulate a problem, look for solutions, clearly express your opinion, and formulate conclusions. You can achieve all of these skills by writing term papers.
Also, further the process of obtaining, defending a diploma awaits you, and this is already a much more serious matter. It would help if you learned to:
choose and articulate a topic;
collect suitable material;
sort and logically organize the collected material;
create clear text, taking into account all the academic rules for paperwork.
You will have to briefly and confidently state the results obtained and answer questions in the presence of many people, some of whom are doctors of science and the best researchers. However, if you were serious about writing a term paper during all your previous studies, you have nothing to fear because you already have the necessary skills.
Term Paper Writing Algorithm: What to Do and Where to Start
Typically, the algorithm for writing a term paper includes:
Choosing a theme.
Planning.
Collection of relevant sources.
Creation of the text of the term paper..
Proofreading and elimination of all errors..
Paper formatting.
Let's take a closer look at each step.
Topic Selection
Of course, you need to start by choosing a topic. In this case, you should be guided by some rules:
The topic should pique your interest. If you work on a topic that irritates you, the writing process becomes a torment. As a result, your work will not bring good results. To choose an exciting topic, you can contact the teacher or use the faculty's previously discussed topics.
Scientists should write a sufficient number of books and articles on this topic. Therefore, we recommend that you choose a few of the most successful topics, and then after studying the library books or information in Internet, focus on the most actual one. The literature that exists on your chosen topic should be accessible, understandable, and appropriate to your level of knowledge. That is, it should be written in a not too complicated language. However, everything here depends on your intellectual efforts, and there is only one way to learn how to read severe scientific texts – by picking up an intractable book over and over again. Then at some point, unexpectedly for yourself, you will realize that you scan it and understand absolutely everything.
The task must be feasible for you. By formulating a topic, you are making an application for a specific result. If you fail to fill the content with the necessary information, your work will be entirely in vain.
Thus, it is essential to avoid too broad or too narrow topics when writing a term paper. If you choose a topic that is too broad, you risk not meeting the required deadlines and exceeding the volume of standard text. If you choose a too narrow topic, you most likely will not find the right sources to support ideas. However, a narrower formulation of the topic is still preferable to a wide one because the quality of the term paper's content is valued much higher than the number of pages filled with text.
Planning
The next most crucial point in a term paper is drawing up a plan. A perfectly thought-out plan to the smallest detail will help you eliminate unnecessary work, direct your thoughts in the right direction and prevent you from filling the text with unimportant information. Also, you can create a calendar that you follow as you write.
The term paper plan is a numbered list that includes the main sections of the paper, a short description of the subsections, essential questions, and various points you want to write about. Therefore, you should divide the article into primary sections, which you can supplement with subsections. When drawing up a plan, you should be guided by the following rules:
Each section should contain a few more additional subsections.
Each subsequent section should logically complement the previous section. The content of this section should fully correspond to its title. The names of sections and subsections should not be allowed to coincide with each other.
Section and subsection titles must be one sentence.
By the standard requirements, a term paper should include an introduction, body, and conclusion.
Introduction
By creating an introduction, you need to:
show the importance of researching a topic and its significance for science;
explain why you are interested in this topic;
formulate the main goals and objectives that you want to prove;
list the leading literary and informational sources and research methods.
When creating an article, remember that the research objectives must fully reflect a term paper's title. Follow the same recommendations when formulating tasks – they should correspond to future sections and subsections.
Body
Usually, the main body consists of 3-5 main sections. If you want to supplement them with important information, consider writing subsections. Remember that your paper, including the title page and the text itself, must not exceed the 25-page limit. In doing so, you need to print the text 14th font size with one and a half line spacing.
According to generally accepted rules, the first section of the central part must be devoted to theoretical information, terms, etc. Here you need to describe the essence of the problem or issue, indicate its place in science and human life, and give a detailed overview of the methods of studying the topic.
In the second section, you must show all aspects of the problem, including both positive and negative aspects. If possible, indicate the problems, difficulties, unforeseen circumstances that awaited you while researching the topic. In the third section, you need to formulate recommendations for readers on the issue under study. For example, write several ways to solve the problem.
Conclusion
In conclusion, you should briefly outline the main points of the work. In conclusion, you should not indicate new information, as the text will be incomplete. We recommend that the final section be composed of those small conclusions you formed in the previous sections. This approach will be beneficial to you when preparing your thesis.
Collection of Information
With a work plan in place, you can start collecting materials. In educational standards, it is customary to divide resources into primary and secondary ones. For example, let's say your topic is related to John Maynard Keynes's economic views. Hence the primary sources are Keynes sayings. Additional resources are what the authors say about Keynes' work. This distinction between sources is crucial for competent citation. If you take Keynes's statement from work about him, you need to refer to this work and not the original source. The primary sources are not: interviews, retellings of other authors.
Suppose you have only a vague idea of ​​the chosen topic. In that case, first, you should familiarize yourself with the list of mandatory and additional literature proposed by the teacher of the academic discipline. The departments have programs for all academic disciplines with an indication of the relevant literature. You can also ask the professor to point out the most important sources for you.
We recommend starting their search with an encyclopedia for those who prefer to search for literature independently. After an article about a particular phenomenon, there is always a list of primary literature. Then it would help if you referred to the library catalog. If you know the authors of the works you are interested in, they can be found in the alphabetical catalog.
Text Writing Process
If you have gathered enough sources, planned an article, you can start writing. We will focus on writing. Do not copy off-the-shelf information from sources, as this is considered plagiarism. You will not be able to express thoughts freely if you rely only on authoritative sources.
Yes, you can include the authors' statements, but format them in the form of quotations and small parts. Quotes will appear throughout the article as arguments, examples, or evidence. Everything else can and should be outlined in your own words.
Also, when writing an article, consider the interests of the readers. Therefore, you must understand who your potential audience is and what I am paying attention to. Based on this data, you will be able to formulate the correct style. For example, if your readers are new to the topic, you better avoid complex constructions and wording. If your readers are scientists – terms, clarifications, and complex words will be helpful. Also, when forming a style, you should pay attention to the following recommendations:
Avoid overly long, complex, and complex sentences.
Keep your paragraphs as short as possible. However, remember that paragraphs cannot contain one sentence – at least two.
Proofreading Text
Proofreading before submitting a term paper is a must. Correcting the identified errors allows you to pass a well-done assignment and be sure that there are no spelling, grammatical and speech errors. Often, the text may contain mistakes made just by accident. Timely reviewing the work will always help you not lose face and get the highest mark for your work. Read each sentence thoughtfully and correct mistakes.
Formatting Paper
When completing a term paper, you must be guided by the educational standard established for this paper type. Pages must be numbered. Taking into account the title page and the plan, the text numbering starts from the 3rd page.
It is recommended to write large sections in capital letters and subsections in larger letters. To make the text of the work more expressive, you can use different ways of highlighting individual words or fragments of text: bold, italic, underline, numbered or bulleted list, etc. For example, it makes sense to highlight in bold the key concepts you are defining.
One of the requirements for a term paper is the mandatory presence of factual and statistical data. To enhance clarity, we recommended presenting this data in tables, graphs, or diagrams.
Links to their sources must accompany all quotes, figures, and facts. Such elements must be formulated in the same style: MLA, APA, Chicago, Harvard, etc.
The list of references must include all sources used, regardless of whether you cite them in the text or not. If the list of references contains only 1-3 textbooks, this is wrong. You must have at least ten sources.
The Best Term Paper Writing Service Ready To Help Complete The Assignment
Writing a term paper is not easy, especially when the student is running out of time. There are many reasons for this: parallel work, additional training, or simply no strength. The way out of any situation is to order a term paper from professional authors. Our service takes on various topics from a term paper: from technical to humanities. Our main advantages are:
Quality assurance.
The help of a personal manager by phone, chat, email.
A quick refund and your money are safe.
We comply with all the requirements of educational institutions.
Our authors are university professors, and many have academic degrees.
We are ready to answer your questions 24/7.
Timely delivery of papers.
Lack of plagiarism.
Low prices.
Our goal is to create a unique project and meet your needs. We are ready to face any difficulties, please write to us, and we will solve any of your problems!