How to Get in Walden University: Acceptance Rate and Requirements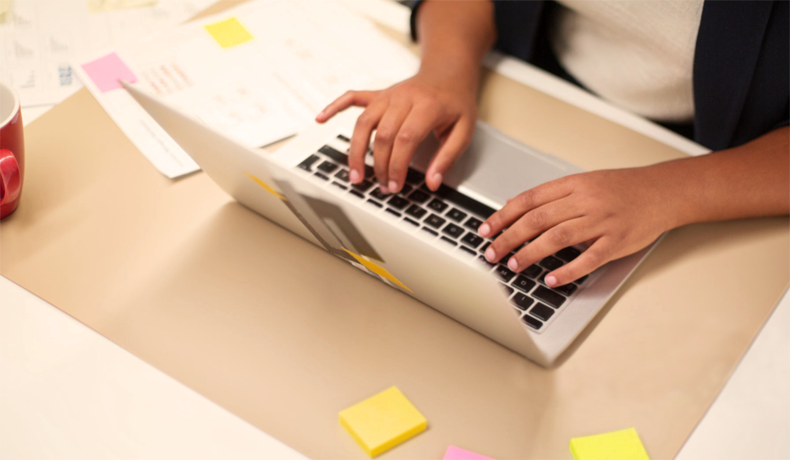 If you are looking for a good online college, Walden University will perfectly suit your demands. It's one of the best online colleges in the USA, and it's not so hard to get there. This university is not selective at all, and it has a great reputation among students. Nevertheless, Walden University has its own acceptance rules and requirements for applicants. Even though it's easy to enter, you still have to know what are the main terms of enrollment. Let's find it out.
What Is Walden University?
This university was founded in 1970 in Florida, and then the campus was moved to Minneapolis in 1979. In 2001 it was obtained by the "Sylvan Learning Systems." Walden is a for-profit university that was created by two teachers – Bernie and Rita Turner. It contains five colleges, where any student a get a degree.
There are almost 50 000 people studying at Walden University today. Alumni of this institution has all the possibilities to become successful or even famous professionals. You may not know, but here are several respectable people who got a degree at Walden University: Sharon T. Freeman, Chandra Dillard, John Antonakis.
You may be wondering what accreditation does this institution have? Does it have one? Well, you don't have to worry about it. Walden University has been accredited by the Higher Learning Commission, which is a pretty trustworthy organization. The quality of education is under control, and the improvement of a university is constantly supported by the Higher Learning Commission as well.
Walden University provides many different courses for students from every state and every country. Yes, it's acceptable for foreign students, but they have additional requirements for entering university. Now, when you get a little bit more familiar with this educational institution, let get straight to the point and find out what requirements and acceptance rate does it have.
Acceptance Rate and Requirements of Walden University
There is not much to discuss when it comes to the acceptance rate of this university because it is 100%. Yes, it means that every student can get there, but don't think that you don't have any requirements. Don't be scared, and the criteria are pretty simple.
First of all, you have to provide a high school diploma that you got at a state-approved school. Besides it, GED or HiSET exam results are important too. Your GED exam scores should be higher than 450, and the HiSET exam scored should not be less than 45. Of course, don't forget about general GPA, make sure you have a score not less than 2.0 for undergraduates and 3.0 for graduates. By the way, if you are a foreign applicant, you will have to face another test to prove your knowledge of English. Obviously, you have to speak English pretty well to study at US University, even if we are talking about online one. To prove your English skills, it's necessary to pass TOEFL and gain a score of 550 or higher.
As you can see, you don't have to be a genius to get enrolled at Walden University. The acceptance rate is 100%, so you have nothing to worry about, just make sure that you have all the necessary scores.
Requirements for getting master's degree
If you are going to enter Walden University to get a master's degree, you have to meet some important requirements. Obviously, you can't apply for master's degree right after finishing school; therefore, your GPA is not enough to apply. First of all, you have to finish a four-year baccalaureate. The college you have attended should be accredited and recognized by the Council for Higher Education Accreditation. Clearly, it's a must for entering a mater's degree course.
Unlike the previous requirements, passing the Graduate Record Exam is not necessary. Actually, it's an optional point, you can present your score if you want to, but it will not make any difference.
There are some additional demands depending on what program you are going to choose. For example, if you are going to apply for the CCNE-accredited MSN, you will have to pass the National Council Licensure Exam for nursing practice that has been registered. There are also some selective requirements for doctoral programs. It's better for applicants to have a 3.0 GPA or higher and professional experience is pretty important too. As you can see, even though the acceptance rate of Walden University is 100%, you have to show some achievements to get there.
How to Apply for Studying at Walden University
Let's move to the next step and see how do you apply for an online university. When you have learned all the demands for applicants and have matched all of them, it's time to make an online application. Don't worry, it's totally free and easy to make. Here is the list of documents you have to provide:
Scores of college entrance testing
Transcript copies of transfer credits (unofficial)
Recommendation letter (it's not necessary to have a lot of recommendations, but you should provide at least one)
Cover Letter or description of your previous employment and professional experience
The application deadline is usually on August 1st. Nothing difficult, as you can see. Just make a MyHomepage account and send all these documents to Walden University. With such a positive acceptance rate, you have nothing to worry about.
Education in Walden University
There are various majors to choose from. The most popular major subjects among students are Registered Nursing and Business Administration. Human Development and Psychology are pretty popular, as well. You can also choose Health Service, Human Service, Computer and Information Sciences, and many other majors. In general, Walden University offers 17 bachelor's programs and 51 master's programs. Requirements for applicants are quite similar for all of them, as you have already learned. Besides, there are also 62 certificates and 27 doctoral programs.
How is studying going?
Since the university is online, you don't have to attend classes in real life. Walden University doesn't have classrooms, and all the classes are on the internet. How long do you have to study here? One session lasts from eight to twelve weeks. You will have about 17 classmates from different countries all around the world. You are going to share an interactive classroom with them during your online classes.
Walden University Features and Achievements
It's important to notice that Walden is an adult-friendly university. Most of its undergrads are adult people over 21 years old. Furthermore, Walden has been nominated as the 19th best college for adult students by Washington Monthly. And it's not the only award this university has. It also was ranked 73rd "Best Online College," according to Niche.
Walden has noticeable nursing and psychology programs, especially for veterans. These programs were put in the top one percent of such programs in the United States. It's pretty impressive, but there are even more nominations. Walden was called "Military Friendly School" by G.I. Jobs magazine and it was mentioned in the top 100 minority graduate program producers. As you can see here, this university is pretty honorable and definitely deserves your attention.
The main feature of Walden University is high-quality distant education, which means you can get a real bachelor's or master's degree by attending online classes. It is friendly for students from any country, and you just have to prove your level of English to study there.
Price of Education and Financial Aid
Let's talk about the price of education at Walden University. The full price of the bachelor program will be around $60 000. It contains 181 hours. The price includes technology fee and payment for tuition. What about master's degree? Prices here are quite different depending on what major you are going to choose. It starts from $525 per semester hour to $950. So, the full price for getting a master's degree at Walden University will be around $26 000. If you are interested in the doctoral program, be ready to pay $725 for every quarter.
What about financial aid? Can you get any scholarship or financial support while studying at Walden University? The answer is "yes"; there are many ways to get it. First of all, you can get an institutional award to get a scholarship for every program, doesn't matter if you are getting bachelor's, master's or doctoral degree. There is a Walden International Scholarship for foreign students. You can also get a grant for your education, such as Federal Supplemental Educational Opportunity Grant, Federal Pell Grant, or Grant for Afghanistan and Iraq Service.
There is an opportunity to get a discount for education; specifically, it's 15% discount for veterans and alumni. According to general statistics, two-thirds of students use some kind of financial aid for their studying. It means that financial support is more than available to everyone.
As you can see, Walden University is a great institution for online education with a 100% acceptance rate, simple requirements, a wide variety of programs, and many opportunities for financial aid. It's easy to apply there, even if you are a foreign applicant. The chances of enrollment are really high if you follow all the requirements and provide all the necessary documents. It's also an adult-friendly university with special programs for veterans. So, if you are looking for an online college with a good reputation, Walden University is definitely a great choice.