Requirements and Acceptance Rate of Western Governors University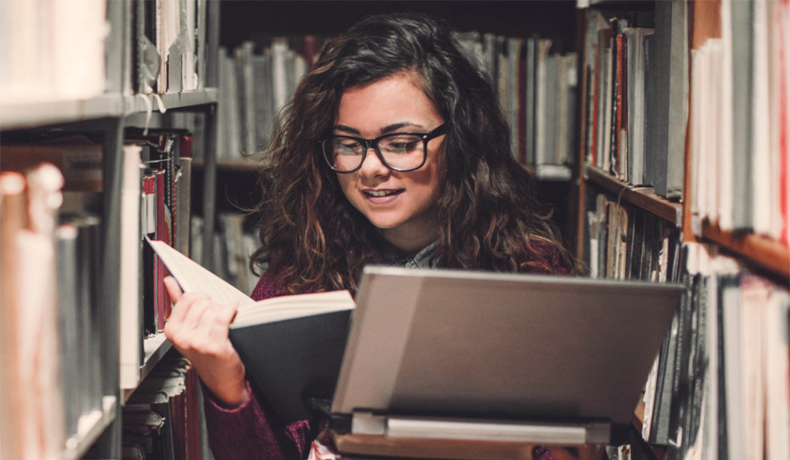 Western Governors University is a private educational institution that provides online education programs. It is located in Salt Lake City, but it doesn't have any campus because the studying process is only conducted online. Western Governors University offers distant learning programs for students from every part of the country. You can apply for entering this university online and get a bachelor's or master's degree through distant education.
It's not a traditional college with a campus and a strict schedule, you don't have to leave your house to study there. There is no competition when you are applying to become a student at Western Governors University. The acceptance rate is pretty high, and anyone can get enrolled in this university by following some requirements.
The Acceptance Rate of Western Governors University
As we have already mentioned, this university is nor selective at all. It means that 100% of applicants will be admitted. It doesn't mean that students are not important for the university, or professors don't care about them. Pay attention, that this is an online college; therefore, there are different rules and requirements for entering it. Obviously, there won't be such competition as for Stanford or Princeton. But Western Governors University has its own benefits worth to be mentioned, so keep reading to find out if it suits you. 
The Main Information about University
Let's get more familiar with this online university. In total, it has around 121 000 students getting their degrees right now. The graduation rate for WGU is 29%. It provides one teacher for 41 students. The university offers financial aid programs, and we will talk about them a little later. Unfortunately, there are no opportunities for foreign students to enter it.
How is the studying process going? It's pretty simple but different from the traditional form of education. A new program begins every month, and every term lasts for six months. It's quite a flexible system. The enrollment process is simple, and you can always have online support from the enrollment counselor. Also, the university provides academic and career counseling services to help students with any problem they have.
Western Governors University offers courses with completely online classes, and there are no campus and classrooms. This kind of education is useful for people who work, and they can plan their time as they want to. It's easy to keep up with work and education at the same time when you can study from home using your computer. Even though it's not a traditional way to study, you can get a real bachelor's or master's degree. WGU offers various majors to choose from. The most popular subjects are Registered Nursing, Teacher Education, and Business Administration.
Requirements of Western Governors University
As you already know, the acceptance rate of Western Governors University is 100%. But the university still has some requirements for applicants. Let's find out what you need to prepare to get into WGU, and then we will talk about the application process.
The university has certain admission criteria for applicants. Your work experience will be considered, as well as your prior college. Another factor – the time you are ready to commit to studying. It may be slightly different for every program, so we recommend you double-check criteria at their official website.
Obviously, you have to provide your transcripts by sending them to the university by e-mail or regular mail. Western Governors University highlights the fact that they never discriminate against students because of their gender, race, color, race, age, or disabilities.
Questions you may have about the admission
A lot of applicants have the same worries about the admission process. For example, the common question is, "What to do if English is not my native language?". There is nothing to worry about if you can understand English clearly. Also, to prove your level of knowledge, you will have to submit TOEFL results. Your score should not be less than 80. If it's higher than 80, you won't have any problems with admission. 
What if you are living abroad and want to get into Western Governors University? Unfortunately, you have to live in the USA to enter the university. It's a strict rule for now, but it may change in a couple of years.
Many applicants wonder if it's free to submit an application, or they have to pay some fee. Yes, the application fee is $65, and it's necessary for every student. This fee is made to defray the costs of admission processes, not to gain some profit for the university.
If you still have some questions about acceptance, requirements, or anything else, you can ask an enrollment counselor of WGU and get answers to all your questions.
How to Apply to Western Governors University
Let's talk about application and enrollment. There are several steps you need to follow to submit an application. There are no strict deadlines for it, and you can do it whenever you want.
The application form
First of all, you have to fill the application form. You do it online and then send it to the university, nothing difficult. But keep in mind that you have to pay an application fee. You can do it online as well.
Transcripts
Then it's time to submit your transcripts. If you have some prior experience in any college, it's important to provide all your transcripts. You can send them by e-mail using PDF format or use regular mail and send your official transcripts to the university. There is no big difference, but electronic mail will be faster and more comfortable. If you are not sure what exactly you have to submit, you can always ask an enrollment counselor about it.
WGU student account
The next step is to create a student account on the WGU Student Portal. You need to get financial aid or make a payment for education. If you are going to have financial aid, there is another application you have to complete. It's totally free, the form for the application you will find on the WGU website.
Conversation with Enrollment Counselor
If you have any questions left, it's time to make it clear. During the interview, you will get to know everything about admission, requirements, and studying process. You will discuss your priorities in education, your previous experience, your goals. The enrollment counselor will ask you about the amount of time you are going to contribute to education. It has nothing in common with a job interview, so don't be afraid. Remember that the acceptance rate of Western Governors University is 100%. This conversation will take nearly half an hour, but it's a very important part of the admission process because it's always better to talk to an official counselor, than search for information all over the internet.
First payment
Finally, it's time to make your first payment for tuition. Unlike an application, the deadline for the first payment is a real thing. You should complete it until the 22nd of the month before the start of your studying.
WGU orientation
What does it mean? Don't worry, and there is nothing difficult about it. WGU orientation will help you understand several important points about your further education. Here is the list of what you will gain from completing it:
You will get to know what approach does Western Governors University have, talking about education
You'll meet your future mentors
Orientation will help you to understand what style of learning suits you better
You will have a closer look at your learning abilities and skills of time management
It will give you the first experience of online learning and communication through the internet
After this, your education will begin! As you can see, it's not difficult to enter the Western Governors University, that's why the acceptance rate of it is very high.
Price and Financial Aid
The price of education is a pretty important point for students. You have to be sure that the price matches the level of education, and it's always useful to know the exact price you are going to pay beforehand.
The cost of education in WGU is $6,670 for undergraduates and $7,790 for graduate programs. What about the salaries of WGU alumni? Obviously, it depends on the major you studied and the field you are working in. Sales and Marketing Operations program has set the highest bar – $75,200 salary. It's impressive and totally reachable if you put your mind to studying and working hard.
What about financial aid? There are many types of it: grants, loans, scholarships. To apply for financial aid, you have to fill the Free Application for Federal Student Aid form.
We can conclude that Western Governors University is approachable for everyone who wants to study and ready to dedicate their time to it. It's an online college that doesn't need you to attend classes in real life. You can work and study at the same time without sacrificing any of your occupations. The acceptance rate of WGU is 100%, which means there would be no problems to enter it. University has a wide variety of majors, a good reputation, and adequate prices. If you are looking for an online university, Western Governors is a good choice.