What Is Volunteering and What Are the Perspectives in such Activities for a Student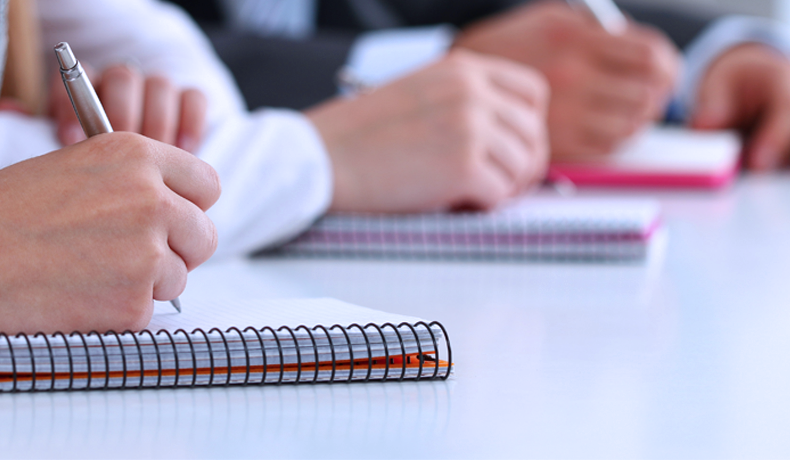 Volunteering is one of the favorite activities of modern times when a person or a group of persons dedicates their time and efforts to an activity that is useful for the community, etc. There is no age, racial or other limits that could prevent a motivated individual from volunteering, be it helping illiterate adults to get primary education or providing animal care. When you volunteer, your interests, personal traits, passions, and life energy shine through. Among students volunteering abroad is as popular as always, any time of the year. Lots of students from various parts of the globe travel abroad with a noble mission of helping the society, working for non-profit organizations, and improving our environment. If you are a student and want to volunteer abroad, you can participate in many available programs that differ from their locations, duration, and types of activities. This article will help you to decide what program you might want to choose to get long-lasting impressions, explore new cultures, and express yourself in useful activities.
Why Is Volunteering Overseas so Popular Among Young People?
Among students, it's very popular to travel, and volunteer oversees because:
they use their chance to find out a lot of interesting in a new culture, meeting new people and exploring traditions and language;
such programs are usually affordable;
young people get a priceless opportunity to gain professional experience and to improve skills and qualifications;
the number of countries where you can volunteer grows.
There are plenty of advantages to taking part in volunteering programs overseas for a student. Many such programs are well-organized, and you are able to explore the new country and volunteer, and it produces a wonderful impression and is a source of a memorable experience. To make a contribution to the development of a society or help to improve surrounding nature is the reason for moral satisfaction in being able to help free of charge. The desire to help is an inalienable part of human nature. If you wonder what program to take, take into consideration your abilities and interests, choose the sphere where your contribution will be most valuable, and good luck! You are up to a big adventure.
Most Popular Types of Volunteer Programs
If you want to make a contribution taking part in non-profit projects, you should choose the program that is most suitable for you. In this part of the article, we will analyze the main types of volunteering projects and their peculiarities that will help you to make your choice.
Short-time and long-time programs
While the duration of some programs is one-two weeks, others may last up to six months. It's up to you to decide which program to choose. Summer volunteer programs that are extremely popular among young people usually last three-four weeks and allow to find out about the life of local communities, learn the language, take part in sports events, and of course, make the difference by volunteering. If you prefer projects that last several months, choose a teaching program and help to fight illiteracy in one of the developing countries.
Child care programs
If you love children (and who doesn't?), consider participating in an orphanage volunteer project. Childhood is the part of life that is very important because during it we learn the basics of the world that is around us and need a lot of love from our parents. Unfortunately, there are millions of children all around the world that have no parents. Many of them live in awful conditions or are homeless. It is a noble mission to help such children and make their childhood brighter and better. There are many programs that help children in different locations in the world. Participating in them, you will work in hospitals helping to take care of little patients or at schools giving them lessons. If you are an easygoing person, you will manage to bring happiness to a little orphan's life and bring a smile to his face. There are a lot of children who live in special centers, so you might be sent to one of them. Your task will be to help such children, give them activity-based lessons, and organize celebrations. If you are a college student and possess a creative mind, these challenging projects are for you. You will get priceless experience and bring more happiness into the lives of children that are deprived of parental love and lack normal childhood. Volunteer projects to empower women all around the globe. There are still many countries in the world where the life of a woman is still regulated by ancient rules from the middle ages. Sometimes a woman cannot go outside her home alone, cannot choose her path in life, is prohibited from dressing fashionably, or marry the man she loves. Many women feel inferior in their families and are often abused by their husbands. These problems are mainly characteristic for developing countries, and since old regulations and stereotypes prevail there, there is not much progress in the lives of many women. If you want to help women from developing countries to change and improve their lives, you should take part in a women empowerment volunteer project. If you possess knowledge and skills to help women restore themselves and recover from trauma after domestic violence, you will make a great contribution to the work of such programs. You might be helpful if you can sew, knit, or paint to help underprivileged women to make their living. Or maybe you are a good speaker and can inspire people to live the life of their dreams. Volunteering in women empowerment programs is important because it helps a lot of victims of domestic violence or injustice and allows broadening horizons and find a life purpose for women from developing countries.
Teaching volunteer projects
If your future profession is connected with education or you would like and are able to teach children or grown-ups, consider taking part in one of teaching volunteer project. You will go abroad to give lessons in one of the distant countries of the world as illiteracy is still one of the burning problems of modern humanity alongside poverty and hunger. In most cases, volunteers work at schools in rural regions with a lack of educational facilities. They teach English, computer skills, literature, or good manners and behaviors. Lessons should always contribute to the overall development of children and grown-ups, broaden their horizons and give them an impulse for further self-development.
Wildlife and animal rescue volunteer projects
If you are fond of nature and would like to help animals, you should participate in one of the wildlife or animal volunteer programs. You will get a chance to go to an exotic place and make the environment cleaner, take care of animals, or just spend time with them. You will work in an animal rescue center or marine camp. Protect animals from various threats, preserve and improve the environment are challenging tasks, but you will work in a team of like-minded activists.
Healthcare volunteers international projects
If your future profession is a doctor, a dentist, or a nurse, to participate in an internship program is a great opportunity to obtain valuable experience and help people from developing countries. One of the peculiarities of developing countries is that most of its population lives in rural regions and lack high-quality medical service. Many people don't possess knowledge about necessary hygiene, rues of healthy nutrition, or a healthy lifestyle. The prevention of diseases in such countries is at a low level. Most probably, if you decide to participate in one of the internship projects, you will assist a proficient doctor and fulfill the necessary tasks.
Constructive work volunteering
There are millions of homeless people all around the world, and millions live in poor premises. According to the UN reports, these problems are acute and need plenty of attention. If you want to help people who lack normal conditions of life, you should join a community development program for construction work. You will repair or build homes, schools, or shelters and make a real contribution to improve our society.
Join One of the Volunteer Groups Today and Help to Make a Difference!
Hopefully, now you understand what possibilities you have in an international volunteer movement and will decide what group you want to join to make real changes for the better to improve our society. Choosing a suitable program, you should take into consideration a lot of factors, such as your education, preferences, and time you can dedicate to volunteer work.