University of Pennsylvania Acceptance Rate: Admission Chances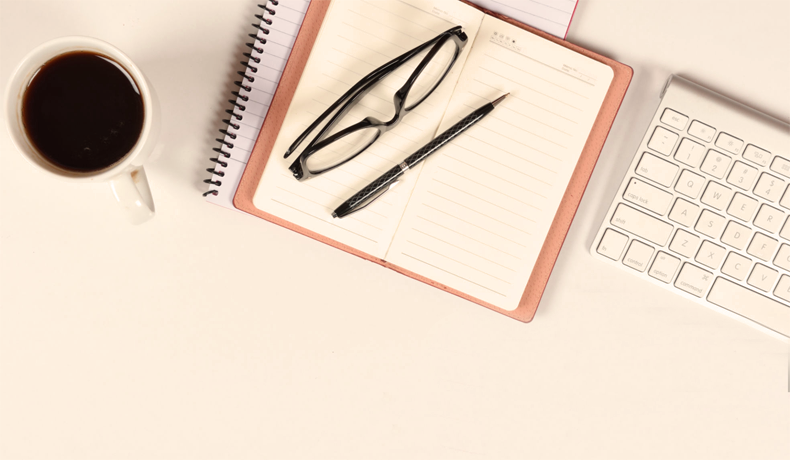 College application includes lots of points, but your main focus should be on the following crucial things to provide:
GPA
Testing of ACT and SAT
Application
In our manual, you will find information on what is necessary to get into the UPenn and compose a powerful application.
The University of Pennsylvaniais located in Philadelphia (PA). The University is often referred to as Penn.
Acceptance Rate at UPenn – 8.4%
When you are aiming at a university, the first thing you should do is to check its acceptance rate. It can tell you how hard it will be to pass the admission, and how strict the requirements are.
UPenn's acceptance rate is as high as 8.4%. It means that only 8 out of 100 applicants got accepted.
As you can see, the school is very selective. To show your academic readiness, first of all, you have to meet the school's requirements for GPA and SAT/ACT. Unless you do your best here, consider you've lost your chance of being admitted to the University of Pennsylvania.
In case this task is in your pocket, focus on your application to make a good impression on the admission officers. Don't underestimate the importance of extracurricular activities, recommendation letters, and essays. Below we'll slice and dice it all.
Dreaming about a stunning college application?
Our service can help. We provide assistance in both – your studying process and preparation for it. We can work on your admission strategy and improve your application. We know what kind of students are accepted to top-rank institutions, and we know how to help you be among them.
GPA Requirements for Applicants of UPenn
Lots of colleges indicate a minimum score for GPA. However, you don't have to put hopes on this minimum, as in most cases, it only allows you to submit your application and don't be rejected at once.
GPA scores, which you really need to focus on, are those, which give you a chance to get in. To find more about it, check our section about the average GPA at Upenn, which is true for its existing students.
Mean score for GPA
So, for Pennsylvania University the average GPA is 3.9.
It means you have to be the best student in your class to achieve such a GPA. To be competitive, you need to have A's all over your academic records.
In case you are already a senior, and your GPA is below or equals the average of 3.9, it will be difficult to improve your GPA before the admissions. That's why you will have to get better scores at ACT or SAT to make it up for the college. Thus, you can compete with their students, whose GPA is higher.
Requirements for SAT and ACT
Different colleges require different standardized tests. Usually, the SAT or ACT is necessary; however, some educational establishments require subject testing in SAT.
In order to submit your app to the Pennsylvania University, you will need to provide ACT or SAT. And here, you'll have to do your best to submit a powerful application.
Requirements for SAT at Pennsylvania University
Lots of colleges claim there is no cutoff depending on the SAT score. In reality, there is some hidden agenda with the SAT. It is composed on the basis of the average score of the school.
The mean score for SAT at UPenn is 1500, taking into account that the SAT scale is 1600.
As you can see, it makes the University of Pennsylvania very much competitive in terms of SAT test balls.
For instance, if you earn 1440 scores on the SAT, you will find yourself below the average. At the same time, 1560 scores will take you to the higher end.
As far as you need the average of 1500 for SAT to get into Upenn, you will have to get not any less than 770 scores for Math and no less than 730 for Reading and Writing assessment.
Policy of Score Selection for SAT
According to the UPenn Score Choice policy, you have to submit them every SAT score, which you've ever taken. That's why applicants are often scared to send too many test results, as they think, Pennsylvania University may disfavor their numerous efforts to raise the score. So what quantity is really too many?
We've discovered that 4-6 test results is the perfect number to send, as it shows the college that you are really willing to get in and working on it, but not exaggerating at the same time. More than 6 tests may raise unnecessary questions about your skills and knowledge, though.
Most often, colleges take into consideration your highest scores either on one test date or across all of them and further combine. In case you have less than 6 tests, and your average score is lower than in 1560, we do recommend you to retake your SAT and possibly raise your chances for admission.
Requirements for ACT at UPenn
The mean score ACT at Pennsylvania University is 34, which means it is very competitive for ACT too. For instance, if you submit a 32 ACT score or lower, you are going to have very poor chances of getting in. The only thing that can save you is something stunning in your app.
Policy of Sending your ACT
When taking the ACT in comparison to SAT, you get a considerable benefit in terms of submitting your scores. For ACT, you decide yourself, which tests to send to the college. For example, you can take several tests, but send only the one with the highest result.
By contrast, with the SAT, you may be demanded to send all your tests taken.
This situation gives you an opportunity to improve the chances of becoming a part of Upenn – you can take as many ACT tests as you wish to achieve the desired result, and submit only it.
Requirements for Writing Part for SAT/ACT
For SAT in the same way, as for ACT essay section is optional.
However, among the demands of Pennsylvania University, you will have to submit either SAT Essay or ACT Essay. This task will also be used by the university to evaluate your fitness for admission.
Requirements for Subject SAT Test
Colleges and universities differ in terms of their requirements for SAT subject tests. Usually, selective institutions demand them, whereas the majority of others don't.
Speaking of the University of Pennsylvania, they demand from you subject tests when you submit SAT results. And when you send them your ACTs plus Writing, SAT subject tests are not needed.
Considering the fact that your GPA and SAT/ACT are more meaningful for the committee than Subject Tests, invest your energy into improving your SAT/ACT rather than Subject Test results.
Definitive Verdict from the Admissions Committee
For the reasons of being highly selective, UPenn may easily reject you if your SAT/ACT and GPA results are below their requirements. So, to have better chances, you have to strive to get either 1560 SAT or 36 ACT, which is above the average and brings you on the safe side.
Your GPA must be no less than 3.9 to be seriously considered by the University of Pennsylvania. Moreover, the whole application of yours should be strong and impressive for the admission committee. And we'll indicate a little further which things may be beneficial for your app.
If you are applying to UPenn with the scores, which are lower than 35 ACT or 1560 SAT, then you have to be ready that the odds maybe not in your favor, as there are so many competitors for the place.
Desperate about creating a competing college application?
We are determined to give you our hand to deliver an impressive application to the admissions officers. We have winning admission strategies for applicants of numerous colleges, and we can really assist you in becoming a part of your dream university.
Let us know about your concerns, and we'll address them before your admission starts.
Demands for your Application
For the admission, all institutions need from you an application with main points – app form, transcript of performance, GPA, etc. Numerous schools, however, also demand to submit SAT or ACT test results, recommendatory letters. And sometimes, application essays or interviews are needed too.
Below we'll enumerate all the requirements of the Pennsylvania University for applicants.
Review of Application Demands:
Common Application with supplemental forms
Electronic Application can be sent too
Personal Statement or an Essay is obligatory to all freshmen
2 Recommendatory letters
Application fee, which constitutes $75
An interview is not required for the UPenn admissions, and Universal application is not accepted by the committee. Fee Waiver can be submitted, too, if so.
Testing Demands:
ACT or SAT;
ACT Writing or SAT Essays;
ACT can be replaced by SAT Subject Tests;
Scores
Demands for the Coursework:
Math
English
Science
Social Studies
History
Foreign Language
Optional programs
Final dates and EA:
Regular Admission and Early Decision are available, with the deadlines of January 5, November 1, correspondingly, whereas Early Action is not offered.
Admissions Office Details
Alternative Variants For You
If you consider the University of Pennsylvania as your dream place for future studies, but not sure about passing the admission, or need more variants for your list, you can also review some other schools, which are similar in some aspects.
We've grouped those schools into 3 categories for your convenience. Institutions of each group share common features, including the difficulty of getting in when compared to the UPenn.
More selective Schools:
The institutions below have even higher mean scores for SAT than the Pennsylvania University:
Columbia University (NY) – 1505 SAT and 34 ACT
Carnegie Mellon University (PA) – 1510 SAT and 34 ACT
Yale University (CT) – 1515 SAT and 34 ACT
Same Level Schools:
There you will have the same opportunities for getting in as in the University of Pennsylvania:
Boston University (MA) 1420 SAT and 32 ACT
Emory University (GA) 1435 SAT and 33 ACT
New York University (NY) 1440 SAT and 32 ACT
Brown University (RI) 1485 SAT and 34 ACT
Dartmouth College (NH) 1500 SAT and 34 ACT
Princeton University (NJ) 1505 SAT and 34 ACT
Schools Easier to Get in:
If UPenn seems to be difficult for entering, you should consider the following educational establishments for your list:
University of California, Santa Barbara (CA) 1355 SAT and 29 ACT
Rensselaer Polytechnic Institute (NY) 1355 SAT and 29 ACT
Boston College (MA) 1420 SAT and 33 ACT