Boston University Acceptance Rate: Points to Consider to Get In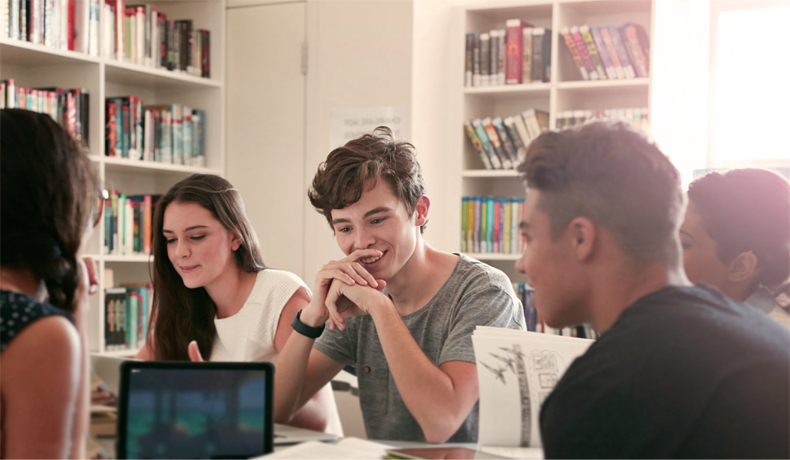 Thinking of the ways to make your profile stand out?
To estimate your chances of getting accepted into Boston University or any other educational establishments, just contact us. And we will quickly evaluate the level of your college application profile in companion to other students. You will receive a comprehensive report of your ranking among other applicants, as well as recommendations of what areas you need to work on.
Boston University or BU has a large campus, and it provides lots of upscale programs. And it is listed as having over 16,000 students. To contribute more to its fame, BU is known as the first university, which started accepting women to all its faculties, as long ago as in 1872.
Among BU's top-tier programs, there are Liberal Arts and Medicine Accelerated Program (7-year program), Liberal arts program at Kilachand Honors College (interdisciplinary), Trustees Scholarship (full grant program).
How hard is it to get accepted to Boston University, indeed? Continue reading to find out about its acceptance rate, statistics of admissions, ACT and SAT scores, and ways to stand out from other applicants.
Boston University Applying Process: Brief Overview
Documents you need to submit to apply to Boston University:
Common Application
Transcript of Student Progress
Grades for Senior Year
School Report Form and Recommendation from the Counselor
Evaluation report from your Teacher
Standard Tests (Due to Covid-19, the test is optional in case you want to apply for Fall 2021 and Spring 2022. Usually, BU demands from applicants the ACT or SAT, and the Essay as an option)
Extra requirements for specific programs, such as:
Students have to apply to 1 of the ten undergraduate colleges of the larger university. Details about these schools and their majors are available at the website of Boston University.
Also, you can apply for other programs, like, for instance, the Boston-London program at the College of General Students. For that, put a tick in the corresponding box of the application. (Additional programs may not be valid for students, who apply to the College of Fine Arts or Accelerated Medical Program).
Put a tick in the corresponding box, in case you are considering applying to the Kilachand Honors College. Among the requirement for it, there is an additional essay, which you have to complete.
BU Closing Dates
*In order to be considered eligible for specific scholarships or programs, like below, make sure to submit your application (full or partial) as far in advance as possible.
Accelerated Medical Program: 15th of November
CFA Prescreening Recordings: 1st of December
Trustee and Presidential Scholarships: 1st of December
Boston University Acceptance Rate: How Hard Is It to Get In?
Over the past years, Boston University has been attractive for more and more applicants not only from the USA but from abroad too. As a result, the competition is very strong. To have real chances of getting in, you will have to meet the requirements in terms of test scores, grades, extracurricular activities, etc.
Boston University's acceptance rate for the 2024 class was 18.5%. Below there is the admissions statistics, taken from the admissions website of BU:
Overall Number of Applicants: 61,006
Average High School Rank: Top 7%
Band Score: A-
Acceptance Rate: 18.5%
Middle 50% Score for the ACT: 32-35
Middle 50% Score for SAT: 1420-1540
The above statistic is average. However, it allows you to see that BU has a low acceptance rate. Lots of students target it, but only a few of them actually get accepted. In order to have more chances of getting in, you have to achieve higher scores and grades than the average.
Pay attention that you won't have to write the SAT or ACT Essay to apply for Boston University. Your tests will also be scored by the admission committee if you decide to submit. It means that your composite score will be recalculated in accordance with the highest scores, which you get in every section.
In the case with the Accelerated Medical Program, you will have to submit Tests in Math and Chemistry (for applicants of Fall enrollment 2021 or Spring enrollment 2022 it is optional because of the Covid-19).
Have doubts of what school to apply to?
When all the preparations are done, you will consider from 8 to12 schools for applying. They may differ in terms of cost too but opt for schools, which meet your needs and goals.
How to Find your Way to Boston University?
No-one has a magic pill for you to get into Boston University, but we can recommend you several ways of how to make it likelier. Your academic performance, unique personal characteristics, and eagerness to study at this university can make your candidacy more attractive for the admission committee. Don't aim to follow the minimum listed requirements to get in. Rather try to be better. If you target the high end, you may find yourself at least within the required range.
Peculiar programs, like Accelerated Medical Program, may be more competitive than others. To succeed, show your well-awareness in the subject, and even surpass in such spheres, as math and science. Besides this, your general profile must be strong, too, to get into this program. In the same manner, for the College of Fine Arts program, you are required to have an impressive portfolio.
Compose Powerful Essays
Boston University is surrounded by many other highly respected universities and colleges. That is why you will have to clearly explain why you aim to attend, namely BU, and why you consider yourself as a good fit for this university. To show it in the best way, you have to write a powerful answer to the essay question 'why us' – What excites you most about being a Boston University student?
Like in other essays of a similar kind, where you have to prove yourself as a suitable candidate and explain your choice of university, the main task is to list BU aspects, which will help you to pursue your objectives. And don't write about universal things, like university placement, for example, as many educational establishments in Boston may have similar characteristics. Thus, it will not be very convincing.
Put emphasis on your individuality
BU is also special in the way that it respects different personalities and interests. For example, one of the classes consists of residents of 50 states, 24% of international students, which are from 102 countries. Members of minority groups constitute about 18% of the total. So, to pass the admission, try to demonstrate in your application essay, which makes you stand out.
Keep up with or outrank the average statistics
Do your best to improve your GPA and grades to show at least the average score required for admission. Being below this figure is likely to reduce your chances of getting in, but it doesn't eliminate them completely. Work on your performance, and don't forget to check your admission forecast with our service to be better prepared.
Show your eagerness about BU
BU is a kind of college, which is compelling for both domestic and foreign students. And to be considered as a suitable candidate, you have to show a genuine interest and enthusiasm in your essay to study there. Everyone understands that you are not going to apply only to a single place as a backup plan, at least. However, try to persuade the adcom that this is the university you are really passionate about.
What to do when Rejected by BU?
Receiving a rejection is always disappointing. Don't give up, though. Sometimes it's important to take a deep breath, take a pause, and give a subject second thought. You still have other options if you get a denial from BU. These are things you can consider doing in such a situation:
Try several educational establishments
Ascertain that your list of colleges has various options for educational institutions. Play safe to include schools, where you have high chances to be admitted.
Take an academic leave
A gap year may be a real help to analyze your future options and evaluate your opportunities.
You could apply again next year if all the schools on your list rejected your application. In any event, decide what you are going to do in a meanwhile to perfect yourself. For example, you can volunteer in some organization, embark on a research project, further study to improve your skills and knowledge. The main thing here is to take an academic leave because you really need it, but not because you want to get into the only one specific college since it maybe not any easier to get in it next year unless you study hard during this spare time.
Keep an open mind
Although you may have targeted BU, other respected colleges may accept you too. And it is often not only about a specific college but about you, who makes it a success. If you put every effort into being an outstanding student in an alternative college, take part in extracurricular activities and participate in social life there, you will definitely be happy about your experience anyway, even if it is not the first college you were dreaming about.
Scratch head over your acceptance chances to Boston University? Call or write to us, and we will evaluate whether your profile is strong enough to get in. We take into account your test scores, GPA, extracurricular activities, and other information to analyze the probability of your acceptance to various colleges in the USA.
Get in touch to find out how your profile stacks up against others and what to do to improve it.
Need More College Admissions Hints?
Just get in touch, and our professional essay writing service will provide you with all the necessary information to make it easier for you to experience your college admissions process.