Purdue University Acceptance Rate: How Hard Is It to Get In?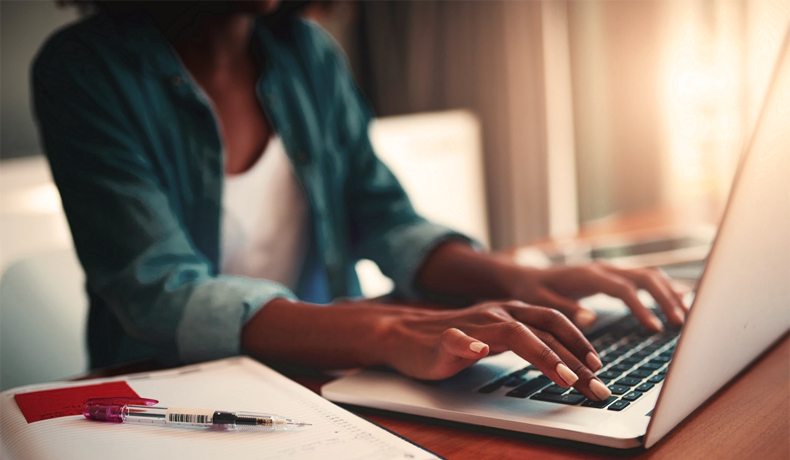 Looking for an essay review? Get your essay checked and refined to leave a good impression with the admissions committee. Send us your essay to receive professional feedback and recommendations.
Almost 43% of Purdue University applicants are rejected during the admission. How hard is it to be accepted?
Purdue University—West Lafayette was established in 1869 on the foremost campus of Purdue University system in Indiana. This research institution is located on a huge area of 2,468 acres, and it comprises as many as 32,672 talented students.
Due to the strong emphasis on engineering and science, and no less than 200 bachelor's degree programs, Purdue University has become a number one choice for many applicants, both American and international. Purdue's membership in the Big 10 Conference contributes to its wide recognition too.
The acceptance rate of 57% makes it challenging to get into Purdue University.
If you are determined to be a part of Purdue University's prominent community, continue reading our guidelines and tips for creating an impressive application.
A Brief Review on Going Up to Purdue University
There are two ways to apply to Purdue University, either by means of The Coalition Application or Common Application. And according to Purdue, both of these portals are equal in terms of admission. That is why you can select the one which is better and more convenient for you. We advise you to look through the tips for making an application and find something useful for yourself.
The Coalition Application Tips
Common Application Tips
For Early Action, students are allowed to apply until November 1. And for Regular Decision, you can do this till January 1. Besides this, November 1 is the latest date to apply for scholarships and for some peculiar fields of study. To find more details about the deadlines for specific programs, visit the website of Purdue University, and namely the page Deadlines and Important Dates.
In any case, decide for yourself, when is the most appropriate time for you to apply as there may be some commitment expectations, depending on the deadlines, like EA, REA, and ED to get a better understanding, and not to get into a trap when applying early.
For applying, don't forget to submit the below-mentioned documents:
A general university app with the help of the above-mentioned portals;
Supplemental essay;
High school grades reported on your own;
Scores on SAT or ACT tests;
Admission fee or a fee waiver;
Purdue University Acceptance Rate and Statistics: How Hard is It to be Accepted?
Taking into account the acceptance rate of 57%, the University of Purdue can be described as quite selective. In autumn 2018, there were about 8,357 new students who got into the university. Approximately half of these students had an SAT score ranging from 1190 to 1390. Their ACT score was from 25 to 32, whereas the GPA stood between 3.5 and 3.9.
Don't be intimidated, though, by the admission statistics, as only the quality of your own application affects your chances of getting in. Apart from your grades and test scores, a finely composed application may be the determinant factor.
Doubt about your list of prospective schools?
When you feel up to apply, there may be from 8 to 12 schools in your list, which vary in being safety, match, or reach schools. Focus on finding educational establishments, which meet your needs and goals first.
What kind of applicants get accepted to Purdue University?
Being an educational research establishment, which mainly focuses on engineering and science, Purdue University is more disposed to applicants who are success-oriented and are capable of solving problems. And, on top of that, at Perdue, they are searching for students who are eager to further develop in the chosen study area, contribute to their Alma Mater, and thus, can be a decent member of a respected Purdue community.
Development and Capacity
Of course, your academic performance, coursework will be taken into consideration by the Perdue admission committee. However, mostly you will be accessed by your potential as a future innovator. So, keep in mind that your achievements in overtime work in high school will be appreciated. And note, the way you make use of your existing resources now will give the cue to the adcom about your future performance at Purdue University.
Academic Records
According to Purdue University, prospective students are those who meet the requirements below or even surpass them:
English: 8 by terms
Math: 8 by terms
Social Studies: 6 by terms
Laboratory Science: 6 by terms (On the following page of the Purdue University website High School Course Requirements, you will find detailed information about all laboratory sciences, which are demanded particular fields of study.)
Foreign Language: 4 by terms
Input on Community
Being a quite big university with more than 30,000 students, Purdue has equally big respect for traditions. That is why the admissions committee will be interested in learning how your personality will match the mood and culture of Purdue University. It is a good opportunity to use your brief replies and essays to compose a story about your involvement in extracurricular activities in your school, your passions, hobbies.
Ideas for Making Your Application Attractive
Purdue University evaluates its applicants on an individual basis and in a holistic way. The following two questions are crucial when making a decision:
Is the applicant well prepared academicallyin order to cope with the academic program?
Is the applicant a beneficial candidate in comparison with other candidates, who apply to the same program?
Below we have prepared some hints for you to follow if you want to receive a positive answer to both questions above:
Show your readiness. Apart from high school grades in your target study area, your readiness level can also be shown by your performance beyond the classroom. Knowing that Purdue University is a powerful research institution, the committee during the admission will pay close attention to those applicants who have done research or have taken part in some internship programs. This is a good illustration of students' practical knowledge. So, for your application, make sure to highlight the extracurricular activities you were in to demonstrate your willingness to learn the particular subject.
Don't dally off! Your early application may save you the seat. We've already mentioned here that for some programs, Purdue University sets priority deadlines (For example, Honors College). Taking into account the number of students, who applied the previous year to Perdue – more than 50,000, it is smart to submit your app the earlier, the better. Thus, there are more chances they still have places for your targeted program or study area.
(A memo for Indiana residents: During your high school studies, try to reach out for Academic Honors Diploma. Such academic achievement is not obligatory for admission to Perdue, but it makes a difference when you are compared to other applicants.)
What to Do if Receive a Denial?
Almost half of the students applying to Purdue University don't get admitted. So, don't be disappointed in case of refusal. However, if you are determined to become a part of Purdue's community, there is an opportunity to transfer. From semester to semester, some programs can be unavailable for transferring, so have a look at Purdue's info about Closed Programs prior to reapplying.
Although it may not be easy to switch to another school if you happen to be rejected from your dream one, being prepared for a new leap in your life may be both challenging and exciting. So, never give up and get ready for the new place, which might be even better than you expected.
Entering the Purdue University is quite a task. However, your chances of getting accepted may be considerably improved by composing an impressive application, which speaks to your potential and talents.
From year to year, our platform helps hundreds of students to refine their applications and academic works. Most of the applicants, who cooperate with our service, get accepted to their dream schools. If you are looking for professional advice regarding your academic profile, we are here for you.
Concerned about your own chances of getting accepted to the school you dream of? Our team can evaluate your profile on the basis of your test scores, GPA, extracurricular activities, and/or other info you possess. It will help you to understand your odds of getting in at various colleges in the USA. Together with that, we will give you recommendations on how to improve your position now, and stand out in comparison to other applicants.
Simply get in touch to get the ball rolling!
Need more admissions tips for applying to a college or university?
Just get in touch with our essay writing team, and we'll assist you in your college admissions procedure and make it easier for you to create a powerful application.