Find Out How to Write a Winning Scholarship Essay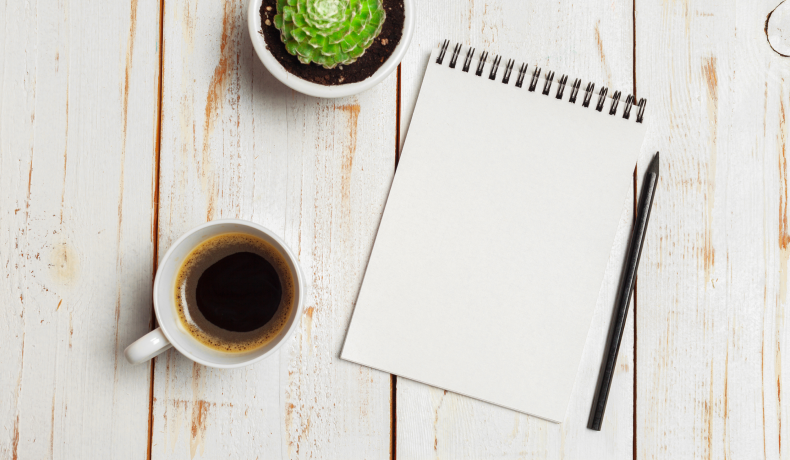 A college education is considered to be nearly mandatory for a successful career in the future, but high tuition cost is one of the first things that jump to mind when you are thinking about college. For most students, going to college means either asking their parents to cover their tuition, working all the time to support themselves financially, or facing huge amounts of student loan debt once they graduate. However, it doesn't have to be like that — there is always a possibility to obtain a scholarship from your dream college.
There are many requirements you need to comply with if you are competing for a scholarship, but a scholarship essay is always part of the process. Learn how to write a convincing scholarship essay in 10 easy steps and increase your chances of getting paid for being a college student.
Step 1: Start Early
When you have weeks until the deadline for the essay assignment, you may feel relaxed and unbothered since it seems like there is plenty of time left to do a fantastic job. You keep putting the assignment off until the very last minute when you can no longer do your best and the quality of the essay suffers.
Experienced scholarship essay writers and graders agree that it's best to keep to a three-week schedule in your writing process. During the first week, you brainstorm the ideas. During the second week, you write the essay. During the third week, you edit it to perfection. Only then you will be rewarded with a spotless piece of writing.
Step 2: Read the Instructions
Improvisation may work great for another assignment, but with a scholarship essay, keeping to a given format is key for doing a good job. You will be given a set of instructions for your assignment, and it is crucial that you read them carefully and use them in your writing. It can be very frustrating to lose the chance of a scholarship because of minor details. If the format of the essay is not specified in the instructions, use the following tips:
● Times New Roman 12pt font
● Double-spaced text
● 1-inch margins on all sides
● Total essay length — up to 3 pages
Step 3: Think of Your Audience
When writing your scholarship essay, always imagine the people who will be reading it. They are the ones who will decide whether to award the scholarship to you, so you always have to take their interests and views into account. Write about things they may find interesting, inspiring, and, ultimately, worthy of a scholarship.
Step 4: Contact the Scholarship Committee
This is undeniably a bold move that can bring you a huge advantage in the scholarship selection process. Finding the contact information of someone from the scholarship committee and getting in touch will help you find out more about the entity that is issuing scholarships and what they are looking for in the student applications. Of course, such behavior can be prohibited by rules, and in that case, you should just skip this step!
Step 5: Brainstorm the Ideas
You may think you have many great ideas for your scholarship essay, but once you sit down to write the paper, you are suddenly struggling with interesting things to write about. To avoid this, always have one or more brainstorming sessions that should bring you the best ideas.
College scholarship essay experts recommend using the mind mapping technique. With this technique, you write the title of your scholarship essay on top of a blank page and then write down everything you associate with that title. As you write down more and more associations, you will be able to spot a winning idea for your essay instantly.
Step 6: Write About the Things You Care About
It is perfectly understandable that you want your scholarship essay to portray a flattering picture of yourself, but the most important thing here is to be genuine. The people who will be reading your essay want to see the real you behind the writing. That is why you need to write about the things you are personally passionate about. Don't try and seem to be someone you are not in an attempt to win the scholarship — the truth will come out sooner than you think!
Step 7: Create an Outline
Being a skillful scholarship essay writing is impossible without creating a clear structure of the paper. Drafting an outline before beginning the writing helps you speed up the writing process by telling you which aspect of your scholarship essay to write about next. A typical scholarship essay contains the following paragraphs:
Introduction. The job of the introduction is to prepare the readers for what they are about to see in your essay. Start with an attention-grabbing first sentence known as the hook, offer some background information about the essay, and finish with a thesis statement, which should be closely related to the prompt.
Body paragraphs. The ideal number of body paragraphs is 3, although you can go fewer or more than that. In your body paragraph, you need to address the points from your introduction and describe the obstacles in your life, how you managed to overcome them, and how they shaped your personality.
Conclusion. In the conclusion of your scholarship essay, you need to once again explain all the valuable lessons you learned in your life and how those experiences mirror the values and beliefs of the institution behind the scholarship committee. With the last sentence of the essay, you should express your gratitude to the committee for taking the time to review your application.
Step 8: Tell a Story
Your scholarship essay should not be an advertisement for your amazing personality and personal achievements. It needs to be a story of your life that readers can relate to. The committee will read hundreds or even thousands of scholarship essays, and a personal story is possibly the only way to make your submission stand out. Listing your accomplishments will make your essay look like a resume, and that's not what your audience wants to see. Offer them an insight into your personality to increase your chances of winning.
Step 9: Edit Your Essay
If you have done everything right, you should have about a week left until the scholarship essay is due. Use that time to polish your paper to perfection. First of all, make sure it is completely free of any grammar and spelling mistakes. Use a professional service like McEssay to improve the quality of your writing.
Next, give your essay a good reading out loud. Reading your essay out loud will help you spot any weirdly constructed sentences, odd word choice, and anything that may harm the readability of your writing. Only when you are convinced you did the best you can, move on to the next step.
Step 10: Have Your Essay Reviewed By a Professional
It's always a good idea to have a fresh pair of eyes look at your writing, but it's even better when it's a professional who deals with academic writing on a daily basis. They will help you correct any mistakes and weak points in your essay before they can lower your chances of winning a scholarship. It can be your English teacher, a tutor from your school, or a school counselor — just make sure they are not related to the scholarship committee and, at the same time, have your best interests at heart.
Conclusion
College education does not necessarily need to be the most expensive investment in your life. Writing a quality scholarship essay will help you convince the scholarship committee that you are worthy of their help, which can turn your life around and give you the much-needed head start of your career.