Write Your Personal Essay Like a Pro with Our Instructions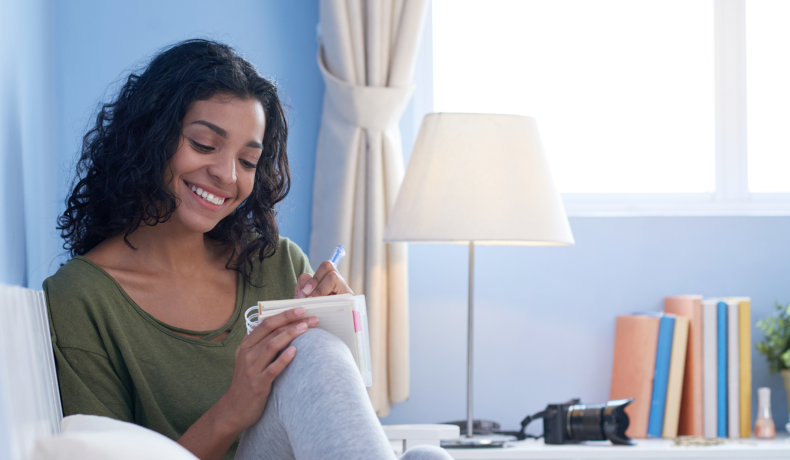 A personal essay is a written assignment that gives you lots of creative freedom, but at the same time, it's one of the most challenging pieces to write. When crafting a personal essay, you should strive to keep things interesting, relevant to your audience, and true to your own experience. A personal essay can have different goals, but the ultimate objective is to excite and inspire people with your writing.
Writing a personal essay may be difficult, but it doesn't have to be stressful. With these 5 steps, you will get a great start to your essay and write a strong piece without spending too much time on it.
Personal Essay Format
If you have written more than one essay in your time as a student, the typical structure and format of a personal essay will hardly be surprising for you. Your essay will consist of five elements: an introduction, three body paragraphs, and a conclusion.
The introductory paragraph of your essay should be brief but informative. Its job is to introduce the readers to the subject of your essay and prepare them for what they are about to read. You need to finish your essay introduction with a thesis statement, which then will be referenced in the remaining parts of the paper.
The body paragraphs should each cover a separate idea, but your goal is to create a cohesive narrative. To do this, you need to add transitions to each paragraph, which will smoothly take the reader through the journey across your essay.
The final part of a personal essay is a conclusion. The purpose of a conclusion is to restate the main points and ideas of the essay without offering any new information to the readers. The conclusion needs to be easily understandable even to the people who have not read the rest of the essay. Finishing the conclusion with a thought-provoking sentence will help your essay stay on the mind of the readers for hours or even days after they have read your piece.
Choosing a Personal Essay Topic
The importance of choosing a good topic for your essay cannot be overrated. A successfully chosen topic is not only easy and satisfying to write about, but will also resonate with the readers and make them understand your piece better.
In most cases, you will be tasked with writing a personal narrative essay, and the choice of the topic will depend on your personal experiences, memories, and views. Think about a particular event from your past that helped shape your personality. Whether it was a positive or negative event, it likely left a mark on your character and made you feel a variety of emotions, and that is exactly what you should write about in your essay.
If you understand the general rules for picking the right personal essay topic but are still struggling with the specific subject, here are some personal essay topic ideas that will help you get over your writer's block:
● How I learned self-control by mastering my urges.
● How I was able to overcome one of my greatest fears.
● How one small event helped me shape my career.
● The different curves I experienced in my life so far.
● Learning from your own mistakes is the only real way to learn.
● A particular choice in my life that I am not proud of.
Another way to pick a good personal essay topic is to find an unusual event from your life. Even though it may seem like people won't relate to something that hasn't happened to them personally, in reality, these unusual occurrences can often be fascinating to read. Here are a few examples of related topics:
● A disappointment I experienced lately.
● An event from my childhood that changed my life.
● The biggest regret I have had so far.
● The most terrifying event I have ever witnessed.
● A near-death experience from my life.
In general, the more personal and attention-grabbing your essay topic is, the more interesting the paper will be to read and to write. No one wants to read about mundane events and experiences, so make sure to give your readers something to think about.
Personal Essay Outline
Creating an outline prior to writing the essay helps you structure your thoughts and ideas and always stay on point throughout your writing process. Here is what your essay outline will include.
Introduction
Use the introduction to captivate the readers and convince them to tell your paper until the end. Starting your essay with a hook sentence helps you grab the attention of the readers instantly. Depending on the specifics of your paper, it can be a quote, a piece of statistics, or even an anecdote from your own life.
In addition to that, your introduction needs to deliver the exposition for the story. Who are the main characters of the essay, where do the events take place, and what exactly is going to happen? Plus, you will need to finish your introduction with a thesis statement, which is a single sentence summing up the entire work.
Body paragraphs
All three body paragraphs of your personal essay should serve the same purpose of proving your thesis statement. This should be done by presenting the different events from your life and explaining how these events influenced your personality and views. Don't forget to include a specific time and setting details to help the reader understand the piece better.
Conclusion
The conclusion is the place for you to reflect on the effect the events from your past had on your personality. In your personal essay conclusion, you shouldn't offer any new ideas or information, Instead, you should once again state that you wouldn't be the person you are today if it wasn't for those particular events from your past.
Writing a Personal Essay
To write the most convincing personal essay of your academic career, use the following four tips:
Pay special attention to the introduction. For many readers, the introduction will tell them whether your piece is worth reading. Provide enough information about your essay in the introduction without actually giving too much away.
Choose your perspective. As it's a personal essay, the reader should clearly know what your position is. That way, the audience will be able to relate better to your writing.
Create multi-faceted characters. Even if you are the only character of your essay, the reader should see all sides of your personality. This is even more important if your essay has multiple characters who all play a different but important role.
Be as honest as possible. Uncovering a deep truth in your essay can be often uncomfortable, but, in the end, you will be rewarded with engaging storytelling that will resonate with the readers.
There are different approaches to writing a personal essay. Some writers start with the body paragraph and leave the introduction until the last stage of the process. Many writers prefer to depict the events in chronological order, but some group the events by their importance. Until you try every approach, you will not know which one works in your case, so it's best to start writing your essay when there is still plenty of time.
Finishing Your Essay
An essential stage in a personal essay writing process is creating a rough draft. Writing a rough draft before submitting the essay to your professor will help you craft the most spotless piece of work. With a rough draft, you can polish your paper to perfection, eliminating any grammar and spelling mistakes, correcting the vocabulary use, and taking care of any possible inconsistencies in the text.
If you are not sure you can spot all the weak points of your essay, you can always ask someone to proofread your paper. This person will look at your paper with a fresh set of eyes, even giving you a new perspective that you can use in editing your essay.
Once you are convinced you did your best job with the personal essay, write the final draft, proofread it once again, and submit it. It's best not to overthink the piece since the most genuine essays are the ones written on the first try.