How to Write a Thesis Introduction: What to Remember?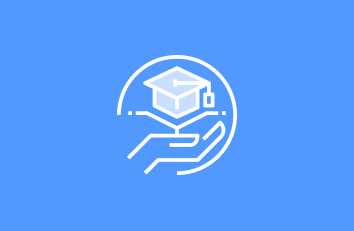 After creating dozens of different academic papers, you finally come to the most crucial and responsible one that is called a thesis. Perhaps you know that if you want to set a lasting impression on the readers, you should do your best while working on a thesis introduction. It must be a starting point in your successful journey to the highest grade. There wouldn't be another chance to attract the attention of the target audience. Here is a full guide on how to write a thesis introduction.
What to Include in Thesis Introduction?
You should create a strong beginning by setting the proper stage. Make sure that a thesis introduction guides readers and gives them the overall idea of the paper. A thesis introduction is supposed to include:
Topic and context: information that is important for a reader to know for understanding the paper. Make sure that all details are clear enough and may generate overall interest. As a result, the readers should realize the importance of discussed issues (for instance, academic debate, relevant news, etc.)
Focus and scope: the distinguishing aspects of the issue that you are going to reveal. After providing brief data, you should narrow down the focus and identify the research scope (for instance, what period does the research cover?)
Relevance and significance: the way your research is relating to the available work on the issue. It is essential to demonstrate why your research is crucial and what insights it will provide. It is good to add a brief overview of the present research state, adding the quotes from relevant literature. Mind that a more detailed review of related sources must be placed into a separate section. Depending on the discussed field and the research significance, a thesis should explain how it assists in solving a particular problem, addresses an available gap in the literature, offers a fresh understanding of the issue, and builds on presented research.
Questions and objectives: what you are going to discover in your research. Probably it is the most significant part of a thesis introduction. Exactly it sets up the expectation on the entire paper. The way you formulate the objectives and research questions depends on the chosen discipline, focus, and topic. However, you should provide the main research aim clearly. Here you can add a few words on the research methods, but avoid going into details if you plan to arrange a separate methodology section. If your project will test hypotheses, then you can add them here or place them after the literature chapter.
Overview of the structure: the contribution of every chapter for the general aim. To let the readers catch the overall paper idea, you should come up with the structure overview. It should summarize every chapter and showcase the contributions that it will bring. In case the research is more complicated, then adding an extra paragraph to each chapter may be quite reasonable. 
Efficient Tips on How to Write a Thesis Introduction
Crafting a thesis introduction is not the same as writing an introduction for a college essay. The essay introduction provides a general idea of what your body paragraphs will discuss. A thesis introduction differs from that as it should share the thesis purpose. Focus your attention on such questions as: Why are you performing this research? Still, be careful and do not combine this information with a research purpose. Add the question of the research into the introductory part, providing an extensive outlook of the research paper.
Most people find crafting a thesis introduction to be the most challenging task. It should be captivating, so you need to have a strict plan instead of starting to write the paper blindly. That's why it is important to mind a few things:
Brainstorm various ideas carefully in your mind
Select the paper kind that you are comfortable with to incorporate in the writing process
Choose the topic that is both interesting for you and appealing to the target audience
Perform detailed research on the given topic
Pay special attention to the previous researches
Craft a draft of your ideas
Arrange all ideas on the selected topic correctly
Mention the terms and scope
Avoid adding common phrases while writing a thesis introduction
Include strong words for describing the research purpose
Common Problems to Avoid in Thesis Introduction
You should be aware of a wide range of problems not to include in your thesis introduction. As a result, your paper will look well-arranged. So, here they are:
Avoid adding too many details. Your main aim is to provide information that supports your arguments.
Do not start with extensive explanations. Just make sure that your thesis introduction explains the paper's aim.
Do not jump from a line to a line, from one idea to another one. A coherent structure is above all.
Avoid using too technical language or unknown terms. A thesis introduction should contain clear information.
Example of a Strong Thesis Introduction
There is no need to discuss how to write a thesis introduction for a long time. It is better to look at a good example at least once, to catch the overall idea, and do your best to prepare the same quality beginning:
"Even though traditional media suffers from the rapid development of electronic technologies such as smartphones and the Internet, daily newspapers remain to be a reliable source of information these days. The main story of a newspaper is supposed to highlight the day's central events, arranging all other stories due to their relevance and significance.
However, today, the media is going one-on-one with attempts to deliver information not that readers should know, but the one that increases the company's production cost. Such an approach greatly influences the quality of information, leaving really important stories under-reported. Moreover, it argues on the primary objective of journalism.
For example, a daily newspaper includes an article discussing the long-aged problem with a flood on the last page instead of the first one. As a result, the readers will not probably devote enough time to this issue, as the banners and logos of marketing information dominate throughout the newspaper…"
FAQ on How to Write a Thesis Introduction
How Long Must Be a Thesis Introduction?
The length of the thesis introduction is decided on the whole thesis length. Usually, it is about 10% of the total word count.
What Makes a Thesis Introduction Interesting?
The best way to begin the introduction is to add a sentence that is both broad and interesting. It should act as a smooth transition to the argument. Also, in this way, you will manage to reach a wider audience. So, do your best to sound informative and still able to grab the attention of a target audience.
What Is the Secret of a Winning Thesis Introduction?
The key to the successful introduction is a proper setup for the overall paper. There are no common rules for all topics and disciplines. Still, such recommendations may help you:
Determine the readership
Grab the attention of the readers
Add a relevant background
Observe the central points and introduce the thesis statement
Where I Can Find Thesis Introduction Examples?
There are lots of examples of thesis introduction that you can pick up on online resources. Still, you should remember the peculiarities that every discipline and type of work has. It is better to consult specialists in case you have no experience in crafting the papers like this. It will help you avoid common mistakes and come up with unique content that is worth the best grade.
Summing-Up
Let's face the truth, writing a thesis introduction is not an easy task. It requires patience, skills, and knowledge to come up with a brilliant project. In simpler words, this paper summarizes all efforts that you have applied within the whole period of studying at an educational establishment.
A quality of a thesis impacts your future as well as the career in general. If you come up with a bad-quality paper, your efforts may go in vain. Of course, you can take into consideration all the above-mentioned tips and steps and try to impress the professor.
Still, if you are not sure that you can do it well, then it is better to approach a professional writing service. Hiring an expert will take you a few minutes, while you will save a lot of time and effort. Professional authors are aware of all academic requirements and professor's expectations, so you may be sure that they will deliver a fantastic paper that you will be proud of.