Why to Know How to Start an Essay?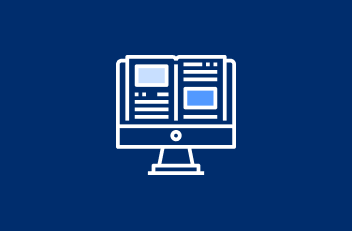 Does your teacher assign you an essay, but you look at a blank paper or screen and have no idea what to start with? Perhaps most students are familiar with such a situation. Still, it is crucial to know how to start an essay. Are you wondering why? The answer is evident. The first impression that you set on the target audience is decisive for the overall project. You need to do your best to engage the readers and make them keep reading your project. If you are stuck at the introductory stage and feel confused, this article will provide you with all the necessary information on starting an essay and succeed in the long run.
Top Engaging Strategies on How to Start an Essay
First of all, you should mind one thing on how to start an essay. There are no common winning rules for doing this. Along with the existence of four different types (persuasive, argumentative, expository, and descriptive), there are a few various strategies for beginning the paper. Anyway, it is important to remember that the introductory paragraph must hook the readers' attention and help them decide whether it is sensible to invest time and continue reading. Besides setting the tone and the mood, an introduction acts as a roadmap. As has been mentioned before, it is not easy to start an essay. However, there are a few engaging strategies that may help you.
How to Start an Essay With a Question?
It is one of the easiest ways to hook the readers that most authors use, especially inexperienced ones. In this case, the readers will be eager to keep reading and find out how the authors answer the initial question. Also, some individuals are eager to compare their own ideas with the writer. However, you should choose the question carefully, not to sound too predictive or too complicated. The question should be related to the topic and provoke some emotions.
For example, "Do you agree with the scientists that humans are causing temperature rise?"
How to Start an Essay With a Quote?
One of the best ways to grab the readers' attention is to use the quote of some well-known person or take it from a book or a movie. Luckily, free access to the Internet made it easier to find any quote and add it to the essay. It would be great to use the phrase that provokes a different feeling or the one that the readers may not agree with. As a result, they will be more likely to go on reading and follow your further ideas. Here you should be attentive and make sure that a chosen quote is relevant to your topic. Otherwise, the readers will feel confused and will not have an appropriate mood.
For example, "Whenever you feel like criticizing anyone,' he told me, 'just remember that all the people in this world haven't had the advantages that you've had.'"
How to Start an Essay With an Interesting Fact?
You can add some interesting facts to engage the readers and make them feel curious about the further development of the events. It can be some statistics, a joke, or a great story. Whatever you choose, make sure it may set a strong impact. This is your primary aim, so think about what may interest the target audience more and what is relevant for your topic. Check the added information to sound confident.
For example, "According to 2008 figures from the Pew Research Center, 97% of today's K-12 students spend many hours each week playing video games".
Efficient Tips on How to Start an Essay
The question "How to start an essay?" is diverse and many-sided. These few tips will help you achieve the desired outcome as soon as possible.
Hook the reader.
The first sentence really matters. It sets the tone, so you should think twice before adding any extra words. Nobody likes long, confusing statements; choose clear and gripping phrases. It should lead the person in your essay and make him/her curious. Go back to the mentioned above strategies and choose the one that you feel comfortable with. Think about what will make you interested personally, and do your best to intrigue the target audience as well. Avoid using information that you do not understand completely.
Provide background information
After finding and ending a suitable hook sentence, you should provide context so that the reader understands both topic and the argument. Basing on the subject, it may contain:
Social, geographical, or historical context
Debated outline that you address to
A review of related research/theories
Explanation of main terms
It is better to sound brief and do not go into details. You may do it later, so focus on the argument and add the information that is relevant to it. The space that is necessary for the background depends on the essay topic and its scope. Here the main rule is, a lot is not the best.
Present a thesis statement
It's high time to narrow down the focus and reveal exactly what you have planned to say. It is called a thesis statement. The purpose of this sentence or two sentences is to summarize the entire argument. Mind, it is a crucial section of the introduction. You shouldn't mention only the statement but provide both evidence and explanation. It is essential to express your position for debating or main topic points.
Map essay structure
This point is especially significant for long essays. While explaining to the readers what direction your argument will move in, you should stay brief and concise. It is a good idea to end the introductory part by mentioning what every part will cover.
Revise and correct
Most specialists recommend writing the body and conclusion and only then work on the introductory part. Make sure that a thesis statement properly reveals your ideas throughout the essay. If you notice some uncertainties, you should back and tweak a statement so that everything looks well. Once your beginning is ready, read it several times after having a rest. It would be great if there is someone who can read your paper and look at it from another angle. As a result, you will be able to improve weak points and present a top-quality paper.
What to Avoid When Starting an Essay?
Along with efficient tips on how to start an essay, there are a few things that you should avoid while crafting the paper. Here they are:
No dictionary definition. It is a big mistake to start the paper with a definition from the dictionary. It's evident that they are obvious and boring, so all your attempts to grab the readers' attention will put you a few steps back.
No broad introduction. Do not go into details and include generalized information. Set some limits and do not break them. It is better to have a brief beginning than make the readers confused and bored with long unnecessary text.
FAQ on How to Start an Essay
What is included in the introduction information?
An essay introduction is supposed to include a hook, background information, and a thesis statement.
What are common hooks?
The hook depends on the subject and type of essay. You can use any of these hooks to grab the readers' attention: statistics, question, quote, personal story, joke, or common misconceptions.
The Final Remarks
If a person is looking for a book to read, he/she will make the decision on whether it is worth attention from the first lines. Even if the book is exciting, but the first lines look boring instead of gripping, the person will likely skip this book. The same rule works for any type of essay. You should make the introduction brief, clear, catchy, and provoking interest. Of course, you may use all tricks and recommendations that you have found in this article. Still, it will take you some time until a chosen strategy will look fantastic and bring you the expected result.
Those students who appreciate their own time and reputation are recommended to pay their attention to a professional writing company. Experienced authors know everything on how to start an essay and make it appealing. Of course, you may look for some paper on the Internet, but the chances to meet the teacher's requirements and be unique are really low. With professional assistance, you can be confident about the essay's high quality on a necessary topic. Place an order, provide all requirements and extra details, and breathe with relief.