When To Consider Narrative Essay Topics?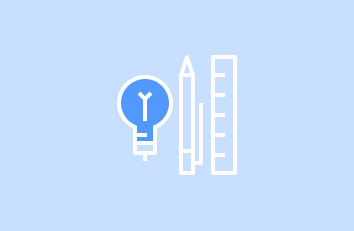 A narrative essay is similar to storytelling. In simple words, an author is expected to tell some story about a place, personal experience, person, or event from their own life. Like any other type of paper, a good narrative essay is impossible without an interesting topic. This is when you should consider narrative essay topics. Only after choosing the most suitable one will you create appealing content able to grab the readers' attention with the first lines.
How to Choose from Narrative Essay Topics?
It doesn't matter whether you study at a high school or a college, writing a narrative essay involves a few important steps that you are supposed to take to present a stunning work. Here they are:
Brainstorming. This is the first and the most important step. You need to arrange all your ideas and make a list of them. Look at each one carefully, conduct quick research to understand which topic allows you to collect enough information. The best idea is that which you feel comfortable with.
Planning. This step lets you understand the structure of the entire paper; how many paragraphs it will contain. Here you also may make points for further referring to them. Having a clear plan, you will not waste time during the writing process, as you will know what to start with, what goes next, and what should be mentioned in the end.
Proving the main point.  Every narrative essay has a central point, so you need to understand what point your paper has. You either tell a personal story or try to convince readers to share it. The viewpoint can be different, but the story you tell should be interesting in any case.
Storytelling. A narrative essay is full of storytelling. However, you should be careful with the voice. It is possible to tell a story via the writer's voice or a character's. Anyway, no shifts from one voice to another are not allowed.
Essay structure.  You will not be able to come up with an awesome narrative essay without a proper structure. It must include an introduction, body paragraphs, and conclusion. Usually, the number of paragraphs is three. However, you can extend it if you want to present the main idea better.
A Collection of Narrative Essay Topics
Now you know how to choose the topic for your narrative essay. Still, if you feel a lack of inspiration and are hesitating about what direction to go on, then look at the best collection of narrative essay topics.
Interesting Places
It is not necessary to talk only about places that you have been to. Your paper may also cover telling about the countries or cities you would like to see and its reasons. Look at a few ideas to help you with the writing process:
Eating your favorite dish in a pleasant restaurant on the seashore
The emotions after visiting the National Museum of American History
The impressions from the last visit to Paris in comparison to the first seeing "City of Love"
Describe your thoughts about the first flight to another country
Going to one of the best locations to see a favorite rock band
Favorite Activities
You may consider this to be similar to "hobbies"; however, it is a little bit different. The experts encourage sharing efficient recommendations rather than fake memories. When a person is talking about something he/she is passionate about, the text is getting more vivid and easy-to-read. Consider these ideas:
In case you have read the book that changed your point of view, would you recommend it to other people?
Do you have any songs that may cheer you up even on the worst days?
If you were the scriptwriter of "Twilight," what would you change in the second part?
Can you see any similarity between DC heroes and your favorite Marvel?
What kind of game would you release if you were the head of a development company?
Topics About Personality
Every individual, despite sex and age, has their own personality. It is a nice idea to express any side of yourself, choosing the angle like weaknesses, mood, characteristics, strengths, etc. Look at winning topics that may inspire you:
How good are you at self-control?
Personal superstitions that really matter
How can your life change in case you were brought up without parents beside you?
What assumptions do other people make about you?
Have you ever been a leader? Discuss this situation.
Gender and Sexuality
Any topic that is related to gender is considered sensitive, so you should be careful not to overdo it. Such paper must be presented in a neutral tone. You can look at this list to choose a good idea to discuss in your narrative essay:
How is it possible to deal with adult content found online?
Have you got any negative experiences with gender bias while studying at school?
Feminist movement: top principles and main purposes
How should sex be taught at school?
How is sexuality presented in the series "Game of Throne"?
Moments of Inspiration
Perhaps every person had the moment which inspired you. The sources of inspiration may be different: a beautiful landscape, field trip, moving story, film, classic book, etc. Despite which one works exactly for you, you can turn it into a great piece of writing. For example:
Even the most successful person failed lots of times before reaching the aim. Talk about somebody who inspires you to make one more attempt.
Share the situation when you felt that you could do better. What or who inspired you?
Did a book character inspire you to behave in a definite way?
Are there any movies that inspire you to change your point of view?
Talk about the cases when your close friend inspired you to try something new.  
Moral and Ethical Dilemmas
The world without law would be chaotic. Students like discussing difficult moral questions. For example, what to choose – doing the right thing or the legal one. If you choose some of these ideas, you will surely impress your target audience:
Talk about the situation when you acted illegally, but you felt it was the only right thing then.
How do you think the government must deal with homeless individuals?
Talk about the situation when you did something that weakened your morality.
Share your observation of a fearful act. Explain why you think it was fearful.
Share your attitude to the morals that are set by parents, teachers, government, and police. Can they be mistaken sometimes?
Fun Topics for Narrative Essay
If you want to create light, engaging content, then it is better to choose some fun topic. Even a serious situation may be turned into a relaxing idea that will appeal to the target audience. The overall project will be exciting and alive. Look at these ideas for some inspiration:
The situation when math saved your life
The moment when you almost died while doing something stupid
Terrible experience with boys or girls
The most unexpected way when you made a new friend
First experience with cigarettes/alcohol/ drugs. What can you say to the individual who has not such experience?
General Narrative Essay Topics
If you are still searching for a suitable topic for your narrative essay, then have a look at these great ideas:
Talk about the lesson that you learned through the mistakes
Improvement is impossible without challenges. Discuss
Talk about the scariest moment in your life
Self-criticism is difficult but efficient
Talk about your first visit to a flea market. Did you manage to get anything cool there?
Conclusion
A student must have a definite set of skills for writing a powerful narrative essay. It includes organizing and analyzing skills and the ability to proofread the text and improve it. With all mentioned above tips, you may make the writing process easier. A collection of narrative essay topics also can help you find a good dose of inspiration.
Still, if you are not sure that you can create a top-quality paper or simply do not have enough time for it, think about approaching a professional writing service. There you can easily place the order and enjoy the brilliant assistance of skillful authors. It is not necessary to waste time and effort to impress your teacher.
Professional writers will deliver a required project before a deadline. Place an order without any hesitations and do more important or interesting things for you while the writer is creating unique content from scratch.