What Is the FAFSA and What Possibilities It Offers to a Student?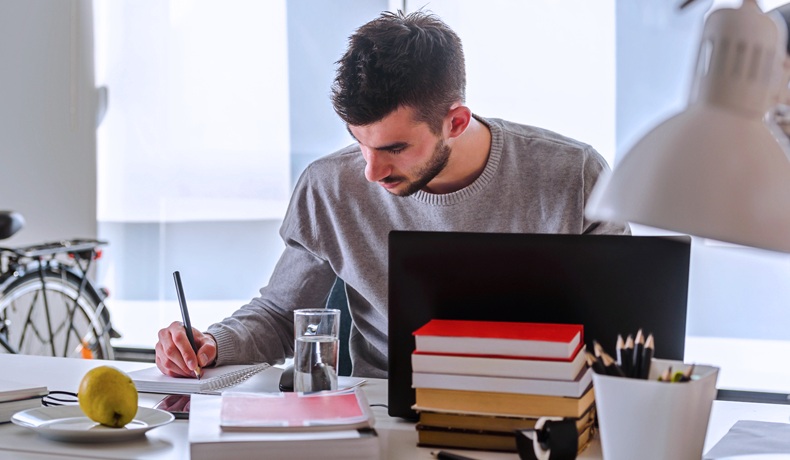 What exactly is the FAFSA? A certain percentage of students really think that it might probably be a bank loan. Yet still, the FAFSA is a Free Application for Federal Student Aid that is submitted in the US on a yearly basis by college students. This application being a part of the US Department of Education Programs makes it possible to decide whether or not a student is qualified to receive financial aid. Annually somewhat more than 20 million students submit the FAFSA and obtain more than 100 billion dollars in college scholarships grants and other financial products.
To apply for the FAFSA is a necessity if you really want to minimize educational costs. The cost of education rises, and occasionally even the federal aid is not sufficient to pay for the study. In such cases, students can participate in a work-study program that will permit them to pay part of their wages for education.
It's a pity that certain students disregard to submit the FAFSA and therefore lose their opportunity to get several thousand dollars of aid. To complete the application doesn't take much time and you can finish it in less than an hour. This article will help you with the process, its helpful tips will make filling for the FAFSA simpler and easier.
Are You Eligible to Submit an Application for Financial Aid?
Although almost any student in the USA can submit the FAFSA, there are certain requirements to be eligible for federal country-wide financial aid. First and foremost, you should be a US citizen (or legally reside in the US) and have an SSN (Social Security Number). There are more requirements, though:
Your academic progress should be at the very least satisfactory.
You should not be convicted of selling or keeping drugs.
You have a General Education Development Certificate (GED), a high-school diploma, or a proof that you have obtained education at home.
When Is the Best Time to File for Federal Student Aid?
You can submit the FAFSA from October 1 till June 30. It's not recommended to postpone filing till the last moment because you might miss out on several scholarships or loans. Besides, you should submit the application as early as you can because you could be requested to correct or add some information in the application. To know exact deadlines visit http://fafsa.ed.gov.
Do You Have to Pay Anything for Applying?
You don't have to spend anything at all to apply for the required student aid. Submitting for the FAFSA is completely free. If you are demanded to pay anything, that signifies that this company or internet site doesn't legitimately stand for Federal Student Aid department and is not eligible to take your application.
To file out for the FAFSA form, use only the official website http://fafsa.ed.gov. You can also use mobile apps for your Android or iOS.
What is an FSA ID, and why do you need it?
If you intend to apply for financial aid and would like to get a grant or a loan, you should register at http://fsaid.ed.gov and get your FSA ID. It is your username and a password. This combination will be used to sign your FAFSA form, contracts for loans and get access to useful information. One of your parents will also need an FSA ID to be able to sign your FAFSA. It's better if you register for your FSA ID before you complete the application form.
What Documents Do You Have to Gather to Apply for the FASFA?
The Federal Student Aid department will need your personal details and information about your financial issues. Also, if you are a dependent student, they will need the personal information of your parents and their financial situation. Note that you are considered dependent if you are less than 24, aren't married, don't support your own children, are financially dependent on your parents.
To file for the FAFSA you will need your social security and driver's license numbers, your parents' social security numbers (if you are dependent), your registration number of a non-citizen (if you are a non-citizen), your federal tax information for the last two years (and your parents' if you are dependent) and the details of your untaxed cash flow.
Start with Your Personal Information
For the next school year, the online application process becomes accessible on October 1. To meet the FAFSA due dates, we recommend you to fill it out as early as possible starting from October 1.
On http://fafsa.ed.gov, if it's your first application, click "START HERE." When you continue, bear in mind the following:
Your name and number should be the same as on your Social Security card. If you want to avoid getting a warning that your personal data does not match the records of the Social Security Administration (or your FSA ID account), follow this tip.
In case you are worried about submitting your personal details on the log-in page, select the Virtual keyboard option for more security.
If you want to make sure that the proper functioning of the application, see you're your browser's pop-up blocker doesn't block http://fafsa.ed.gov pop-ups.
When you filled out the FAFSA form last year and would just like to refresh it, select "LOG IN" on the home page of FAFSA, select "I am the student," enter your FSA ID and choose "FAFSA RENEWAL" once the choice has been offered. Please make sure to make the necessary changes if any details have changed.
In case you use the smartphone, application and are eligible for a renewal of the FAFSA, your details will be prefilled.
The processing of the FAFSA PDF may take longer than average due to the national emergency with coronavirus. To avoid delays in approval, we recommend filing your FAFSA form electronically.
Specify Colleges and Career Schools
You should specify one college at a minimum. The colleges that you mention will use your information from the FAFSA to decide on the type of aid you might receive. If you use the Federal School Code App, there you will find colleges that you would like to mention in your FAFSA form.
It doesn't matter how you list the colleges for federal student aid. Nevertheless, some states demand to list colleges in a particular sequence (for example, you may need to mention a state school first) to be eligible for state assistance. Check if the sequence in which you list colleges on your FAFSA form is required by your state.
At first, you are allowed to list up to 10 colleges, and it will be possible to add more later. The colleges you mention in the application will receive your FAFSA results electronically.
How to Fill Out the Fafsa Online: A Simple Instructionstart With Your Personal Information
It usually does not take more than an hour to complete the form online, and you can use this instruction to write everything correctly and fast:
Collect necessary data and documents (yours and your family social security numbers, information about incomes and assets, the list of the colleges you are applying to).
Create your unique FSA (Federal Student Aid) ID at https://fsaid.ed.gov. It will not take you more than 5-10 minutes, and this ID is valid throughout your college years. Your parents can also create their own FSA IDs.
Start filling in your details at https://fafsa.ed.gov.
Fill in the details about your parents, whether you currently live with them or not. Provide their names, address, etc.
Provide veracious information about your financials and the financials of your parents. The IRS Data Retrieval tool will help you to acquire it from tax records.
Re-read and double-check your application form several times, make sure you have made no mistakes.
If you think that everything is correct, sign the form electronically and submit it.
Now you can check the status of your application form and if it was processed. To do that login with your FSA ID at http://studentaid.gov and see the status:
Action required — you need to change or add something to the application. To find out what is it exactly, contact your institution.
Missing signatures — one or several necessary signatures are missing.
Processing — your application is being processed. It might usually take 3-5 days plus a business day to process it.
Processed successfully — no more actions are needed; the application is processed.
What Is a SAR and When Will I Get It?
A SAR is a Student Aid Report that you receive by email or by regular mail in several days after you complete the form. An Expected Family Contribution contained in the SAR shows if you qualify for any type of financial help. If you have provided true and valid information, there will be EFC in the top right corner of the SAR. When some data is missing or incorrect, there will be no EFC, but it will contain recommendations and advice on what and how to correct.
The report also includes a Data Release Number (the DRN). There may be cases when you let a college change some data in your form; on such occasions, and you should know your DRN.
If your SAR contains information that you've been chosen for verification, that means your college or school needs to make sure all your details are correct and asks to provide additional documents. In this case, you need to provide the required data by the deadline to qualify for financial help.
Check all its details of the report and see if all the details are actual and up to a point. As you need to apply for FAFSA every year to save the valuable time you might need to have a folder for the necessary information and documents (tax returns, SSN, etc.).
We Offer You Professional Help in Filling Out Your Application Form
It's significant to enter precise information for the form to be properly processed. In case your data is valid, many accessible financial possibilities could be open to you. Numerous conditions for getting financial help from the institution or state can be of significance. Basing on your financials and other information the final decision whether you qualify for financial support or not, is made. Your application form should include all the compulsory information that will be used to find out your financial details.
It is, in most cases, not too strenuous to fill out the application form if you understand the algorithm consisting of several steps that will guide you through the entire process. This article includes valuable advice and information about the documents and information you should have before you begin filling out your application form.
Even though almost all could seem evident and you could stick to our effective advice, sometimes young people still do not comprehend and start to search for qualified professional assistance. If this is the case and you need our assistance, feel free to contact us at any time. An experienced specialist is always glad to give you a helping hand. We have different payment options, and our prices are quite budget-friendly. If you need assistance with your FAFSA, don't think twice and contact us to place your order!