What Is a Letter of Intent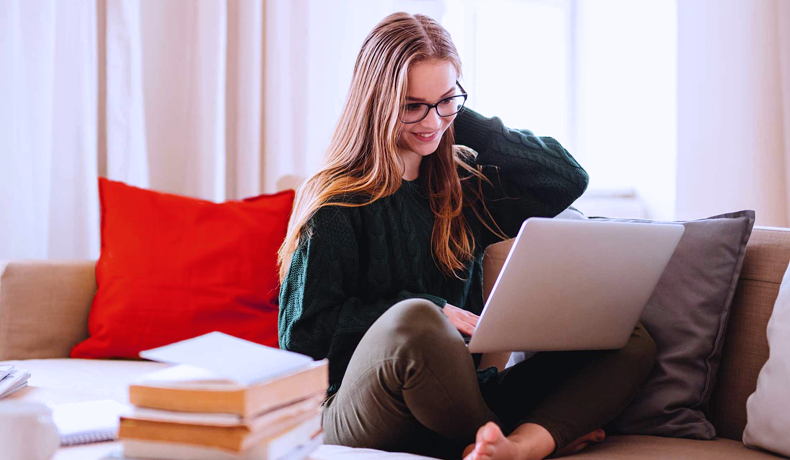 If you have a noteworthy company in mind that you prefer to work for, you could possibly want to write to them and offer your services even if they have no open positions at the moment. In such cases, you would predominantly send them a letter of intent along with a resume to stir their interest. A letter of intent (or a letter of interest) is a document that describes your intents on your possible work for their company or firm and demonstrates your most prominent qualities or peculiar skills, experience, and qualifications that might be of interest.
Applying for an open position, you send your resume and cover letter to the employer. When they have no open position in the company of your interest or the open position doesn't suit your qualifications, but you still would like to let them know about you, write them a letter of intent.
This document, though in some aspect, may seem familiar to a letter of credit, is not written only when you want to apply for a job opening. Writing with the intent of acquiring a job is only one of the occasions when you usually send a letter of intent. A cover letter is sent when you apply for a certain vacant position. A letter of intent is sent when you are interested in the organization for some reason and want to be a part of its team, but there may be no suitable vacancy right now. Due to the peculiarity of the situation, you should focus on the organization, its mission, values, goals, or corporate culture of team relationships and disclose your qualifications, skills, and personal traits that may be of use for them.
The Structure of a Typical Letter of Intent
Your contact information. Write personal details (email, contact number, address) at the top (in a physical document) or after your name and surname after the closing (in an email).
Professional greeting. It's essential to start the letter with a professional greeting to produce a favorable impression upon the reader. You cannot sound informal, so don't start it with «Hi» or something like that. As you are not sure of who the reader is and you are not addressing anyone in particular, the greeting should be more general than in a cover letter. «Dear…. Team» or «To whom it may concern» sounds polite and professional and will ideally fit the occasion. You might also find the name and address the person you want to contact. For example, «Dear Sam Brown» sounds appropriate.
The body. In this part, the difference between a letter of intent and a cover letter is especially obvious. When you write a cover letter, you perfectly know the requirements of the position and reveal why you fit it well. To write a letter of intent seems more difficult. In this case, you are not applying for a definite job opening. To demonstrate an interest in the company, knowledge of the main aspects of their work, and why you want to be a part of the team is your goal. You should also write about yourself in the most positive light and highlight your recent achievements, relevant experience, and specific skills that make you a worthy employee for any company. Don't forget to write a call to action (i.e., hint that you would be glad to come to an interview to further discuss what opportunities the company can offer).
Professional closing. If you finish with «Sincerely, » «Best regards, » or «Best wishes,» that is a classic example that sounds professional but friendly.
Top-Notch Tips to Write an Impressive Letter of Intent
Although there are no strict rules to write a great letter of intent, we offer several important tips that will stir interest in the reader and raise your chances of success.
The focus of the letter should be upon the company and your valuable skills, experience, and achievements. It's recommended to explain exactly what you like about them and which of your professional achievements might be of use for them. Never write negatively or critically about previous employers or your last job.
It's too early to write what salary you prefer or ask you're possible employer about it. You can discuss it later in case the interview is a success.
Read more about the company, its goals, mission, and understand the requirements to its employees. Mention only skills, experience, and qualifications that are relevant and are of interest to the employer. Define an approximate area of interest for the organization and tell what you can offer them.
If your acquaintances work for the company, mention them, but before that, inform them of your intent.
The language that you use is very important. Strong adjectives that describe professional qualities make speech distinct and concise. For example, «broad experience, » «strong writing skills, » «proficient translator, » etc. The paragraphs of your letter should be short, that will contribute to a better understanding and will keep the attention of the reader.
Make sure you have made no mistakes of any kind (spelling, grammar, stylistic). Before you send it, read and proofread it several times.
A Sample Letter of Intent
To whom it may concern,
My name is Alison Roberts. I've recently graduated from the School of Translation and Interpretation in Ottawa and have passed the certification examination successfully. That means I am a certified translator now and can go on doing what I like in life most – translating and interpreting.
I've come across your company's website recently and discovered that «Ustranslation» is a fast-growing translation company that uses modern technologies and approaches. I've studied machine translation and majored in computer-aided translation (CAT) and now can translate using several CAT-tools, such as Trados, Omega-T, MemQ.
French medical translation is one of my main specifications. I have been translating numerous articles, manuals, and other medical content for different clients but have always dreamed of working for a larger translation firm like yours to be a part of their corporate culture, to be able to improve my translation skills and use their technological methods and software. I admire professional translators for their difficult but highly-needed work and would like to become a part of your team someday.
I treat my work seriously and am striving for perfection. Though I don't know if there is a vacant position of a French translator at your company right now, I hope soon my qualifications and experience will come in handy. I possess advanced knowledge of French and impeccable writing skills. My experience allows me to work with several CAT-tools and provide high-quality medical translation and hopefully can contribute to the work of your company as a medical translator of the French language.
I am grateful for your time and attention and expect to hear from you when you have a suitable vacancy.
Sincerely,
Alison Roberts
Order Your Letter of Intent From Us and Raise Your Chances of Success!
If you are seeking for a job opportunity, it's of pivotal importance to demonstrate concern and engagement in your professional activity, highlight the best skills and experience that are relevant to the job. In many cases nowadays, possible employers evaluate a candidate by job application documents such as a resume or a cover letter. In some cases, employers may require a letter of intent. It means they are looking for a talented employee but probably are not sure yet what job position they can offer.
When you send documents to your probable employer, make sure they are impeccably written to produce the best impression. To write an impressive letter of intent, you should know how the company operates, its main strategies, mission, and team relationships. To explain clearly your intent of contacting this company is your goal. Additionally, it's significant to highlight your relevant professional achievements. Upon the whole, to write a successful letter of intent will demand a clear understanding of your goals, expressing thoughts in a concise and persuasive language and error-free
writing. It's not a problem for a proficient writer to write such a letter, but it can be a problem for you if there is no time or your writing skills leave much to be desired. If this is the case with you, contact our service, and one of our writers will write an impressive letter of intent or any other job application document in no time. Job applicants choose our service because we offer high quality at an affordable price. Don't hesitate and place an order today!