Excellent Descriptive Essay Topics Experts Recommend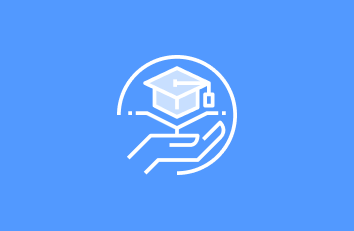 Descriptive essay is a common assignment type at any education level. It gives an author an opportunity to show creativity and play with the readers' imagination. No thorough research is necessary to complete this assignment type, as the key thing is your own experience and description of various events, things, or feelings.
The most common obstacle students challenge is picking the right topic for such an essay. Unless you are given the guidelines, the topic can be literally anything. Very often, the process is difficult and takes too much time. Despite the fact that the formation is basic, an author needs to have a high level of writing skills to complete it.
Are you stuck with selecting the most fitting topic for your descriptive essay? We offer a comprehensive list of topics in various fields and for diverse levels. Keep on reading to find a perfect one.
What Is a Descriptive Essay?
Before moving on to selecting the topic and composing itself, let's get acquainted with the central specifics of this assignment.
The first thing you need to keep in mind is that you don't need to perform any scientific research or take into account others' opinions. This focuses entirely on your own thoughts, ideas, and experience. You need to tell about things clearly, logically, and simply. The author needs to provide a unique and personalized description and draw the readers' attention. Many students confuse it with an easy description, but while composing a descriptive essay, you have to follow a certain structure and involve a thesis.
The Main Components of a Descriptive Essay
Now that we know what this assignment type is let's have a more detailed look at its key components. Talking about a format, this is common and consists of an opening, body sections, and summarizing. Before you start writing, you should choose a topic, the ideas for which are listed down below.
Introduction
In the opening part, you present your thesis statement and give a context on an entire essay topic. This part aims to attract attention. You should compose it plain and catchy. Remember to include a smooth transition from the general information to your thesis statement. The thesis statement that has one sentence is enough for such an assignment.
Body Paragraphs
3 body sections should back up your thesis statement and present evidence and strong arguments. This is the most challenging part, as the author should select the ideas thoroughly. Remember to put the strongest argument in the first paragraph.
Conclusion
The last part sums up all the information in an essay. It also restates and supports the thesis statement. Don't involve any innovative ideas in it.
If you have any questions about the writing process, here are the most useful pieces of advice. Consider them and enhance the quality of your writing.
Tips to Write an Awesome Descriptive Essay
A high-quality piece of writing requires much attention and creativity. Starting the writing process immediately is a common student mistake. If you make these steps, you will receive a great and well-organized piece faster.
Make a Draft
Authors often underestimate the importance of drafts. A draft is a version that resembles a final essay. Select the most suitable keywords and spread them in the paragraphs. Highlight the key arguments to include in the body of your essay. Look through the draft and cross out the insignificant points and elements.
Enrich Your Vocabulary
It is okay if your world list is limited by the essay topic. However, you can create a more impressive piece if you broaden it using dictionaries. This will make you sound more professional, and your essay will be more engaging. You may look for the words in online Oxford or Collins dictionaries.
Revise Your Final Version
You can check your essay for mistakes by reading it. There are also numerous automated grammar checking tools available online for free. They will be helpful if you missed something.
Edit
Editing is also a significant stage in writing, and you shouldn't omit it. Some students just skip it, and their pieces look less professional and structured. Put your paper aside for a few days, and then give it a fresh look. This way, you will be more objective and precise. Alternatively, you can use pieces of advice from other people like your friends or family. But be careful and don't overdo editing. Remember that it is about adjusting and improving several elements and not rewriting the whole essay.
40+ Ideas for a Descriptive Essay
Here are awesome topic ideas. Remember that these are only examples, and you can change them as you wish.
Descriptive Essay Topics for College Students
One day of a honeymoon
The day that influenced all my life
Education is the most important
The future of our planet
The type of parent I am going to be
My first friendship
The beauty of the ocean
My first day as a college student
How do I see the future of our planet
My perfect future job
An ideal date I had
How I discovered my hobbies
How I picked my future job
The best memory from school
The time I spent with my grandparents
My first car
Things I collect
My favorite toy from childhood
The letter I d write to me from a past
I wish I knew these things when I was 12
My morning and evening routine
The qualities of a good employee
My tips to stay concentrated while studying
The most embarrassing moment in my life
My biggest achievement in life
Topics for High School
The first day I moved to a new city/house/flat
One of my happiest days
My childhood pet
The best teacher I've ever had
A souvenir from a special place
The most unusual animal I've ever seen
Important reasons why children should have a pet
The advantages and disadvantages of doing sports
My favorite holiday
Easter/Christmas/Thanksgiving traditions in my family
The moment that changed my life
The weirdest dream I've ever had
6 Qualities of a good friend
My way from home to school
The most delicious food I've ever eaten
The most treasured thing in my family
Why should people love and take care of animals
My favorite song
The time when I met somebody famous
Good Topics
A thing that means a lot to me
My favorite everyday outfit
Someone I am grateful
My first childhood memory
The most unexpected situation in my life
My best birthday party
One of my favorite spots in my hometown
The most beautiful place I've ever been to
The best adventure with my friends
Events that positively influenced my personal development
The first performance I attended
My perfect summer days
The best winter holidays I've ever had
An unusual talent I have
My favorite school subject and why
The pace where I would like to spend my summer holidays
Top 5 cities I want to visit
Things I use a smartphone for
The time I stayed at a friend's house
The most extraordinary person I've ever met
My preferred food when I was a child
My ideal place in my house
To Sum Up
Those are the best ideas for descriptive essay subjects. Pick the one you are engaged in, and the writing process will be faster and more engaging. We hope you picked something from the list above.
Get a Unique Custom-Made Assignment Right Now
Confused with your descriptive essay assignment? We can handle it. We offer custom writing services for any level at a good price. We hire only skilled writers who are going to tailor the assignment according to all your requirements. All pieces we deliver are checked by plagiarism and grammar checking tools. We guarantee to deliver unique, custom assignments within the scheduled time. Place an order on our website and don't worry about an upcoming deadline.