Dissertation & Thesis Academic Papers Features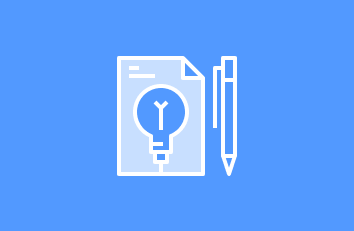 What are the typical features that make a thesis different from a dissertation? If you plan to get a Master's degree or doctoral one, then you should be aware of the main differences and similarities of both dissertation and thesis. If you want to get these degrees, you must finish your coursework by doing important project work, research, and readings. Apart from that, you are supposed to complete either a thesis or a dissertation. However, most people confuse these two terms. Nevertheless, there are specific differences and similarities between these two terms we are going to discuss here.
The thesis and dissertation are both academic essays that concentrate primarily on the student's field of study. Both essays concentrate on specific research, exploring a particular topic in depth. The thesis is the necessary academic research essay that is required to get a Master's degree. You should conduct a lot of research to complete this thesis essay. The dissertation is one more necessary assessment form that is required to get a doctoral degree. Both essay's objective is to bring the theories out, practical implications, and concepts while being a graduate student. It might be either a Master's or a doctoral degree.
What Is the Definition of the Thesis?
This is a necessary academic research essay that is supposed to be written to get a Master's degree. To complete a thesis essay, you should conduct a lot of research. However, your research must be a unique one.
What Is the Definition of the Dissertation?
To get a doctoral degree, you should write a dissertation. In this type of essay, you are supposed to synthesize the data you collect. You might also add your own ideas here.
What Are the Main Similarities Between Thesis and Dissertation?
Both dissertations and theses are essays that must be written by graduate students. As long as they are quite extensive essays, you will be provided with a huge window of time to complete the assigned type of essay. It must be done due to the last year of study end. If you want to get the degree, you should receive a passing grade. Fortunately, it is not a group project. However, you still have to get some assistance from peers and advisers. It might be very attainable to pass your dissertation or thesis because many people should assist you. If you fail, you might be able to resubmit it by many schools once you apply more effort and do more work, meeting all requirements.
Both dissertation and thesis require specific guidelines to complete. This is why instructors or advisors are assigned to give students assistance throughout the whole writing process. So, dissertation and thesis are a must for all students to graduate. Thanks to the efforts and mentorship, most students get good grades. Both thesis and dissertation feature the same structure (intro, literary review, main body of the essay, conclusion, bibliography, and appendix).
Once the dissertation or the thesis is completed, it is necessary for all students to present it. In some universities, the students are required to present it orally. It is called the thesis defense or dissertation defense. During this, the students are supposed to defend and present their project in front of experts, mentors, and professors. They might ask various questions that a student is supposed to answer during the defense or in a project. In the aftermath, the professors should evaluate and grade the project.
What Are the Basic Dissertation and Thesis Differences?
One of the main differences between a dissertation and a thesis is the time when they must be completed. The thesis is such a project that should mark the master's program's end. However, the dissertation should occur during the doctoral study. As well, they differ in their target. The thesis must be a research compilation, proving that you are knowledgeable about the data you have learned when having the graduate program. The dissertation is the main chance while having a doctorate program to add new practices, theories, and knowledge to your field. The main idea is to create a completely new concept, defend and develop it.
What Are the Structural Differences Between a Dissertation and a Thesis?
The master's thesis is such a type of research essay that you might know from undergrad. You are supposed to research the topic, analyze, and comment upon the data you have collected and how it is related to the specific subject matter at hand. The thesis's main idea is to depict your ability to think critically about the specific topic and discuss the data knowledgeably in-depth. Besides, with the thesis, you usually take this possibility to expand the subject upon which is the most relevant to the area you want to professionally pursue. If it comes to a dissertation, you should use the research of others being a guide in generating and proving your original concept, theory, or hypothesis. The vast majority of the data in the dissertation is supposed to be attributed to you.
Moreover, there is a difference between the two major works' lengths. The master's thesis must be more than one hundred pages in length. Nevertheless, the doctoral dissertation must be much longer as long as you must add a great deal of research and background data. The dissertation is such a complicated work. It should be two or even three times bigger than a thesis in length. You will be guided by a faculty member who is your dissertation adviser. This person will direct you correctly, help in locating resources, and make sure the proposal is well-done. Every program and school features its own guidelines for the dissertation and thesis's things and the ideal structure to be present.
Dissertation vs. Thesis: Europe
The unique distinction between a dissertation and a thesis has been retained largely if it comes to Europe. The doctoral thesis is a concentrated piece of unique research that is conducted to get a Ph.D. The dissertation is the post-graduate investigation project part. Nevertheless, the thesis changed since unique research needs a lot of background investigation. Therefore, the thesis should contain extensive references and citations to previous work, though the concentration remains on the unique work coming out of it.
Dissertation vs. Thesis: USA
In the USA, the thesis definition is supposed to be the opposite of the one in Europe. As long as the thesis is much shorter compared to the dissertation, it means the preliminary degree you might get on your way to a doctorate. Now, you should write the thesis to get a Master's degree. The Master's candidate should take advanced coursework and gain hands-on experience in an investigation project if it comes to scientific circles. However, they should not direct this project to the similar or same extent they might be doing in the doctoral program. The Master's project welcomes and expects the students' ideas. However, the concentration should be on obtaining technical expertise but not doing a unique investigation. If it comes to engineering students, they should commonly obtain Master's degrees and rarely get a Ph.Ds. For instance, if it is a Chemistry student, you should do the opposite. So you will not need to get a Master's degree on your way to a doctorate.
The Bottom Line
No matter when and where you get your doctoral or Master's degree, you will be supposed to complete the dissertation or thesis. One of the main differences between a dissertation and a thesis is the specific level you should complete. The dissertation is supposed for a doctoral degree, while the thesis is for a Master's degree. You should not be confused by the prospect of writing a lot and conducting a lot of research. Everything is achievable as long as you have the right time management skills.
How to Get Professional Help?
You might have glanced over the samples of a dissertation or a thesis and get quite overwhelmed with them. It might be difficult for you to figure out the main differences and similarities between them by yourself. However, there is a way out for you if you are just like one of such students.
Also, composing such a paper type as a thesis or a dissertation might be rather tough. You are supposed to have enough writing skills—knowledge of English and skills in time management to succeed. Also, you should have enough patience and a lot of practice in your hood.
It is such hard work to create a masterpiece in your thesis and dissertation, but if you lack the skills mentioned above, it might be such a nightmare for you.
To succeed in composing your dissertation or thesis, we offer you to use our thesis and dissertation writing services. With us, you will get an awesome thesis or dissertation paper on time. We guarantee it would be unique and of premium quality.
Just contact us now to get your masterpiece ASAP!