Discover What Research Paper Conclusion is and its Purpose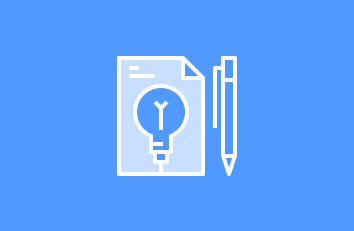 Most students of high schools and colleges already know that every paper that they must craft during their study has a definite structure. The research paper conclusion is one of them. It is recommended to start thinking about the ideas you will add in it, simultaneously with crafting the introduction and the main body. The concluding part has its peculiarities and aims. You need to learn more about them if you want to develop astonishing content and impress your teacher.
A conclusion is the last part of a research paper that must reveal the whole document's main points in a few simple and short sentences. Authors who manage to reflect the central ideas properly will easily make their paper stand out. Some students do not take this part of the paper too seriously as they think it's so easy to summarize all the content and create a nice conclusion.
In fact, things are different. You need to restate the central argument, mention its strengths, and remind the main evidence. The main challenge here is to avoid being repetitive. If you feel you lack the expertise and search for some helpful tips, then go on reading and find out how to write a brilliant research paper conclusion that will become an excellent end of your project.
Tips on Crafting Research Paper Conclusion
The research paper conclusion must summarize the stated content while being not dry. The concluding part has several main elements that you can successfully develop if you apply efficient tactics. The following tips will prevent you from making mistakes while crafting a research paper conclusion and successfully presenting ideas.
Write a Basic Conclusion
First of all, you need to restate your topic and do it properly. As a result, readers will understand why it is important. Do not spend too much time restating your theme. As a rule, one sentence is more than enough to draw the attention of the readers:
"COVID-19 is a widespread infectious disease that harmed a lot of people all over the world in 2020"
Also, you need to restate a thesis. A rephrased statement must not be similar to that one that you included in the introduction. Re-wording is a nice way to succeed. For instance:
"Due to a quick spread of COVID-19 around the world, scientists and medical professionals are seeking the ways for effective treatment of the disease".
It's evident that you need to remind all readers of the central ideas of the entire paper. For this, return to the topic sentence of every main paragraph and restate each point. Be attentive and do not repeat the earlier mentioned details. If new data is crucial for the research paper, then add it accurately without any hesitation. For example:
"COVID-19 is a widespread infectious disease that harmed a lot of people all over the world in 2020. Due to a quick spread of COVID-19 around the world, scientists and medical professionals are seeking ways for effective treatment of the disease. In developing countries, the pace of spreading the disease is incredibly high because of poor sanitation, crowded conditions, and the absence of experienced medical professionals. Now the World Health Organization initiates the delivering tests for testing COVID-19 to the countries that lack diagnostic tools."
If you feel like not revealing all the important points in the main body, the research paper conclusion is your last chance to do it. Add the extra point to this part and note that there is no necessity to include them in the main content. Be precise and do not go into details. It is recommended to fully explain all the important points in the main body since the concluding part must summarize but not explain.
If you think that your topic requires further investigation, you can state it to the readers, but remember a few nuances:
Not all conclusions require a call for action;
If you use this approach, make sure you address the scientific or public need;
A call-for-action may go hand in hand with such lines as "Despite common efforts to find the vaccine for COVID-19 and develop a new medicine, more research is required".
Finally, do your best to answer the "so what" question. It will help the readers realize that the discussed issue really matters, and its importance is obvious.
Make Your Conclusion Effective
After crafting a general conclusion, you need to make it effective. These rules will help you do it properly:
Keep to basic data. The most common conclusion is similar to the introduction. It means that you need to synthesize rather than summarize the data. Avoid dry repeating already mentioned details and try to rephrase them while preserving the idea. Do your best to make the entire content look complete instead of resembling a list of random ideas.
Connect all parts. Make sure that all parts of your content are logically connected, especially the introduction and the conclusion. You can ask some questions in the introduction and then restate in the concluding part and give the answer. Or you can share some jokes with further its ending in the research paper conclusion. Finally, consider adding the same images and concepts both at the beginning and at the end of your content.
End with logic. In case your paper includes several sides of the same issue, you need to use the conclusion as an opportunity to share a logical opinion organized by the evidence. You may go back to the previous data but do not include too many details; otherwise, your conclusion will be overwhelmed. Rephrase the primary hypothesis and say whether you still believe it or your research makes you hesitate. Add that the most suitable answer may still exist; hence the topic needs further investigation.
Place a question. Think about asking the readers to form their conclusion instead of heading them to yours. Of course, this recommendation will not suit all types of research papers, so you need to be accurate. This may be the same question that you used in the very beginning but in another form. Make sure that readers can answer your question with the help of the presented evidence.
Make a suggestion. If you decide to place a call to action, you can add a few recommendations on how to achieve this aim. For instance, you may offer the readers to donate to the World Health Organization that is working on effective methods to cope with COVID-19.
Avoid Common Mistakes
There are a few things that may not only spoil the quality of your research paper conclusion but the overall impression of the entire paper. Learn the common mistakes that most students do, and do your best to avoid them in your project:
do not start a research paper conclusion with such phrases as "in summary," "in conclusion," etc. This is evident and doesn't actually sound natural;
do not try to change the tone. In other words, if the entire paper was written academically, do not make the conclusion more emotional or even personal;
make sure that a thesis statement is included both in the introduction and conclusion so that the readers can follow the paper logically;
do not go into extra details or explanations. Remember that the main purpose of any research paper conclusion is to summarize the information that has been discussed before;
don't apologize. Avoid adding such phrases as "I don't know for sure" and similar expressions. First of all, you should be confident about all things that you state in your paper. Next, "I-phrases" are not allowed to be used in academic papers, as they make the content sound informal.
How to Succeed with Research Paper Conclusion
Crafting a research paper conclusion as any other part of an academic assignment is a rather challenging task that not everybody can cope with. If you do not want to waste time on numerous efforts and risk your reputation in the long run, then you need to look for some alternative.
A professional writing service is an excellent opportunity to save time and make sure that your content will bring you A+. The process of ordering a custom research paper conclusion is simple and quick. After placing an order, you can do other things that are more interesting for you and do not distract the content creation.
Experienced authors will do everything instead of you and guarantee an awesome result. The document's final version will be delivered strictly on time, crafted with considering all mentioned above tips, free of any possible mistakes or plagiarism issues. Entrust your research paper conclusion to the professional authors and breathe with relief.