Nursing Paper Writing Guide for Students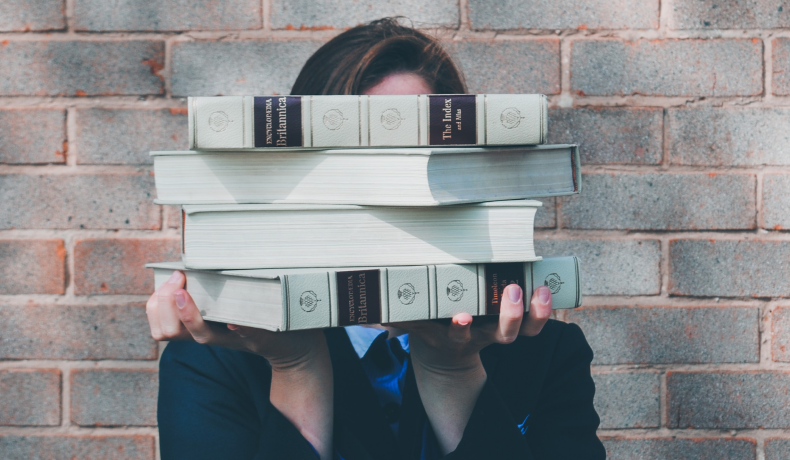 Nursing papers are dedicated to the studies of certain issues that nurses may face during their practice or those related to it. This type of writing is always challenging, as topics may vary significantly, and they are always field-specific. However, this assignment will help you to handle real-life situations in the future.
This writing assessment reflects the knowledge and skills a future nurse has at the moment of writing. So, first of all, having the required knowledge is very important for these papers. As any other kind of medical profession, nursing requires special attention to details, clarity, and accuracy.
Your future papers will definitely reflect your knowledge or its deficiency. So, it is better to take care of your background constantly. However, additionally, you still have to develop many skills and competencies. They will also be reflected in the results of your writing. Anyway, there are certain approaches to gaining these skills and writing effectively.
Writing Tips and Process
General recommendations
First of all, it is better to focus on the most important tips for drafting nursing papers, regardless of their topics. Here they are:
if you can choose your topic – do this based on your knowledge in which you are confident or can gain such in the short-term perspective;
be specific to your topic;
develop an individual approach for writing your paper;
focus on the proper collection of data – choose only relevant and accurate;
combine theory and practice in your paper;
present the results of your research to show your expertise or a clear understanding of your topic;
customize your paper according to the requirements you have, including formatting;
develop all your arguments logically;
your analysis should be evident-based if such evidence exists.
At this point, it is better to emphasize at once another very important tip – how to overcome your "writer's block". To avoid or overcome it, especially when writing about any serious disease, try to separate yourself mentally from your reflections. Consider this case study as your training to make yourself better prepared for the real-life situation.
Few words about your style
Your nursing paper should make your reader sure about your awareness of the topic. To reach this, formulate each statement explicitly without excessive details and ambiguities. The paper should be simple, clear, and straightforward.
Write your paper in a professional manner. Use only sufficient terms your target audience can be aware of. This type of writing work should be neutral in tone. So, exclude with no hesitations any emotional messages or restate them in a more professional manner.
Step-by-step guide for writing
When preparing your papers, you may pass the next approximate stages:
1. Conduct your case study – review all symptoms, evidence, and details of any given case thoroughly.
2. Provide your research using relevant resources:
books and manuals where you can find the general characteristics of your subject;
glossaries to choose the most appropriate terms;
online articles can give you information about the recent trends and new approaches concerning your subject;
examples you may use to illustrate your findings.
3. Choose professional methodologies to make appropriate conclusions after the analysis of your input data.
4. Search for similar papers to make a comparison, if possible.
5. List your assumptions for this case.
6. Develop your final opinions concerning the analyzed case.
7. Make your outline to use during the subsequent writing.
8. Prepare your first draft without paying too much attention to word limits or requirements – at this stage, you need to express all your considerations freely.
9. Organize your draft by making its structure better, consolidating similar thoughts, and removing excessive details.
10. Check your grammar and punctuation.
11. Set aside your draft for some time and return afterward to revise in these ways:
digital review – your computer can help to fix the mistakes;
paper review – print it and highlight any controversial moments it is better to restate;
audible review – read your nursing paper aloud to hear how it will sound for your future readers;
12. Share your draft with colleagues to receive some feedback you can rely on.
13. Amend your paper, if necessary.
14. Make your plagiarism checks using various online services. 
Structure of your paper
Structuring your paper properly is essential not only in the course of this assignment but also during your further practice. Make sure you see this structure clearly in your mind first, at least, as a list of ideas. Otherwise, feel free to make notes and a scheme to create such a structure.
In any case, your nursing paper will include its introduction, the main body, and its conclusion. Variations regarding the structure can be only for the main body of your paper. The only topic will determine its final structure.
All parts of your paper can be characterized this way:
1. The introduction contains your thesis statement. You may add here one sentence with evidence (like statistics information) to emphasize the problem itself. The main purpose of your introduction is to provide your readers with a clear understanding of what they will explore in this paper.
2. The main body of your paper should contain derived statements that explain the main one. In this part, you will also present the results of your research. You may choose how to do this depending on your topic:
make a separate part, usually at the beginning of the main body. Here you can provide the description of your research, methodologies, input data;
alternatively, you may support each statement separately with the results of your research.
Explain each point of view accurately. Your reader should understand why you have made exactly this conclusion. And make sure you transfer smoothly between your statements.
You may devote a separate section to your suggestions on how to make any improvements, if possible, or simply resolve the existing problem.
3. The conclusion of your nursing paper should restate your principal statement as proven and supported by the results of your research. Based on such, you may also indicate again briefly your proposals for improving the existing state of things.
Outline example
In this part, you may find a sample of your possible outline. It can help you to form similar outlines on your own.
OUTLINE
PROCESS-CENTERED AND PERSON-CENTERED APPROACHES
IN NURSING
1.Introduction.
Briefly state the existence of two main approaches in nursing. Express, in this part of your paper, your attitude – what approach you consider as more eligible.
2. Body.
This partwill include your main considerations and arguments concerning each approach with the special emphasis on the selected one. Shortly describe them, particularly:
advantages and disadvantages;
circumstances when to apply;
provide examples when this approach was effective.
Afterward, state your arguments in favor of the chosen approach and support each one with the evidence (like statistics, case studies). Each argument should be addressed in the following way:
state argument;
briefly explain it relying on the premises of your argument;
support with relevant evidence.
Address counterarguments in a similar manner:
state any possible counterargument;
pay attention to its weak points;
explain why it is better to avoid such an approach;
provide examples supporting your point of view.
Conclusion. Summarize here your findings that can reaffirm your initial statement and briefly list all advantages of the chosen approach. In the end, your reader should be convinced that this approach is really correct.
Topics for Your Practice
A simple description of approaches and techniques for writing nursing papers will be incomplete without a list of topics to practice. The best way is to write short essays and gradually develop all the required skills.
Feel confident to expand your writing experiences with these suggested topics for nursing essays:
Topics concerning the nursing practice itself
Basics of nursing management
Recommendations for filling nursing documents
Making a comfortable work environment for nurses
Process-centered and person-centered approaches in nursing
Response time essentials
Assisting doctors effectively
Drafting a good clinical decision
Nursing wages
Tips for doing when reaching your fatigue point
Ways to prevent nursing burnout
Advanced nursing practice essentials
Changes in nursing during the last 10 years
Strategies to enhance nursing
State support for nursing
Topics regarding competencies of nurses
Learning approaches for nurses
Basics of case studies
Tips for medical data analysis
Memorizing techniques for nurses
Ways to keep and improve cognitive skills
Self-organization for nurses
Time management basics for nurses
Leadership in nursing
Basics of writing for nurses
Ethical sides of nursing
Situations for taking decisions on your own and limits for that
Role of emotional intelligence in nursing
Statistics analysis for nurses
Topics on the medical treatment conducted by nurses
Conduction of basic nursing procedures
Ways for the maintenance of homeostasis
Roles of nurses for diseases prevention
Nursing assistance for health improvement
Specifics of homecare nursing
Challenges for nurses during operations
Precaution measures for infection control after surgery
Treatment of diabetic patients
Nursing care for new babies
Treatment of dementia and similar mental diseases
Tips for dealing with the side effects of the medicine
Nursing assistance in the course of chemotherapy
Specifics of oncology nursing
Private opinion about euthanasia
Death and life issues in the course of nursing
Topics on communication
Main types of communicative techniques for nurses
Basics of effective patient-nurse relations
Effective doctor-nurse interaction
Interpersonal communication with other medical personnel
Dealing with negative and painful emotions of patients
Behavior and effective communication during emergency situations
Ways of dealing with children in the course of their medical treatment
Specifics of communication with adults in the course of their medical treatment
Effective communication strategies with tough patients
Communication with a patient that is going to die
When it is appropriate to refuse from communication with patients
Final Words
Writing nursing papers can help you to check your knowledge and proficiency. This is a good approach for developing analytical, writing, and personal skills you can apply in the course of your future practice. Start your work confidently and treat this essay writing like your real case to handle.