IEEE Citation Format – What You Should Know About It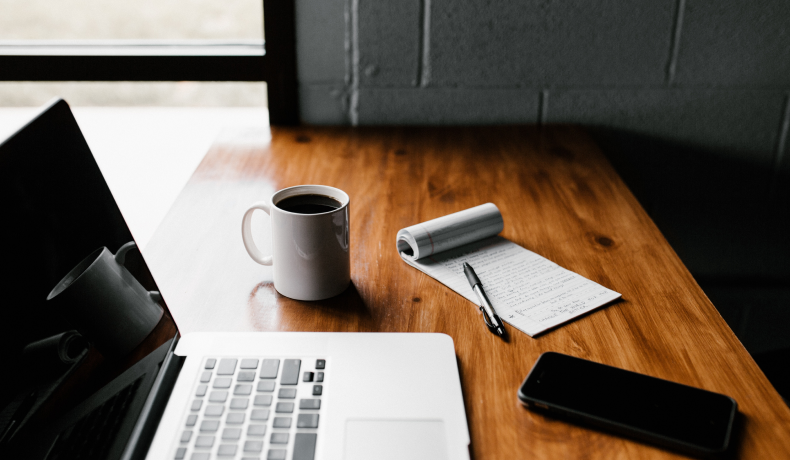 Any academic assignment, especially during college or university years, should be formatted according to a particular style. This style concerns how to form the title and reference pages, and of course how to include citations to the text.
Depending on the educational establishment, faculty, and even tutor's preferences, students may face up to ten different formatting styles. If you study computer science, learning how to use the IEEE format is a must.
The Institute for Electrical & Electronics Engineers is an organization, which supports multiple IT and engineering fields. With time it has established guidelines to allow students and other area experts to organize their papers in a particular way.
The IEEE format consists of two parts:
In-text citations: direct and indirect;
References.
In-text citations are brief quotations from the sources, and they go in square brackets. Remember that every citation number should be complemented by a full citation that is listed in the Works Cited (also called the References in other formatting styles). This list has a numerical order.
Today we will tell you how to use the IEEE formatting style and will give all the necessary recommendations. And if you still have questions left, just read the Examples section attentively and apply it to your own source. It doesn't matter whether you are a sophomore or a young expert that is involved in Computer Science: these guidelines will be extremely useful and will significantly simplify your life.
Those who don't want to wait and want to be sure that their assignment is formatted according to the IEEE rules can contact us immediately. The Mcessay.com team will gladly help you with formatting or even writing the paper from scratch.
Why Is IEEE Citation Format so Important?
Many students don't understand why it is so important to cite sources properly. They even think that it is a waste of time and neglect the tutor's requirements. However, they are rather surprised when getting a much lower grade than expected. You can't expect a high grade if the IEEE citation format wasn't followed carefully.
So why following the IEEE citation rules is important?
Formatting has a big share in the final grade: around 10-15%. Just imagine, you've worked two semesters on the paper but decided not to format it: your grade will be much lower!
Incorrect references equal plagiarism, and you may get yourself into trouble even unintentionally;
The absence of formatting may show the tutor that your work is not original, and you have simply copied and pasted someone else's ideas. You may be asked to rewrite the paper anew!
The availability of all the references may help others to dive into the topic and to conduct their own research on the subject. Isn't it a great way to contribute to global education without many efforts?
There is even a plagiarism definition on the IEEE website. They say that plagiarism is the usage of someone else's ideas, thoughts, findings, and words without indicating who the original author is. Plagiarism is a big problem and involves severe legal and ethical outcomes for those who fail to reference all the sources correctly.
Imagine that someone is using your words without indicating the sources. What do you feel? It's necessary to respect each other and to contribute to the general education and enlightening.
Useful Tips on Using IEEE Citation Format
Each entry has its own IEEE citation in the essay or any other paper. That is why it's important to understand the differences between direct and indirect citations. The direct citation uses the original phrase, while the indirect one – paraphrases what the writer said.
Each time you add a citation, you should include a number in square brackets to let the readers find a full reference at the end of the paper. The Reference list goes as a separate page of your research.
The IEEE citation format reference should contain full information to help readers find out additional details on the topic:
Surname and initials of the author;
Full work's title;
Publication place;
Publication date;
Other details including number of the page, volume, and issue;
Every reference should start with a corresponding number.
However, the IEEE in-text entry may not contain the writer's name, pages that are quoted, or publication date. You may indicate the source by using the number in brackets and then find the full quote at the end of the paper, in the Reference List.
Include in-text citations when you need to support the argument inside the body paragraphs. But the citation should come before punctuation and before the brackets are open.
You need to number every source to let readers check each entry and get familiar with the topic deeper. After mentioning the source for the first time, use this number every time you need to cite the quote in the text. In case you need to cite several sources simultaneously, provide every number independently and in brackets, separating them with commas like this: [3], [5], or [3] -[5].
IEEE Citation Formatted Reference Page
When applying the IEEE formatting style, a page with used sources is called the Reference List or Reference Page. It is situated at the end of the assignment. The goal of this page is to provide full citations for each source that you have used for the in-text citations.
Students should add the entries in a numerical order starting with the first without forgetting to add the number in brackets at the start of each reference.
Here are the IEEE requirements concerning the formatting of the reference page:
This list should be titled References and centered or alight left on top of the page;
Use a hanging indent for each reference, and don't forget to indicate numbers in brackets at the beginning of the entry. It indicates the order of every reference;
Writer's name should be indicated as follows: James Adam Smith will be cited as J.A. Smith;
Sources title, whether it is a book, magazine, article, or website should go in quotation marks;
Work's title should be italicized.
However, you should check the IEEE manual every time before applying the style because they regularly update it. On the official website, you'll find plenty of useful information, including the ways to use punctuation, abbreviations, capitalization, footnotes, numbers, section headings, biographies, and much more.
However, there are three rules, which remain unchanged no matter how often the IEEE style editions appear:
Data, graphics, findings, and tables;
Adding a reference to the source of origin;
Direct quotations.
IEEE Citation Format Example
Now, when you know what the IEEE citation format is and how to apply it to your sources, we want to introduce you to examples of using this style. Save them on your computer and use any time the IEEE format is required.
Printed sources
[number in text] Author. Title. Location: Publisher, year, pp.
Reference entry: [1] A.-M. Kim * Systems and Networks*. Colorado, CA: Printpress, 2008, pp. 120-145
[number in text] Author and author. Title. Location: Publisher, year, pp.
Reference entry: [2] H.F. Williams and M.S. Sullen. Information Technology and Business. New York: Eastern Learning, 2011, pp. 34-37.
[number in text] Title. Location: Publisher, year, pp.
Reference entry: [3] The Dictionary of Programming, 4th ed. Boxford: Boxford Press, 2009, pp. 56-57.
[number in text] Author. "Title." Journal title, vol., pp, date.
Reference entry: [4] M. Rodrigues. "Infrared light." The Journal of Science, vol. 24, pp. 45-67, Dec. 2010.
[number in text] Author. "Title", Newspaper title, pp, date.
Reference entry: [5] A. Smith. "The fight for ecology", The New Yorker. p.3,
Aug.14, 2018
Electronic sources
[number in text] Author. (year, month and day). Title (edition). [Medium type]. Vol. Available: http:// URL [date of access].
Reference entry: [6] D. Medium. (2017, April 2). Art and Technologies. (1st edition). [online]. 37(2). Available: http:// URL [August 12, 2019].
IEEE Citation of the website
[number in text] Website. "Title." Internet: full URL, update date, [date of access].
Reference entry: [7] Design.com "How to build your own house." Available: http:// URL, March 10, 2018. [Accessed: October 29, 2019].
Confused with IEEE Citation Format? Contact Us!
Unfortunately, students are not taught how to apply various formatting styles even though it would be a rather useful high school subject. Thousands of students would forget about stress, days of research, and analysis.
Luckily, there is a simple way to get help: contact Mcessay.com. Unlike other writing services, we know how the IEEE citation format looks like and have applied it to thousands of works. Our experts know all of its guidelines and requirements, so your paper will always be smooth and correctly organized.
But apart from formatting, editing, and proofreading services, we are happy to offer you writing from scratch. Place an order, and we will deliver an original paper within the required deadline. Our writing service has low fees, outstanding quality, professional writers, and lots of other benefits.
Contact us immediately and save lots of time and nerves on writing or formatting a paper. We are here to make your life simpler!