Why to Use Free Essay Writer Programs?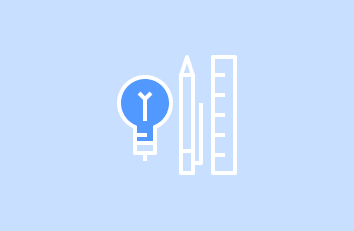 Writing an academic assignment is always associated with effort, time, skills, and worries about missing the deadline. Despite whether you have fun while crafting an essay, or you hate it, there is no way out, as all students are expected to prepare lots of papers in different disciplines within the period of their study.
It is possible to highlight such main features of the writing as order, logic, and organization. Do not worry if you have problems with any of them. It is the 21st century outside, and you are encouraged to take advantage of the advanced opportunities that modern technologies come with. There are lots of different applications that aim to help you with the writing process. Once you pick up any free essay writer programs, you will see how enjoyable this activity can be. These apps are supposed to boost your productivity while writing traditional essay types such as critical, analytical, expository, argumentative, and narrative. It doesn't matter whether you attend university, college, or high school; free essay writer programs will be beneficial for you.
The List of Free Essay Writer Programs
Here is the list of the most popular free essay writer programs that you can easily use on your device and improve the quality of the text easily and quickly.
Hemingway App
This online instrument is popular with students of all departments. Using it, you will make the text more gripping and readable. There is also a desktop version, the price of which is $20 for the same functions. Hence, it is more reasonable to use a free version and not waste money. The app comes up with two modes. The first one is called "write" and is represented in the form of a clean screen. Here you can start typing your text on the grey background. The second mode is called "Edit" and includes such features as:
Word count
Readability grade. The app itself has a 5th-grade readability level. Commonly, the more complex the text is in terms of reading, the higher grade it is required to understand the content. You should mind this when checking the paper with the app.
Adverb count. This feature is responsible for a number of adverbs. It would tell you how many adverbs you need to replace or omit to make the overall text flow smooth.
Passive voice. Even though academic writing has a formal style, using too many passive structures is not welcomed. The Hemingway app will assist you with controlling their number.
Hard and very hard-to-read sentences. It's necessary to change the sentences where identifying main and subordinate clauses are challenging. The app will help with editing your text in this aspect as well.
One more great thing is that all these points are highlighted with different colors. Hence, recognizing words, complex sentences, adverbs, and other stuff will not be difficult.
Readable
This program is an excellent assistant of the readability level of the text. It takes into consideration many criteria. To begin with, it uses five various formulas of readability as well as tests to discover the average grade of the individual who will be capable of covering your text. Besides these formulas, Readable takes into account new ones for evaluating scores of the paper according to them. Afterward, you can observe the text quality that contains a number of words, sentences, adverbs, and other elements and the percentage that they occupy in the text.
All this information is available for you on the right side of the screen. After scrolling down, you can see the text tone, gender analysis, and the volume of sentiment. You can feel free to use this application both for academic purposes and personal ones. Once you understand how to navigate through it, your result will start to improve. Finally, the program includes a variety of extra statistics that you can use to find out more about your text. Even your tutor will not provide you with this situation.
WriteMonkey
You can download this application and enjoy its quality without any investments. Many students choose it due to an easy-to-use background that doesn't distract them from work and is able to enhance productivity. With similar features to Scrivener, WriteMonkey attracts more and more attention due to free access. As for the key features, here they are:
File organization
Markdown
Automatic highlighting of syntax
Outliner
With even more functions at your disposal, you can take advantage of this tool when it is hard for you to concentrate, or a previous writing environment doesn't help you focus on the text quality anymore. You can get WriteMonkey in a few clicks on your computer and start writing stunning texts for college, blog, or whatever you want.
LibreOffice
LibreOffice is known to be the major free counterpart of Microsoft Word. If you want the professor to remember your text as one of the best that he/she has ever read, then download LibreOffice. The open-source program supports such formats as .doc, .docx,.xlsx, .pptx, .ppt, .xls. A powerful representative of free essay writer programs allows you to create, review and check the text when you feel a lack of inspiration and concentration. As a result, the document becomes well-structured and clean no matter what purpose it has.
You can easily boost the quality of technical drawing, master thesis, financial report, marketing presentation with LibreOffice. In simple words, the program helps you focus on the content and avoid distraction by the interface organization or any other points. Due to free access and involving plenty of developers all over the world, this tool becomes a great assistant to the students of all departments.
Cliché Finder
It will let you put the text, after which you will highlight all too common expressions. Next, you can replace them with more original alternatives. As a result, your text will not be so conventional and will stand out from the crowd. Even if the final version of the project will have a few clichés, you can be sure it is purposeful. You are recommended to choose Cliché Finder for cases when you need extra options for making your content recognizable. Using it, you enhance your level as a writer and have chances of becoming a best-selling writer because your texts will surely be stunning, engaging, and more professional.
Pro Writing Aid
This cloud-based tool is widely used by copywriters, bloggers, essay writers, and so on. The primary aim of this program is to analyze your text and provide you with weak issues. As a result, you will learn errors, be able to edit punctually and grammar mistakes. The tool is compatible with all major platforms and comes up both in free and paid versions. It means you can discover all its strengths without any investment and join a large community of writers all over the world who tend to create awesome texts. Pro Writing Aid is also helpful with readability level. Using it, you can easily improve every part of your project and be sure that the overall quality will definitely please your tutor.
Simplenote
It is well-known that the best texts are starting with the smallest ideas. Simplenote is just such a tool using which you can create separate passages and then unite them into a single, smooth text. A search function will help you quickly find a necessary note. Unfortunately, there is only one way to stylize the text that is Markdown. All writers can take advantage of markdown support. The app will perfectly suit people who do not add images or lists to the texts. Simplenote is compatible with Windows, web, iOS, Linux, and macOS. The tool is free of charge and doesn't come up with any in-app purchases or upgrades.
The Final Thoughts
If you can't concentrate and lose your focus, if you have no inspiration to create a stunning piece of content, then free essay writer programs are a nice point for your consideration. They aim to make your text free of spelling, grammar, and punctual mistakes. Also, these tools are effective for boosting the level of readability. All listed free essay writer programs are able to make your writing process more efficient and successful. You can use them as much as you want because they will not make your pocket burn. Still, if you go on facing different writing challenges and can't cope with them on your own, then you are recommended not to waste time and get in touch with experts. A dedicated writing team will help you prepare excellent text with minimal effort. As a result, you can get a high grade and avoid worrying about the writing process.