When to Consider APA vs MLA vs Chicago?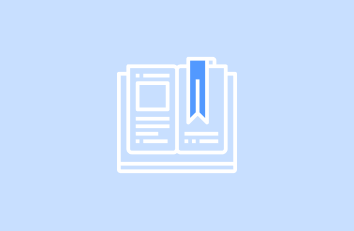 Despite the profession that you are going to obtain, there are so many academic assignments that you are expected to prepare. They are crucial for your reputation, grade, and of course, personal development. Still, the type of writing that you are going to prepare at college or university differs a lot for the free flow of ideas that you might put into your diary. The texts must be arranged well and include relevant information.
This is when a proper citation matters. All writers should use citations to support their research and do not deal with any plagiarism issues. Each citation must include certain information in a definite matter that results in a citation style. It dictates how the data is arranged, what punctuation is required.
There are many citation styles. Among the most popular are APA, Chicago, and MLA. You may have a chance to decide which one to use on your own, or the tutor assigns it to you. The decision is also based on the involved subject. Still, it is important to know the rules and peculiarities of each one, as they are used for different disciplines.
APA vs MLA vs Chicago: Key Points
Every style comes up with a set of definite rules for each aspect of the writing. Thus you will work with punctuation, source citations, subheadings, etc. It is highly recommended to take the book with this set and learn all the key points about each one. Also, you can consider this comprehensive guide to discover important information. First of all, remember that APA (American Psychological Association) is applied for scientific papers, MLA (Modern Language Association) – for humanities and liberal arts, and Chicago – for publishing purposes.
Basic formatting rules are similar for APA, MLA, and Chicago. Students are expected to use double spacing, 12 pt Times New Roman font, and 1-inch margins. The main differences lie in arranging the title page, quoting guidelines, and running head.
Citations
These are the most common cases when you need to cite used sources. Look at the examples to understand the rules better:
Hardcover Books
All styles require including books' authors, publisher, year of publication, but the order is different:
APA: Tomson, F. (1945). Life on Mars. London, Editing house.
MLA: Dickens, Charles. "Preface". David Copperfield (1867 ed.). London: Wordsworth Classics.
Chicago: Wolfreys, Julian.Dickens's London: Perception, Subjectivity and Phenomenal Urban Multiplicity. Edinburgh: University Press, 1999.
H3 Online books
The main difference with print books is that you need to add a link:
MLA: Bodnar, Kipp, and Jeffrey L. Cohen. The B2B Social Media Book. Google Books. N.p., n.d. Web. 18 Jan. 2010.
APA: Blake, S. (2005) A. N. Whitehead's Geometric Algebra. Retrieved from http://domain.com.com.edu.
Chicago: Michael J. Baker, The Marketing Book (Burlington, MA: Butterworth-Heinemann, 2002), 89, https://domain.com/resources/Marketing%20Book.pdf.
Websites
To mention a website in Chicago style, you need to follow this formula: writer's first name, last name, "Page Title," Website Title, publication date, URL. For APA, you need to add a link, omit the date, and the author, and the date of publishing. The same rule works for MLA.
Print Journals
Here you need to mention the same details but in different orders. Let's look at the examples:
APA: Johnson, Bill G. (1999). Public attitudes toward government spending. National Journal of Political Science, 40(1), 347-360.
MLA: Johnson, Bill G. "Public Attitudes Toward Government Spending." National Journal of Political Science 40.1 (1999): 347-60. Print.
Chicago: Damien O'Brien, "Digital Copyright Law in a YouTube World," Internet Law Bulletin 9, no. 8 (2018): 50-60.
Online Journals
Here the rules are almost the same, with a slight difference. You are expected to add the main website link, paper title, and doi, or the day when it was published on the site:
APA: Wolf, S.O.(2021). Virtual reality-based relaxation for enhancement of perioperative well-being and quality of life: protocol for a randomized pilot trial. International Journal of Online and Biomedical Engineering, 67 (2), 564.doi: https://domain.com/10.1136/bmjopen-2020-044193
MLA: The reference is finished with a day of retrieval and the site title. Ingrid del Valle Garcia Carreño. "e-Leadership: A Bibliometric Analysis". International Journal of Advanced Corporate Learning 13.1 (2020): 19-34. Web.4 Feb.2021.
Chicago: Emmanuel O.C. Mkpojiogu, "Security Issues in the Use of Mobile Educational Apps: A Review," International Journal of Interactive Mobile Technologies, Volume 15 (2021): 124-137. doi:10.3991/ijim.v15i06.20631
In-text Citations
It is great if you have found nice quotes as they can make your text more appealing and engaging. Still, you have to follow certain rules while adding the words of another person.
One author. In accordance with APA rules, you should put the writer's last name, then a year of publication, and the page number. For example, "The ways people and animals express their emotions are different" (Darwin, 1987, p.10). MLA style requires writing the author's last name, followed by a page number. For example, "The grammar rules were discovered many years ago (Black 18)." Chicago in-citation almost looks like APA. For example, "They set for the adventure in the early morning (White 1981, 18)
Two or more authors. Based on APA format requirements, you are expected to write the last names of all authors, as well as the date of publication. For example, "Deforestation is one of the major reasons for global warming (Davis, Shaw, 2013). You do not need to add and mention all the writers for MLA paper citation. It is necessary to write the first author and put et al., and a page number. For example, "Their quick arrival set a strong impression on the audience" (Davis et al. 48). Chicago style has the same rule as MLA, meaning after the first write, you should add  et al (and others in Latin).
No author. If there is no author, you can mention the establishment that published the source for a paper written in Chicago style. MLA requires adding the name of the work in parentheses and quotation marks. Using APA style, you need to write the first few words of the study and the date.
Heading and Subheadings
APA format has strict rules for organizing the headings and subheadings because it is used for scientific studies. Usually, they look like this:
Level 1 Heading
Level 2 Heading
Level 3 Heading.
Level 4 Heading.
Level 5 Heading.
Be careful and attentive when adding heading and subheadings to the paper written in APA format. Unlike it, MLA doesn't come with any specific requirements in terms of heading and subheadings. It is used mainly by students of social arts subjects and literature, so they are supposed only to follow the paragraph system. Still, if you want to add headings, then look at the relevant way to do it:
Heading 1

Subheading 1
Subheading 2

Heading 2

Subheading 1
Subheading 2
The rules of Chicago style are also more flexible than APA. One of the recommended five levels of subheadings is:
Level 1: Centered, Bold, or Italics
Level 2: Centered, Standard Type
Level 3: Left-sided, Bold or Italics
Level 4: Left-sided, standard type
Level 5: Left-sided, bold or italics
Reference List
The reference list aims to mention all used sources at the very end of your paper. In MLA style, it is called the list of Works Cited. The section must mention the sources alphabetically by the author's last name. The rules are the same for Chicago. However, the style requires adding a Bibliography only if you cited the sources with short notes. It is not necessary if you gave complete references for each source in the full paper notes. As for APA style, here, you also need to order all sources alphabetically, taking the last name of the writer into account. In case there is no author, you should consider the first meaningful word omitting articles.
Summing – up
Let's summarize all mentioned above. MLA is used for humanities, APA for scientists, and Chicago better serves for publishers. In case you are writing a short publication, for example, an academic article, then you are expected to use MLA. While writing about a fictional work, you need to use APA. As you can see, each one comes with definite requirements for online journals, printed books, etc. The formatting and heading are also important. Hence you need to decide on the type of work that you are crafting.
In case you still feel confused with all these rules and requirements, you are recommended to get in touch with professional writers. The experts from experienced companies will help you arrange the paper properly and do not worry about the final result.