The Main Peculiarities Of A Formal Essay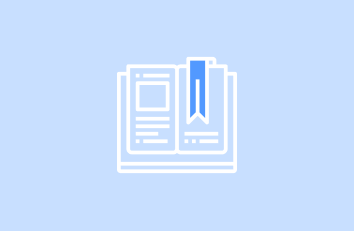 Writing a formal essay is a popular request of people who are eager to introduce excellent content and achieve the desired purpose. This type of writing doesn't relate only to an academic essay but also features job applications, reports, and letters. If you need to craft such a paper but are afraid of making mistakes, keep reading, and clarify all things that may influence the final content's quality. As a result, you will find out the crucial parts of a formal essay, winning tips, and professional recommendations. Good preparation is a guarantee for a successful result.
A formal essay is a type of writing that adheres to official style principles and requires a strong vocabulary for creating it. The authors are expected to consider all common rules of punctuation and grammar throughout the text. Along with them, creators are not allowed to include any abbreviations, informal expressions, etc.
Any breaking of the rules may spoil your content as well as reputation. You should focus all your attempts and attention on coming up with a paper written in the official language and observing the required rules. The first thing that plays a significant role is the proper structure. Let's look at the irreplaceable components of any formal essay.
Formal Essay: A Perfect Structure
Each formal essay is crafted based on the outline. Exactly it makes the composition look professional and well-structured. Otherwise, both the author and the readers will face certain difficulties with a project. It will be challenging for the writer to go from one part to another one smoothly, connecting all ideas logically and demonstrating the desired point of view. For the readers, it will be hard to understand what the creator wanted to tell them. So, to avoid possible misunderstandings, look at the perfect structure, and use it for crafting your formal essay:
Introduction
The essay's main purpose is to let the readers know what topic you are going to discuss in the paper. Also, it should grab their attention with the first paragraph making them keep reading. This is when a question will be a great tool to achieve the desired effect. You can ask it and then provide the answer in the main body. Using the statistics is recognized as a good approach as well. Numbers will make the paper look more deep and formal. Popular phrases will attract readers' attention, as well.
Main body
This is the main part of the entire formal essay. It should contain all data that your readers are interested in. That's why the body must be written in a clear, understandable way for people. Use great phrases, well-constructed sentences, and catchy word-combinations. Do your best to present the planned idea, persuade the reader, or allow them to analyze the issue and come to a conclusion logically. For this, add checked facts and avoid sounding too personal.
Conclusion
Finally, you need to summarize all the stated ideas and wrap them with convincing thoughts. The last part is not the less significant section. More than before, you must do your best to achieve the purpose as this is the final chance to say everything that you wanted. Still, it is better not to make the conclusion too long and discuss all details again. Take a brief look and introduce the verdict. Sound confident and formal.
How to Write a Formal Essay
If you need to craft a formal essay but have no idea what to start with, then look at this list of efficient tips and make the writing process a real pleasure:
Choosing the Right Topic
A properly chosen topic is half of the over success. You may spend a little more time selecting it than you expect, but after all, a nice choice guarantees the winning content. If you have not decided yet, then sit down and brainstorm the ideas. It would be great to choose something interesting for you and appeal to the target readers. After making the list of the topics that you find suitable, narrow down.
Start to cross out the themes one by one, leaving those that are more appealing to you. Be flexible and check whether there is enough information on a particular topic for you to perform a top-quality detailed research. Afterward, write a thesis statement that answers the main question of your formal essay. Do your best to develop a strong statement; otherwise, you will have to change it in the long run.
Structure of the Formal Essay
The next step is writing the essay by considering three main parts that have been discussed earlier: introduction, main body, and conclusion. It is necessary to develop a topic sentence for each paragraph to make your paper look more professional and easy-reading. Do not overload the readers with tons of information and add important facts logically. Ensure that a thesis statement is placed in the right place, and every paragraph of the body is related to it.
The Content Vocabulary
A proper structure and unique content are surely two of the most significant aspects of a formal essay. However, it would have no sense if the paper is written with some incredible mistakes. Pay special attention to such aspects as:
First-person writing. Using personal pronouns as "I," "we," is not a good idea for formal essays. It may lead to the readers' confusion and replacing the facts.
Vocabulary. A formal essay must be free of slang and other such stuff. Consider it as an academic type of work and choose the phrases which are suitable for it. Use a vocabulary if necessary. Check the text once again and make sure that there are no contractions (he's, where's), slang (busted, cool), abbreviations (lol), etc.
Strong verbs and transition words. It is better to choose strong verbs that do not require prepositions like phrasal verbs. The readers may experience difficulties with catching your idea in this case. Pay special attention to the transition words and try to incorporate them into the text. They will help you go from one idea to another smoother and more convincing. Transitions are especially of great value when it comes to the contrast issues.
Redundant phrases and words. A strong formal essay doesn't include unnecessary words and phrases. Read the content once again and make sure it doesn't have repeated word-combinations. Replace them with synonyms or try to rephrase the sentences.
Format of the Essay
A formal essay can't be written by hand and must only be typed on a computer. It means that you have access to a wide range of formatting options. In most cases, the writers use a Time New Roman font and 12-point size. Spacing is another issue that you need to keep in mind. Several formats affect the final look of your essay. CMS, MLA, CMS have their peculiarities; study them thoroughly to avoid possible mistakes.
Also, you should work with the right margins. If you have some hesitations, it is better to get in touch with the establishment that will accept your work and clarify all issues at once. Adding the proper citations will play into your hands. Make sure that you also keep to the requirements of the necessary format and do everything properly.
These common steps and tips will help you cope with possible difficulties while crafting a formal essay. However, if you have problems with incorporating them properly, then look for some great alternatives. You need to take every possible chance to make the formal essay look interesting and properly-composed.
The Best Solution for Writing a Formal Essay
Crafting a formal winning essay may turn out to be a real challenge for a novice writer due to numerous rules, requirements, regulations, etc. That's why approaching a professional team is a great idea for everybody who feels a lack of expertise and cannot incorporate all the mentioned tips properly. Experienced authors have incredible skills and inspiration to present the formal essay of your dream. You can easily entrust their reputation and do not worry about anything.
Placing the order will take you a few minutes after what you can easily do other things. The professionals will deliver your paper strictly on time, so you shouldn't worry about a deadline. Lots of people all over the world have already used this option and can prove it really works. All in all, cooperation with a professional writing company may greatly save your time and effort. You can always get some extra information by connecting the support system.