Critical Thinking Essay: What Is It?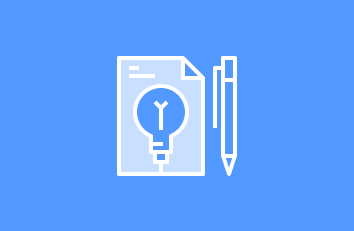 Students have to prepare numerous academic assignments at college, and not all of them have enough expertise in performing the task properly. It is especially so when the teacher wants young people to craft a critical thinking essay. It is one of the most challenging assignments that require definite knowledge and skills.
If it is your first time to craft suchlike content, you will be lucky to read this article. You have an incredible opportunity to clarify all issues at once, without wasting precious time on rewriting already ready content. So, just go on and find out what a critical thinking essay is, what peculiarities it has and what steps you should take to impress your teacher with a stunning paper.
A critical thinking essay is a common type of complex project that young people have to prepare while obtaining an education. It contains a selection of prudence, which helps you analyze the data, introduce important conclusions, evaluate all issues, come up with certain evaluation, and present the idea. Such type of content requires a high rank of critical thinking and advanced analyzing skills.
Developing critical thinking is difficult, but those people who manage to do this will become resistant to any possible manipulations, public opinion, etc. That's why you are recommended to practice a lot and work hard in your critical thinking essay. The following recommendations may certainly assist you and free you from possible stressful situations.
Tips on Writing Critical Thinking Essay
Every essay must have a good structure and a proper focus, and a critical thinking essay is not an exception. This guide will help you realize both aspects and present awesome content:
Select the topic. If you are lucky to decide on your own without any obligatory themes from your teacher, then use this chance to the fullest. Sort out the topics, choose those you feel a strong affection for, and then cross out one by one until you have only one. Ensure it is not very challenging for you so that you'll easily introduce basic arguments.
Pick up necessary data. First of all, think twice about a chosen topic and all possible info that you know in its term. Who knows, something may be already known; others require deeper research. If you are going to discuss a certain book, try to answer related questions to find out the weak points that require extra research.
Create a thesis statement. Before crafting the main part, you need to identify the direction to move in. In other words, you should state the aim that you are going to achieve in the major paragraph.
Compose a body para. Now, it is high time to write a body paragraph considering all analyzed material, taken notes, etc. Do not worry if, in the process, you feel a lack of the corresponding fact. You can always perform additional analysis.
Evaluate the data. After collecting the information, you need to see what you have found. In the long run, you will understand what weaknesses and strengths you have got and what issues are not related to the overall content so perfectly as you have imagined.
Study of various viewpoints. The biggest mistake of inexperienced writers is to think that there is only one right point of view. Instead, you need to examine different viewpoints and present them at all possible angles.
Prepare your own perspective. It would be great if your critical thinking essay includes paragraphs with your personal opinion. Let it be some sort of discussion that you are going to participate in. Feel free to share your point of view, including the evidence. "I" and "my" are strictly prohibited from using in this academic assignment.
Create the concluding part. Recall briefly all ideas that you have included in the context. Sum up all shared ideas and emphasize the overall significance of your findings. It would be great if you show the necessity for further studying the discussed issue.   
Check your paper. Do not hurry to proofread your critical thinking essay at once. Take some time and leave it. It is very important to have some rest before checking the content, as in this case, you will easily find and correct possible mistakes.
Ask for help. Checking the project on your own and using various online tools is a great idea. But it would be even better if there is somebody who you can approach and ask for assistance. For instance, this may be your friend or a relative. Another person looks at the same things differently; hence, you will easily identify weak points and correct them at once.
Mind a deadline. Never postpone starting to write your critical thinking essay to the last minute. Like any other type of content, it requires preparation, research, and analysis. Start as soon as possible to have enough time to check the ready content and improve available mistakes. This is the best way to stay relaxed and avoid feeling stressed.
A Collection of Ideas for Critical Thinking Essay
All the mentioned above tips will surely save your time and effort. The result will be even better if you pick up a winning idea. Here is the list of some great themes:
What impact does the company management have on the employees?
What are the best places to see around the world that are worth a person's attention?
Why does the marketing campaign of Apple corporation deserve applause?
The means of influencing the readers via composition?
The reasons for an unsuccessful marriage.
What are the pros and cons of being a vegan?
How do gender stereotypes impact the social life of American residents?
The influence of fashionable diets on the food industry.
How can educational establishments encourage youth to develop critical thinking?
Should insurance companies cover expenses for treating drug-related cases?
Exercises for Enhancing Skills of Critical Thinking
Boosting the capabilities to analyze and come up with certain conclusions is important for your college grade and will help you succeed in daily life. Pick up one of the mentioned above exercises and try to practice it as frequently as possible. Soon you will notice incredible changes.
Write Essential Goals
Write down all the important abilities (accuracy, logical thinking, etc.) that you want to boost. It means that all activities that you will do the next week should focus on gaining the following qualities. List the goals and do your best to achieve them in a determined period.
Organize Periodical
You may write down all your thoughts on a particular topic every week. The format may include such points as the situation, your reaction, analysis, and the final evaluation. As a result, you will learn to analyze and come up with a certain conclusion.
Try Mind Map
Since mind maps equally use both right and left brain capabilities, it is recognized to be a fantastic tool to increase your potential. Such exercise will help improve the skills to perceive data, analyze it, and come up with related questions. For this, take a sheet of paper and write a central idea in the middle of it. Then draw the additional keywords and connect them with the first idea. It will help if you use different colors for grouping the ideas.
Choose a Gripping Issue
Pick up a theme that you dream of learning more about. Devote at least a quarter an hour per day to searching and reading some information related to it. The major task is to analyze numerous points of view and decide on your own attitude to the issue. Check all data several times in order to ensure its relevance.
How to Impress the Readers?
Of course, you can devote some time to enhancing critical thinking skills and improving your essay's content, but does the game worth candles? What if to spend this time on more pleasant things or to study more interesting subjects and entrust the critical thinking essay to a professional writing company? Luckily, this option is not new at all, and hundreds of students all over the world are already boasting great results.
If you want to receive A+ and do not waste precious time on stuff like this, then get in touch with experienced professionals without any hesitation. They will attentively listen to all your requirements and expectations and set the deadline that will surely suit you. During the whole process of cooperation with professional writers, you can contact them, ask any necessary questions, update requirements, and find out how everything is going on.
If you still have some questions about ordering a critical thinking essay at a professional company, then get in touch with a support team and receive a detailed answer at once.