Do Essay Writing Services Work – Everything You Need To Know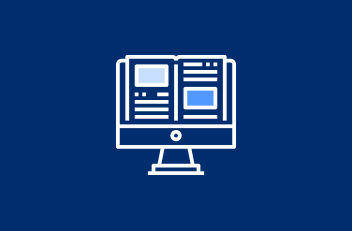 If you are a student, you probably know that the curriculum is challenging and involves writing different essays. Children from elementary school familiarize themselves with written assignments when compiling short articles, and these papers continue to haunt them until the end of their studies. The fact is that teachers love to develop student's writing skills and find them essential. Sometimes, the final grade depends on the essay.
Teachers are very demanding about paperwork. Therefore, students use different tools to show good knowledge—for example, programs for checking grammar, plagiarism, and readability. However, modern students see no fancy in wasting time writing boring articles and turn to a writing service for help. Students understand that entrusting work to experts is much better because they are left behind for hobbies or other essential matters.
Most people consider these services quite acceptable and do not see anything terrible, because this is the same as asking another person to cook a dish. Professors and teachers have entirely different opinions. They believe that students should learn to develop themselves. However, teachers and professors do not think about why students turn to professional writers, and therefore we studied the students' responses to understand the problem.
Why Do Students Use Essay Writing Services?
Students' answers are different. Most often, writing services are used by those students who find it difficult to understand English or it is not their native language. We also learned that students who work or study remotely like to use the services of professional authors. Another reason why students do not want to write texts on their own is laziness. Let's take a closer look at these reasons.
Students who do not understand English or are not their native language find it difficult to accept all the grammar rules and write cleartext. Most often, these students are foreigners. Yes, they have enough knowledge to talk, pass exams, understand teachers. Still, if we compare native speakers, their proficiency level is much lower, and the papers' quality is different. To not lose their place in an educational institution or a scholarship, they have to turn to experts.
For another category of students who need help from a writing service, everything is straightforward. Students who work are exhausted and do not have enough time to write student papers. To have an excellent academic record and not be expelled, students use written services.
The last category is lazy students. They are not carried away by writing essays, and they do not see the point in it. For this reason, they rely on the knowledge of a professional writer.
There is another category of people who need authors' help – this is the future of doctors of sciences, philosophy, graduate students, and masters. The number of tasks that they need to do is twice as large as that of teaching students. Therefore, it is not surprising that they order some of the assignments from other writers. These are mainly dissertations, term papers, and thesis. Also, such works are challenging to do on their own, and therefore, they entrust it to experts. Very important that the documents did not contain plagiarism, typos, errors. Because of this, they can lose their reputation and do not gain the required degree.
Essay Writing Services – What Is It?
Writing service is a company that hires professional writers to help with student assignments. These writers have creative thinking, good writing skills, know the paperwork requirements, and are well versed in the sciences. It is the writers who help students take the strain off and save time. With the help of authors, students increase their chances of getting high marks.
Professional writers can fill an article with relevant information, create unique content and logically structure the paragraph. Also, students remain entirely anonymous. The author will not know who he is writing the article and will transfer all copyrights to the client. The authors guarantee that the papers will not contain plagiarism, errors and will always advise on complex topics.
Writing services allow students to control the writing process, express requirements, and give work design recommendations. Thus, the document will meet your expectations. Service writers are often graduates of the best US universities, journalists, linguists, doctors of sciences, and Olympiad winners. Therefore, you do not risk anything by asking them for help because your document will be in the hands of a professional.
Do Writing Services Legally Work?
Yes, most writing services work officially and legally. Because quite often students receive low-quality documents, a myth has formed that companies are deceiving and unreliable. Moreover, students claim that companies want to capitalize on their problems and do not help by creating plagiarized or misspelled papers. As a result, students receive poor grades or are expelled from school, college, or university.
Therefore, when you want to ask professional writers for help, you need to check their work quality and reliability. How to tell a good company from a scam? Explore the sample work. If they are not on the website, write to the manager and read carefully. Do not cooperate with those companies that refuse to show samples of work. The company, which is legally registered, works officially, will never hide documents and deceive.
What are the Benefits of Writing Services?
If you want to turn to a writing service, you can get these benefits:
high-quality paper – the texts do not contain spelling, punctuation, stylistic errors;
timely delivery of documents – services can create papers in the shortest possible time – 3 hours and deliver the document on time;
no plagiarism – companies use modern sources for inspiration and create papers from scratch. Authors know how to format quotes so that you are not accused of plagiarism;
individual approach – no matter how complex your topic is, the authors will be able to understand all the nuances, format the document in the desired style, and make the text understandable;
professional writers – you will collaborate with the best writers who are native speakers and well versed in student writing;
24/7 support service – you can ask for help at any time of the day. The managers will answer all your questions within a couple of minutes. Even if you need a document in the morning, feel free to write to them at night.
Is it Ethical to Use Writing Services?
The professor is comfortable because students use modern programs to check text for plagiarism, spelling errors, or editing tools. Since it is essential for them that the documents are of high quality, they allow such technologies, but they hate written services.
If your teachers know your current language and writing skills, it's best not to risk it and write your essay. However, if you are an international student and there are fewer requirements for you, you can easily use professional writers' services. We can tell you for sure that this is ethical because the law does not prohibit writing services from creating papers for students. This would be the same if you turned to a linguist for help to improve your language proficiency.
If the teachers set very short deadlines for submitting documents, you should choose the author's services. After all, it is better to hand over the paper on time than to be under the expulsion threat. We wonder why teachers are so categorical about writing services. We studied one student's work and were shocked. The teacher asked to create a paper that does not match the level of the school. Therefore, how should a student cope with a task if the teacher is not ready to help? Therefore, writing service is the best way out of the situation, especially for students who want to pursue a master's or doctoral degree.
Creating research, experimenting, exploring sources, structuring content – is a challenging job. It is wrong to burden the student with such tasks. Don't be afraid to ask for help if you can't do it yourself. You are not violating any rights. If your teacher is opposed to writing services, that's his right, but if you want to get rid of educational pressures, do your best. Collaborating with writers is not a bad thing!
Is It Worth Spending On A Professional Writer?
Definitely yes! Prices for professionally written papers are affordable for any student. You can increase student papers' prices, get discounts, and save time, nerves, and energy. The authors create documents in a single copy, with 100% uniqueness. If you find similar work on the Internet, it will not pass the plagiarism check since more than one student copied it before you. Therefore, if your document must be original, spend money on a professional author and take care of your reputation.
Also, the writing services will provide you with the fastest writing time. Do you have one day left before the delivery of your essay? It doesn't matter, and the writing services will prepare the work very quickly and efficiently. Authors write on any topic—even a technical one with complex calculations or a complicated topic that everyone else refused to write. In companies, there are likely to be authors who have already had experience working with similar tasks.
Here's what one author thinks about helping students solve problems: "Do I think I'm doing something bad? No. I think that making money with my mind is not a shame. My earnings are the result of several thousand hours spent on training and self-development. There is something wrong with our education if the students need help. Therefore, I will gladly give advice and create paper if the teachers fail to present the material correctly or the student does not have enough time."
Conclusion
Unfortunately, students cannot refuse to complete student assignments. However, getting help from experts is a smart decision. If you can't cope with essays, dissertations, term papers, it's not a big deal. You don't have to be afraid of what the teachers think because they put you in such a framework. We do not recommend you to get carried away with writing services, as you can get used to it and completely forget about the curriculum. Gaps in knowledge will cause exams to fail. Order those papers in which you are not strong, or you do not have the necessary knowledge – it never hurts. Using the example of an expert's work, you will create projects yourself in the future.