Find the Right Controversial Speech Topic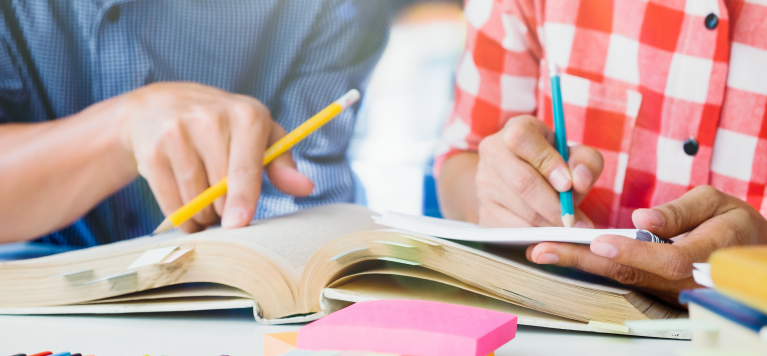 If you need to give a speech on some controversial topic, it is a great chance to show your skills. The thing is that controversial topics show your ability to analyze and research the subject, compare data, and pick up arguments that strengthen your opinion. As well as writing, giving a speech on controversial topics is an interesting and versatile assignment. You have to think critically and create strong arguments to earn the audience's trust.
It all starts with a topic. If you choose a suitable topic that fits both you and the audience, it will be easier to lead the speech. However, it is complicated to come up with the perfect topic on the first try. If you are not provided with a topic in advance, this article will help you choose a suitable one. Not only did we make a list of topics, but also, we shared useful tips to improve your speech.
Use this article as a guide to choosing the right controversial speech topic. It gives you inspiration and good topics samples.
What Is a Perfect Controversial Speech Topic?
Everybody is likely to say that you should take enough time to come up with a perfect topic. However, you do not know whether the topic is good enough. How to determine your topic is suitable for the speech? Here are the important criteria the topic should meet:
Relevance to the event or subject. It is obvious, but students sometimes choose topics that quite questionable, or they meet the requirements only partially. Your topic should be short and understandable to anybody;
It is interesting for you. Make a list of topics you would be happy to research. You will be working with that topic for a long time, so make sure you are not indifferent to it;
It causes particular emotions. The controversial speech is about feelings and emotions. If you talk about something ordinary, it will make the audience bored. It is too risky, so you would better take up a defiant topic;
The topic is controversial. A typical mistake is that students pick up the relevant topic but forget should cause an argument. There should be a couple of opinions and counterarguments.
If you pick up a topic for speech, do not ignore to check it one more time. Make sure you want to research it and present it in front of the audience. Also, remember you need to stand for your point of view, so the topic should be of interest.
How Do I Choose a Topic for My Speech?
Well, you can make a list of interests and learn the requirements. However, how to choose the right controversial speech topic? We understand it tricky, and that's why we made a guide to picking the optimal controversial topic.
Write down the requirements. Mention the subject, similar topics, and teacher's requirements. You have to know the time you have to give a speech. Also, keep in mind what is the deadline to know how much time you have for research;
List your interests. Make a list of topics you have always wanted to know better. It will help you stay comfortable and avoid getting bored;
Analyze your target audience. You have to keep the topic relevant to people's interests. Remember you are performing in front of the audience, so your success depends on each person's reaction;
Make it a bit defiant. It should cause different opinions as soon as you name it. Make it sound spicy so that everybody gets interested;
Think about the deadline. Do not choose a voluminous topic if you have only a few days to prepare. You will not handle it in a short period;
Brainstorm it. Try to pick up a couple of arguments and counterarguments. If you can handle it without challenges, take the topic.
If you need to use Internet sources, make sure there are enough credible articles. You should check the source for credibility before you use it for the research.
When you decide what topic is right for you, evaluate how it sounds. It must be engaging to interest the audience from the beginning.
70 Versatile Controversial Speech Topics
We are sure you are still a bit confused about what topic to choose. It might be the first time you need to perform with the controversial speech. Thus, it is important to establish yourself as a great orator. You need to see some great examples so that you understand what a suitable topic is.
Our controversial topics examples are divided into eight categories. These subjects are most frequently used to perform with a controversial speech.
Controversial Topics on Education
Smartphones should be prohibited during the training process.
Teachers have too few rights
Students should be responsible for their academic performance.
The curriculum does not keep up with the development of children
Schools should enable online learning
Students must offer new formats for study.
The curriculum does not take into account the speed of digitalization
Parents should not encourage the child to learn
The possibility of retake must be abolished
Exams are not able to assess the level of knowledge of students.
Social Media Topics
Social networks negatively affect our consciousness
Instagram can harm psychological health
Age restrictions should be raised
Bullying in social networks must be punishable by law.
Social networks cause addiction
Bloggers work very hard
Social networks violate our personal boundaries
Colleges must introduce lessons on the rules of using social networks
The account in social networks is better to keep closed.
Social networks affect our self-esteem.
Topics on Environment
Plastic production should be prohibited
Veganism is the only way to save the environment
Subbotniks must be renewed
Technological progress adversely affects the environment.
Meat production kills nature
Dumping fines should be increased
Car production should be reduced
Waste-free production will help save the planet
Schools should teach students to protect the environment
Tourism pollutes the Earth
Topics on Family and Upbringing
Relations with parents affect the success of the child
Family scandals affect self-esteem
Adopted children don't feel like a native
Parents must teach a child several languages ​​from childhood
Proper education is the key to success in the future.
Family traditions make a child invulnerable
Parents should be lenient
Reasons why children are afraid to tell their parents the truth
Parenting methods passed down from generation to generation
Parenting must be individual.
Topics on Psychology
The media initiate our inner anxiety
Everyone needs to see a psychologist
Self-esteem affects psychological well-being
Psychologists must work in every school and kindergarten
Postpartum depression is almost inevitable
Psychological problems cause disease
The profession of a psychologist will always be in demand.
Can we provide psychological assistance to each other?
Psychological health – the basis of financial well-being
We are not able to determine our psychological problems.
Topics on Politics
Election results may be rigged
Internet Advertising Affects Voting
The age for voting must be raised
Vulnerable groups should not vote
We cannot be fair
Campaigns make it difficult to make the right choice.
Control at the polling stations must be strengthened
Voting should go online
The selection must take place in several rounds
The number of deputies should be reduced
Controversial Topics for High School
Everyone can become a leader
Money and fame will not make you happy
Traveling for a penny – it's real!
Everyone can graduate with honors
You must not change for the sake of others.
Love and friendship are the same.
Graduation is no longer relevant
The school curriculum lags behind child development
Setting priorities is the way to success
Dietary food is unhealthy.
A Piece of Advice to Help You Improve the Speech
Even if you learn the requirements and choose the right topic, it is not enough to succeed in a controversial speech. You might encounter some challenges while researching or comparing data. If it becomes unbearable, you are welcome to order the assignment at our online service. This way, you are guaranteed to make a bright performance.
Despite the challenges, you have a chance to improve your speech. We questioned our experts for some useful tips that improve the speech so that it goes like clockwork.
Make sure your speech is consistent; follow the logical sequence between the sentences and paragraphs. It guarantees that people will not get confused with what you say;
Communicate with the reader. Do not be afraid of objections and counterarguments. Moreover, encourage the listeners to express their point of view. It helps you lead the speech;
Take breaks. If you forget what you should say next, take a break and look for small notes. It does not look weird if you stay confident;
Do not get impulsive. Even if you are beaten with loads of arguments, pay tribute to the person and continue your speech. Again, stay confident and keep calm;
Stay polite. You are likely to get interrupted by people who want to argue with you. Do not be rude, even if they are. Show gratitude for their point of view and continue adding arguments;
Rehearse your speech. Ask your friends to watch you performing with the controversial speech. Let them criticize you, but ask them to do it reasonably. Gather their comments and evaluations. Then, fix some possible errors.
Make Your Controversial Speech Perfect
When you get an assignment to prepare a controversial speech, pull yourself together, and start working. Now you have a guide, following which you are likely to succeed in giving a speech. Start with a topic choosing, research it, and structure your speech. Create an outline so that you know the sequence of the text. Use our controversial speech topics examples as an inspiration to pick up the right topic.
Have any problems with preparing the controversial speech? Contact our online writing service to get rid of stress. No matter what the deadline is, we will handle the assignment on time. We will pick up an expert with the relevant experience and make them your sidekick. Schedule your free time to succeed in important chores while we deal with your speech!