How to Come up with a Commemorative Speech Topic?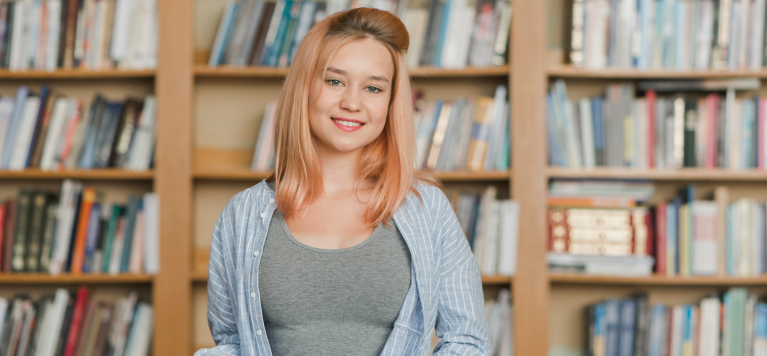 A commemorative speech is invented to give a speech at some celebration events. It needs to highlight the event, show its importance, and save memories. Usually, people call it not commemorative but ceremonial speech. That is because you might have heard it at wedding ceremonies, birthday parties, or even funeral. The goal of the commemorative speech is to show gratitude, outline important memories, and inspire people around you.
When it comes to education, a commemorative speech is your last word at the graduation ceremony. You should pay home to the teachers, your supervisor, and your classmates. It is to express appreciation to the colleague or university, outline the memorable events and challenges. Also, you may express the feelings about the contribution of studying to your life. Share some fresh ideas on what you are going to do next.
We insist that you should always be prepared to give a commemorative speech. The most complicated step is to choose a suitable topic, which draws the audience's attention. In this article, we are sharing guides on how to come up with a speech topic and make it memorable.
What Is the Concept of the Assignment?
Always start with the definition. Even if you have caught the idea of assignment, do not be afraid to learn the topic deeply. Well, what is a commemorative speech? The name tells you it is about memories. The goal of such a speech is to commemorate. It is applied to both positive (such as a wedding) or negative events (such as a funeral).
Try to remember a few songs that glorify something. The typical example is songs about war or victory. You can use commemorative speech for both celebration or grief events. The main requirements are that you have to mark an event, show gratitude to a person, and outline their contribution to other people's lives.
It is worth noting that you have to be well-prepared. Sometimes you can be asked to give a commemorate speech at somebody's birthday or ceremony. The thing is that you are not always a close friend or relative of that person. Nevertheless, people can ask you to propose a toast if you are good at giving speeches.
What Are the Tasks of Commemorative Speech?
You need to know the purposes of the assignment to succeed in some activity. Imagine you are at a funeral, where invited people barely know each other. All they have in common is the acquaintance who died. Your main task is to unite those people, make them close-knit, give them a common spirit. It is obvious, but people often get lost while giving a speech.
There are a few important purposes you should keep in mind:
Show people the motivation and future goals;
Inspire the audience by listing that person's achievements;
Cause empathy and or compassion;
Strengthen respect to that person;
Unite the audience by arousing feelings.
When you determine the purpose, it is easier to develop your speech. You start seeing the final goal, and this way, you can compose a plan on how to reach it. Now, let's talk about critical elements of the commemorative speech.
Essentials of Each Commemorative Speech
Imagine you standing in front of the audience, holding a glass of champagne, and drawing people's attention. When you give a ceremonial speech, it has to be coherent to keep each person's focus. You have to understand the structure of a speech so that you can present it without any hitches.
The optimal way to compose a consistent speech is to use a step-by-step guide. Here are the steps you should take:
1. Start with the value
To start with, tell about some significant decision or action of that person. Show their contribution to society or science. It is a hook you use to draw the audience's attention. If you are talking about place or event, explain its significance and inspiring features. Figure out what unites all the people around you and refer to it.
2. Explain your motivation
Share your ideas and thoughts relating to the event. Explain what your purposes for giving a commemorative speech are. Then, switch to your subject. Why does the person need attention? Say why you pay tribute to the subject and what pushes you to do it.
3. Give clear examples
List the achievements of a person that shows their goal-orientation. Show the value and significance of each contribution. Provide the audience with related stories so that people can feel the vibe.
4. Explain the person's contribution
Show the benefits of each person's actions. Tell about the way they used to succeed. Explain why those actions are important and what they can teach us. This way, you create a common spirit and unite the audience.
5. Refer to the current situation
Share some ideas on how we can use those examples to benefit in our work or personal life. Assume how that person's beliefs can help us in daily life. How should we apply it to become more successful? Show the way everybody relates to such values. Switch to the final part of speech.
6. Draw a conclusion
Add bright expressions to help people remember your speech. Emphasize the significance of people's actions and ideas. Share sentiments to get closer to each person. Add some funny stories or facts from your friend's life. Finish your speech with a statement or association that comes to your mind.
Come Up with a Commemorative Speech Topic
As we said, you should be well-prepared for giving a commemorative speech. The most important thing you have to do is choose a suitable topic. The thing is that it is hard to understand, what topic is worth discussing, especially if you have no experience. That is why we decided to create a turn-based guide to choosing the right topic.
1. Find some great examples
Browse through the Internet to find good commemorative speech examples. You will find hundreds of topics used by students from other universities. It will inspire you and give additional ideas on what to talk about.
2. Use brainstorming
Write down as many engaging speech topics as you can. Allocate enough time to choosing a topic. It can take a while before you find at least one engaging topic. Then, brainstorm the topic to make sure that the topic suits the event.
3. Analyze your target audience
Although it is the third step, we consider it is the most important one. You are giving a speech in front of the audience, so your success depends on people's involvement. Make a portrait of an average listener to understand their interests. Also, ask for a list of guests not to screw up when referring to somebody.
4. Add some value
Make sure your topic is informative and thoughtful. Tell about a person's accomplishments and contributions. Add a central idea you will be developing. The speech should be inspiring and encouraging.
5. Avoid plagiarism
Your topic must be 100% unique. Make sure it does not resemble any other topic. If you use an example, rephrase the topic and change every word.
You are likely to encounter a few challenges while picking up a topic. If it gets unbearable, order online writing help at our service.
Different Types of Commemorative Speech Topics
There are loads of topics you can choose for the commemorative speech. The thing is that it is hard to figure out what topic is suitable for such an event. First of all, you should understand what type of topic you need. Then, look for some inspiration to come up with the right topic.
We composed a list of topics so that you can get familiar with great examples. Pay attention to our topics that can be used for particular events. You should start with an event's topic and goals, and then start picking up the topic.
List of fabulous topics for the commemorative speech
Charity event
Person's honor
Contributions to social life
Sport achievements
Positive experience
Character traits
The memory of a person
Independence of a person, state, country
Peace and quiet
The hustle and bustle of a city
Inner beauty 
The ideology of a person
Indulgence
Condolences to the family
Gratitude
Conscientiousness and dedication
Leadership
Inspiration
Professionalism
Malleability
Kindness
Goodwill
Willpower
Strength of character
Respect to a person
Expert Tips on How to Strengthen Your Speech
When you prepare for a commemorative speech, it is important to know some secrets. Our tips will help you overcome the challenges and improve your speech. We asked our experts to share these useful tips because they have loads of experience working with commemorative speech and writing.
Be consistent. The outcome of your speech depends on the logical sequence in the text. Do not let the audience get confused. Make sure the speech is coherent so that it will keep the attention of the audience;
Rehearse. Give a speech in front of your friend or family to make sure it is perfect. Ask for feedback and fix the errors; do not take their comments personally;
Avoid talking too much about yourself. To be honest, nobody wants to know your biography, so there is no need to introduce yourself. Furthermore, it makes people more involved when they do not know who you are. It can give you new acquaintances after the end of the event;
Interact with the audience. You do not have to ask for comments, but you can make pauses so that people can digest the information. If your speech is sentimental, there will be lots of emotions. Do not hustle, allocate some time for feelings.
The important piece of advice is to be yourself in any situation.
Final Thoughts
A commemorative speech is a type of speaking that inspires the audience, makes people closer to each other. When giving a speech, try to unite the people with some common interests. Keep it relevant to the event and make sure the text is coherent and consistent.
If you stuck with some challenges, contact our online writing service and ask for help. We will choose the expert with the relevant experience. We guarantee perfect quality and the fastest delivery on the market. Try our writing service – and you will get back to us again!