Acceptance Rate and Statistics of Capella University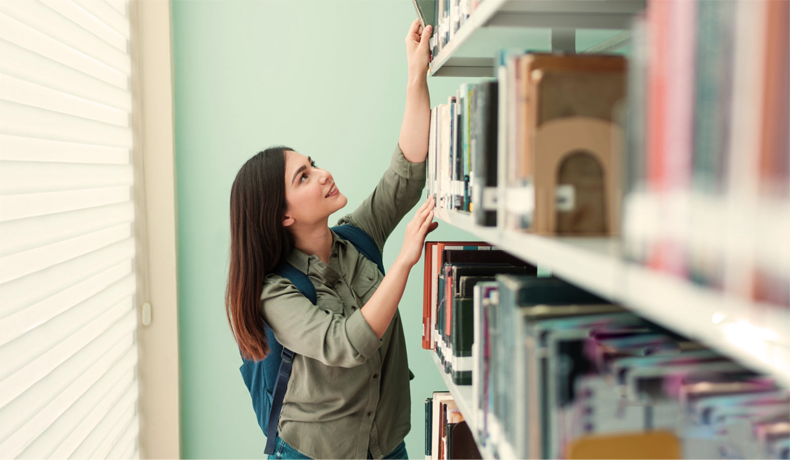 Capella University is a private for-profit educational institution. It offers completely online education for students from any part of the country. This university has regional accreditation from the Higher Learning Commission and a good reputation in comparison with other online universities.
Students can get bachelor's, master's and doctoral degrees at Capella University. There are a lot of programs and majors to choose from. Also, the university offers certificate programs.
This university is pretty well-know. It provides high-quality online education, using innovative and effective curricula. What is special about it? There are two unique educational plans applied in Capella University: GuidedPath and FlexPath. We will talk about them more detailed in the next chapters.
Is it hard to become a student at Capella University? No, it's pretty simple. This university is not selective at all, and the acceptance rate is very high. Nevertheless, the university has some requirements you should know about. Also, it's important to learn about the price of education, the admission process, the general statistic of the university. If you are going to become a Capella University student, the following information will be pretty useful for you.
Main features of Capella University
Statistics
It's time to learn the main features and statistics of Capella University. There are 37 171 students studying there. The student/facility ratio is 22:1, which means that there is one teacher for 22 students. Most of the programs last for 4 years, just like in regular universities. A big percentage of students live out of Minneapolis, only around 1500 students live there. Obviously, you don't have to live in Minneapolis to attend Capella University.
The process of education consists of online classes. Students can study from any place; they only need to have a computer with access to the internet. There are many majors to choose from. The most popular majors among students are Business Administration, Registered Nursing, and Psychology. Alumni of these programs happened to have the highest salaries after graduation.
Capella University has 14% full-time students and 86% part-time ones. 36% of students received a Federal Grant for education. You can also apply for financial aid. There are opportunities to get scholarships, grants, or discounts.
Features
There is another feature that's important to mention. Capella University has modern competency-based curricula, called GuidedPath. What is it? It's the educational plan that is designed to help students get only important knowledge and real-world skills. These skills will be pretty useful for your future career. Basically, GuidedPath helps to avoid unnecessary, outdated information and get only helpful and professional practical skills.
FlexPath is another noticeable thing about the university. This program is made mostly for adult people, who have a lot of work and responsibilities besides studying. As you can guess from the name of it, this program is flexible and suits everyone.
Acceptance rate and requirements
Let's find out if it's hard to get into Capella University. We are talking about private for-profit online universities, and therefore, there is no competition. The acceptance rate of Capella University is 100%. Nevertheless, there are some requirements for applicants. There is nothing difficult, but you have to pay attention to them.
If you are applying for a Bachelor's degree, you shouldn't be younger than 24 years. You must have a diploma from a school with accreditation. If you are going to study for the Master's degree, you have a Bachelor's degree and the same thing with a Doctoral degree. Your previous degree must be recognized by the American Department of Education.
Documents you have to submit
Basically, requirements depend on the program you have chosen. But there are some general demands for all applicants. Here is the list of things you have to submit:
Your resume, that shows your previous education, work experience, personal achievements
Recommendation letters
Registration form necessary for every student
Essay
GPA scores and transcripts from high school or another educational institution
Admission application
Important documents, related to your previous education, experience, work
SAT, ACT and GPA scores
As you can see, you don't have to submit your SAT or ACT scores to the university. Even though it's a necessary point for a lot of institutions, online college doesn't require it. Therefore, we cannot know about the average SAT or ACT scores of Capella University students. Basically, it's not important, because these scores have nothing to do with admission.
Nevertheless, you have to submit your GPA scores. Demands for them depend on the program you are going to choose. You can find the requirements on the official website of Capella University.
Another important thing – every applicant should speak English fluently, even though it's not their native language. As you can see, there are not so many requirements for applicants. With the acceptance rate being 100%, there is no reason to worry if you get admitted or not.
Capella University application process
Now you know all the necessary information about Capella University, and you probably have made your decision, if you are going to enter it or not. If all the features suit your demands, it's time to move to the next step and talk about the application process. It's not difficult, and all the processes are made online.
First of all, you will have to make an account on the website. With your profile, you would be able to create an application and check the status of it. Here you place your general information.
Then you have to submit transcripts from your high school or previous educational institution. Don't forget about other important documents, though. Submit all the recommendation letters, resume, CV.
If you are going to use some kind of financial aid, you will have to submit an application for it. Also, there are some discount options, and you can ask the enrollment counselor about them to get more detailed information.
Finally, you will have to pay an application fee. It is $50 for any program or degree. This fee isn't made for profit, and it covers the cost of admission processes.
You may be wondering if there are any deadlines for an application? Don't worry, and you can apply at any time. There are no strict rules about the time of enrollment, and it's available every day of the year.
If you still have some questions about the admission process, you can have a consultation with an enrollment counselor. They will answer all your questions, recommend the best program for you, tell you about the discounts and financial aid you can get.
Extra tips for application and study
Despite the high acceptance rate of Capella University, you should be prepared to enter it. Getting a degree is not easy, even if we are talking about online education. You have to make a good first impression, show yourself as a diligent and responsible student. Here are some tips to make your application and studying process easier.
Compose a great essay
As Mcessay company has already mentioned, it's necessary to submit an essay. Try your best, and show all your writing skills, express your thoughts and interesting ideas. An essay is a really great opportunity to make a good first impression, so don't miss it.
Prepare the questions for the enrollment counselor
The majority of applicants face the online version of education for the first time. Therefore, if you are not familiar with the distant form of education, you may have some questions about the studying process. You are about to choose the university for the next four years, so it's quite important to ask everything you need to know about it.
A consultation at Capella University will help you understand if this type of education suits you well if it works for you. The counselor will help you to choose a program if you are not sure what major you want to study. You will find out if you can have some discount or financial aid. Therefore, it will be useful to prepare questions beforehand and get everything straight.
Think about time management
Another important point of online education is the ability to manage your time. Plan how you are going to combine your work with education, make sure you will have enough time for it. Take it seriously; any type of education requires dedication and discipline. It's harder to motivate yourself when there are no professors or classmates around you. Find out, what will motivate you to study and make a strict schedule for yourself, this would be perfect.
Prices and financial aid
Finally, let's talk about price. Of course, it depends on the program you have chosen. But if we are talking about the average annual price of education at Capella University, it would be around $14 000.
Every student has an opportunity to get financial aid. It can be scholarship, grant, or loan. Students receive $6,765 as an average financial aid amount every year. Every year students of Capella University receive almost $7 000 as an average financial aid. How to get it? You just have to complete the FAFSA form and send it.
Generally, Capella University is a modern and perspective online university with a good reputation. The acceptance rate of it is 100%, so everyone can study there. If you are looking for a great college to start your remote education, Capella University will perfectly suit you.