A detailed guide on Who am I essay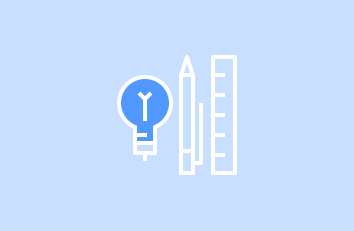 Everyone has answered himself or herself, "Who am I?" at least once during the lifetime. Some people do not have any problems with starting to answer this question. They begin to tell about the birth date, marital status, education, etc. However, sometimes this is not enough. In most cases, the readers want to know more detailed things like your preferences, hobbies, achievements, phobias, dislikes, life purposes, etc.
Consequently, answering the same question becomes more complicated and time-consuming. If there are certain difficulties for you with crafting the Who am I essay, then this article is what you need to prepare brilliant content.
There are a few situations when you are going to craft Who am I essay. This may be for college, just for yourself, for work, or a biography. When you prepare just for yourself to understand some things, you must not adhere to certain rules, formats, etc. You just write the essay in any convenient form and include everything that you find important. When you are to craft a Who am I essay for college or a work application, things become different?
You need to do your best to attract the attention of the potential boss or admission commission. The main task here is to demonstrate that you are the best possible applicant for a particular job position or education establishment. This list of efficient tips and tricks will help you achieve a necessary purpose and please the readers with top-quality content.
Tips on Writing Who Am I Essay
No doubts that you are an excellent applicant for the desired establishment or a particular company. However, companies/admission boards perhaps are not aware of it yet. That's why you should do your best to present an awesome Who am I essay. These essential tips from professionals will help you make it brilliant and recognizable, among other numerous applications. Try to incorporate them, and you'll see what a great result you will get:
Be honest. Hiring specialists, as well as admission officers, read a lot of cover letters/ application essays, etc. There are no hesitations that they really can understand what truth is and what is fantasy. It is better to avoid possible lies as there is no sense for sure. You should be honest and include information that is 100% true about your personality and life;
Tell about your passion. Most readers like essays that contain lots of positive energy, as it makes them keep reading. You can achieve this effect by taking on the things that you are good at. For instance, trying to get the vacancy of an entrepreneur, you should not talk about your passion for foreign languages; it is better to focus attention on your love of communicating with various people;
Include a gripping story. Who am I essay is a great opportunity to tell some interesting stories and attract attention to your candidature. However, you need to be very careful as stories which you and all relatives are proud of may not be valuable for college officers or company management;
Use inventiveness. Luckily, the Who am I essay doesn't fit the category of academic writing, so you may avoid some rules and apply more creativity. Be attentive as it is not about involving jargon and other suchlike stuff. It means that only you have the right opinion within this type of content, and you must not use a definite list of extra resources;
Tell more than usual. Perhaps admission officers and hiring managers know all basic facts about your previous background and achievement. You'd better not waste time including such information into the document again. Tell more about your personality and things that make you who you are at the moment;
Consider make-up. It is not about hiding your weaknesses and telling lies. You just need to shift focus on your advantages, allowing the readers to see your internal and external beauty;
Demonstrate your perspective. Who am I essay doesn't require any other thoughts or ideas. You do not need to involve any third parties to demonstrate your potential. Hiring managers and admission officers are willing to discover your way of thinking, so you should be who you are without pretending to be someone else;
Do not boast. Of course, the Who am I essay must demonstrate that you are the best candidate for a scholarship or a job position, but boasting your talents and achievements is not a good idea. You need to prove that all achievements that you have are the result of your hard work and avoid sounding arrogant;
Focus on possible reactions. Two main writing principles for a stunning "Who am I essay" are remaining yourself and keeping fair. However, you need to be very careful and not cross the line. In other words, it is recommended to be frank but still make a good impact. If you are talking about previous mistakes, you need to say that they have made you a better person in the long run. The readers need to see your positive images without feeling the bitterness of your previous background;
Prove that the potential is great. You'd better finish your Who am I essay with plans and intentions. For instance, you can talk about how you may impact the college community positively or share your vision of enhancing a working process if it is a job interview. In both cases, you need to focus on your skills and prove that they are crucial for the place you are going to join.  
It goes without saying that such simple but still very effective tips are crucial for achieving your essay's good quality. If you want to please the target readers, then go on and find out the best ideas that will help you achieve your purpose at once.
Top Topics for the Who Am I Essay
Do you want to introduce really great content instead of ordinary writing? These 5 ideas will help you make a composition gripping and unique:
Incredible change. When a person reads stories that show how one has become a great artist being a teacher only a year ago, he/she starts to think that such wonderful changes may happen to him/her as well. Look back and think what similar twists you can tell about your own life as well?
Dramatic mistakes. Let's face the truth; everybody likes stories that tell about falls and successful rises. Including them in your Who am I essay will play into your hands. Show how this situation has affected your character, way of thinking, etc. Prove that mistakes have made you're a better person in the long run.
Awesome achievement. Share the most incredible achievements that you can boast of. This idea may seem to be quite common, but still, everything depends on the manner how you will present it.
Questioned belief. You can place a few doubts that you have always been interested in. Actually, everybody has a few examples of life. Such an idea will make your content livelier and gripping, driving the readers to keep on reading you. Who am I essay further? 
Experience in leadership. Successful companies and great colleges want to get only great team players who can take responsibility and be active participants. No one is eager to have a sheep instead of a shepherd; that's why you need to share your leadership experience in the Who am I essay. It would sound more convincing if you can provide real-life examples.
How to Succeed With the Who Am I Essay?
Who am I essay is your chance to get the dream job or a scholarship at the college you have chosen. That's why you should take your chance and impress the readers. Such a simple question at first glance may become a real challenge when it comes to top-rate content. If you do not want to risk your reputation and want to succeed for sure, it is better to approach a professional writing service. You will be able to place the order in a few minutes without going out.
The admin team will ask you a few basic questions about the required content and your personal details. After agreeing on all conditions, a professional writer will start working on your essay while you are doing things that are more interesting for you and do not require some special knowledge. In any case, you can get in touch with the company and ask any questions to make the final decision. Remember that this is a great chance to save time and nerves as writing the Who am I essay is not easy as it may seem to be at first glance.