How To Write a Short Essay: Most Helpful Tips and Examples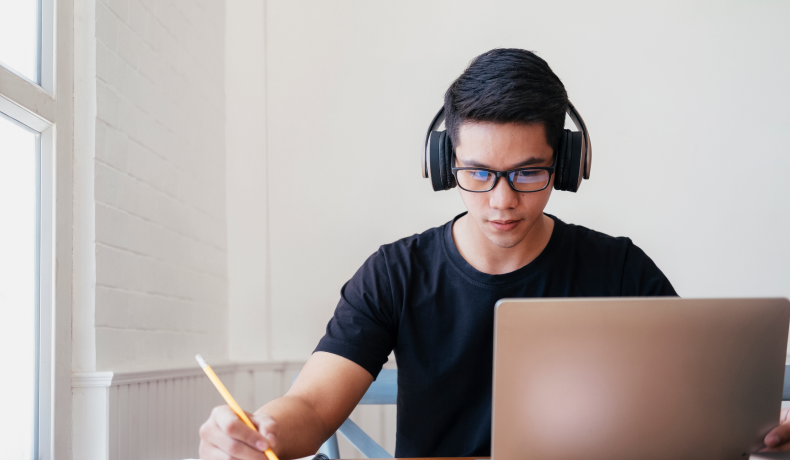 You won't be surprised by a writing assignment if you are a student. And your academic level doesn't even matter because writing assignments are common for both high school students and Stanford freshmen. So you should cope with tons of assignments daily and should know how to do it properly.
Short essays are not that complicated as the rest of writing tasks; however, do not be that happy if you are assigned a short essay while it is not as easy as it may seem. Do not count to write it within an hour or two because it may bring you more trouble than long papers.
For that reason, it is crucial to learn how to write your short essay, and, for that, just writing skills are not enough. It is crucial to learn how to talk directly and briefly in real life and become sharp during your conversation. It will help you in life no matter what profession you choose. Short essays are a good tool to train that skill, so let's find out what a short essay is and how to write it properly!
Short Essay Definition
A short essay is an essay written within a limited amount of space. Depending on the requirements of your professor, the length of your essay will be from 200 to 500 words. The essay contains from two to five paragraphs as a rule.
The length is very brief; however, it is essential to convey the content effectively. The topic can be really general, and you can find tons of material related to it. But those sources can only complicate everything. So, when writing your short essay, it is crucial to be able to select only the most relevant information.
Thus, the main idea of writing your short essay is to learn how to sort all the data you come across in the process of your research. Don't worry; there are some fast ways to learn how to do it.
Short Essay Structure
Indeed, some students struggle more with writing a short essay than a long one, and the reason for that is the lack of space to explain all of their thoughts. The structure of your essay is not complicated and standard for many essays:
Introduction;
Body paragraphs;
Conclusion.
Now let's look at each of them more precisely.
Introduction
The introduction of your short essay should contain a thesis statement. The thesis should be placed in the very beginning. The complexity of that part is that you have no place for putting unnecessary information. Make sure your thesis is strong enough and eye-catching; otherwise, you won't grab the attention of your reader.
Your topic should give you enough space to elaborate. The thesis should not contain too much supportive evidence or facts. Be short and precise, and do not waste the room of your essay on unnecessary facts.
Body paragraphs
As a rule, this part consists of three paragraphs:
Topics sentences;
Evidence;
Introspection.
Each new point should be presented in a separate topic sentence, so the argument at the beginning of each paragraph would look good. Remember that the number of supporting evidences should be quite limited because you should provide only those details that show your viewpoint well.
Just in case you cannot limit their number, check out some examples. There are topics requiring too much explanation, so you should avoid them. There is no space for too many supporting facts in a short essay.
Introspection is an important part of your essay, just like the introduction. Here you should demonstrate your critical thinking and provide your arguments. Be focused only on important details and follow the prompt's instructions.
When working on your short essay, always stick to the main idea of it. Exclude all irrelevant sentences. The key purpose of the short essay is to be focused on the core idea.
Conclusion
Your conclusion should also be precise and summarize your key argument. It would be good to explain the implications of your statement in the future to show your strong sides being focused on the core idea. The conclusion should be as long as a couple of sentences. Never include anything that your reader already knows or some new information. Simply summarize the main idea of your message.
How to Write a Short Essay Step-by-Step
You might be assigned any essay type of short size. It can be an argumentative, narrative, descriptive, or any other essay. To write it effectively, it would be great to get at least some idea of the essay type you are working on.
But there are some general steps you can take to facilitate your writing process.
Research the topic
The first thing you should do when starting any essay is to find relevant and credible sources. But since your essay should be short, you do not need too many sources, just a couple of them. Consider such sources as articles from reputable books or magazines, etc.
But when choosing a source, don't forget to check the date. Your source should be as current as possible. Each source is helpful only when it contributes to your short essay.
Brainstorm
Brainstorming is a crucial part of your writing process, and it is impossible to write a good essay without it. You should gather all your ideas first and focus on them. Please make sure to exclude all the sentences that do not relate to the topic and be precise. So, you should know exactly what you are going to write about.
Work on your outline
Even writing a short essay is impossible without creating a good outline. Once you have the ideas of what you are going to write about, you should note them and bring them into order. Otherwise, you will simply get lost when you start writing.
And if your topic is broad, writing an outline is crucial for you. Your thoughts cannot be written in a chaotic order, so it is necessary to write all the arguments and counterarguments down. Think of the information you provide in each paragraph.
Write your essay
Writing your short essay after completing everything mentioned above won't be a problem now. It is necessary to remember that your essay needs to be short! Be as brief and accurate as possible, and do not stay long on each point.
Proofread your short essay
Writing your short essay is not all yet; you should proofread and edit it. Even though the essay is short, you might need to repeat this step more than once. Don't be frustrated if you will find some shortcomings each time you read your essay; this is absolutely normal.
You have to make sure everything sounds as it should and that all the thoughts are written in a logical order. Each of the sentences should sound understandable and clear to your reader. If you do not want to get a poor grade, make sure to use online tools to check grammar and punctuation mistakes. A short essay doesn't take long to reread it a couple of times, so do not neglect this step.
Dos and Don'ts of Writing a Short Essay
When writing a short essay, you should do the following:
Be clear;
Be precise;
Provide only the relevant information that will give your reader an idea about your main argument;
Follow the instructions of your prompt;
Use more compound sentences;
Leave more space for introspection by limiting the number of supporting evidences;
Short Essay Example
By the year 2050, drug-resistant diseases would cause 10 million deaths each year. It will happen if the situation in agriculture won't change.
Superbugs are currently killing more people than many serious diseases, and this problem began to be widely discussed in international forums and conferences. The parliamentarians of different countries try to come to agree on how to improve the situation while the production of new antibiotics cannot outrun a quickly growing resistance of bacteria to antibiotics.
A lot of big corporations, including McDonald's, have refused meat with antibiotics in their food chains. However, the problem won't be solved if people and meat producers won't stop abusing antibiotics.
In the USA alone, 70 percent of antibiotics are used in meat production. The resistant bacteria are contagious from animals to humans. Overusing antibiotics will lead not only to the deaths of people of resistant bacteria all over the world but also to the world's crisis.
The main goal of all countries to solve that problem should be the shortage of using antibiotics in farming and food production; otherwise, the medicines that are supposed to treat us will kill us.
Short Essay Writing Strategies
If you want to know how to cope with your short essay easier, you can use one of the following strategies:
Start big (of you cannot create a short essay at once, you can write a longer one and then trim it down);
Use a highlighter (if it is longer than necessary, just highlight all the most important thoughts, including supportive evidence and introspection; the rest can be eliminated);
Simplify your argument (you can always simplify your core message).
Final Thoughts
Writing a short essay can be an easy and complicated task at the same time. When working on it, you should follow all the instructions provided above and avoid some common mistakes, including:
Choosing a too broad topic;
Writing a too-long introduction and conclusion;
Being not ready to cut unnecessary parts of your essay;
Not meeting the word and page length requirements.
Short essays have the same structure as lengthy essays. But you should keep in mind all the above-mentioned tips to write it successfully. If you are not sure that you can cope with that task, you can always use the help of professional writers to save your time and nerves!