History of Writing "Great Expectations"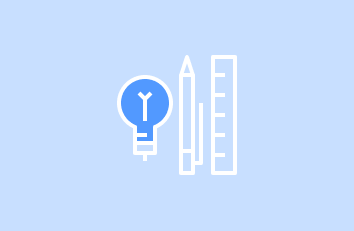 The novel Great Expectations begins with introducing little Pip and the convict in the cemetery next to him. In the book, you will find a story filled with interesting characters such as the girl with a cold heart, Miss Havisham, who wore a wedding dress, and the main character Pip. Unsurprisingly, this novel is considered by many to be one of Dickens's finest works.
Great Expectations is one of the writer's darkest books, although he intended it to be a comic novel. He wrote to a friend, "You don't have to complain about the lack of humor in A Tale of Two Cities. I put a child and a good-natured fool in a relationship that seems very funny to me." He remarked in another letter: "I see the whole plot is a kind of comic key."
Dickens began writing Great Expectations in October 1860, just a short time later, after breaking up with Catherine, who had been his wife for 22 years and bore him ten children. The writer moved in and began courting the young actress Ellen Ternan. To top it all off, his son got stuck in gambling debt, his daughter married a man whom Dickens did not approve of, and the writer's mother began to show signs of senile dementia. All this occupied his thoughts when he took up the novel.
All of the writer's novels were first published in a sequel novel, which meant the publication at set intervals of small successive fragments in a newspaper or magazine. The novel Great Expectations was first published in Dickens's magazine All the Year Round over one year, starting in December 1860 and ending in August 1861. The novel was printed closer to Christmas, which is very symbolic.
Of all the books that Dickens wrote, Great Expectations are written in the first person, when the main character tells a story, and the reader can visit the same place. Dickens wanted Pip's voice to sound like David Copperfield's. He wrote: "The whole book is in the first person, and after the first three issues, it will become clear that the hero is just a boy like David." After getting acquainted with the history of writing, let's read the summary of the novel.
Summary of Novel "Great Expectations"
The story tells us that a boy, aged seven, named Pip, lives in his sister's house, where a woman hates him and tries to offend in every way. The woman swears with the boy and expresses her dissatisfaction with her husband, the city's inhabitants. Unfortunately, the boy lost his parents and is still quite a boy, but he always remembers them and often visits the parents' graves.
While wandering through the cemetery, Pip ran into a convict. This man thought about the guy and demanded food, money, and everything in the house from him. But after some time, the police managed to catch the convict. And then exciting adventures begin, about which we have written in several parts.
Part One
South of London is a small town called Rochester. There lives the main character of Dickens's "Great Expectations" of the book – the little boy Pip. Like the protagonist of Mark Twain's The Adventures of Tom Sawyer, the Pop Orphan. The main character is raised by his older sister, who treats him quite cruelly. Pip's only friend was his sister's man. A big blonde blacksmith named Joe tried to protect the little boy from his wife, for which she often yelled at him.
Feeling constant loneliness, Pop went to the cemetery from time to time to spend time at his parents' grave. There he once saw a fugitive. He threatened the little boy with death and ordered him to bring food and a filet, freeing him from the shackles. Pip had no choice but to go home and collect everything the convict asked for in a bag. However, the next day, information appears that the prisoner was again caught and arrested along with another criminal whom he tried to kill.
Meanwhile, Miss Havisham lives not far from Pip. The older woman is constantly in the house in her wedding dress. She has not removed him since her fiancé, having stolen all of his fortunes, fled shortly before the wedding. Miss Havisham devotes all her time to her pupil named Estella. The little girl spends all her time with the old one. If you download the work of Dickens "Great Expectations," we learn that Estella does not even suspect that her mentor is trying with the help of a little girl to take revenge on all men. She often talks about how to break the hearts of young men, convincing her that this is the only way to be happy.
Part Two
Little Pop periodically comes to Miss Havisham to play cards with her and somehow distracts his grandmother. One day he meets Estella and falls in love with her. Noticing that the girl behaves like a real lady, Pop wants to change urgently. Not so long ago, he wanted to work as a blacksmith all his life. On one occasion, he even received a few coins from Miss Havisham, which he paid to become an apprentice to his sister's husband.
However, now he is afraid that Estella will see him black from work and dirt and will not want to communicate with him. Unfortunately, his crush was not destined to last long. Estella, like a real lady, is forced to get her education outside the small town. Upon learning of this, Pop was upset. He went home to talk to Joe. Approaching the yard, the little boy saw that his sister was lying unconscious. Someone stunned her with a blow to the head, which caused many people to gather around the house. Coming closer to his sister, Pop saw the sawed shackles. He begins to suspect Orlik, the blacksmith's assistant, who is behaving strangely.
It took a little time, and Mrs. Joe was fully recovered. Since she could not take care of the house during the treatment, it was decided to hire a maid. It turned out to be a sweet girl named Biddy, who loved spending time with Pip. Once, during a sincere conversation, the boy said that his main dream was to become a real gentleman. Biddy guessed that this desire was due to the desire to please Estella. Pop realizes that he could work with Joe all his life, marry Biddy, and have a quiet and peaceful life. However, the thoughts of Estella haunted him.
Part Three
In Dickens's novel Great Expectations, we can read about the fact that one day the London lawyer Jaggers comes to visit Joe. He tells her husband and Pip that he is working for a client who wishes to remain anonymous. The reason for his visit was that this very client wanted to help Peep fulfill his dream. He gave a certain amount of money so that the boy could move to London and become a real gentleman.
However, to show high hopes, he will have to leave his hometown forever and leave all his friends and family behind. The main character does not understand who could have done such a good deed for him. He suspects Miss Havisham is the virtue. Pop is convinced that the older woman is doing this to reunite young people in love.
Meanwhile, Jaggers named the amount that the boy can now dispose of. The money was more than enough to pay for education and decent life in the capital. Also, a lawyer was appointed as the protagonist's official guardian until he reaches the age of majority. "Great Expectations" book tells that Pop quickly settled in London. He bought himself a chic suit with the funds received, a road hat, and leather gloves.
As such, he once appeared to Miss Havisham, wishing to thank the older woman. And I listened with pleasure to all the pleasant words that the young man said. Leaving his small town, the main character already began to doubt that he had made the right decision. He worried about Joe, who endures the constant scandals of his wife. However, there is no turning back – it's time to conquer London.
In the capital, he found an apartment, which he rented with his friend Herbert. Young people join a local club and lead a luxurious life. Pop gets to know many young people who waste their lives and money and try to imitate them. He borrows large sums of money from his new acquaintances and, calculating debts, feels like a professional financier. Herbert does not know what to do at all and is just looking for himself.
Meanwhile, Pope learns that his sister died in Rochester. Now he has completely got all the property and money at his disposal. It is also time to say goodbye to Jaggers, from whom the young man received a lot of knowledge and wisdom. The lawyer said the young man would receive £ 500 a year for his expenses. Pop immediately decides to give most of the funds to help Herbert become a small company's co-owner.
Part Four
The main character visits his grandmother and asks to help Herbert and give a certain amount of money. And she feels a huge sense of guilt for ruining Estella's life. Now the girl, not knowing what love is, marries the rogue Mr. Drumle of convenience. Miss Havisham agrees to provide a small amount of financial aid, after which Pop was about to travel back to London. How then, he notices that the spark from the fireplace hit the grandmother's dress. The fabric quickly caught fire, but the young man helped Miss Havisham put out the fire, sustaining several burns in the process.
After a while, the main character receives a letter in which he is assigned a swamp meet. He suspects that the author of the message was Joe's assistant named Orlik, who worked for Compson. Coming to the indicated place, Pop almost lost his life. He was saved by Herbert, who miraculously was nearby.
Pop wants to help Abel escape the country. To do this, he comes up with a plan to get to a foreign steamer along the Thames. A few months after carefully organizing their plans, they begin to implement the plan. However, while sailing on a boat to a huge ship, the local police noticed the fugitives.
As it turned out later, Compson helped them with this. Magwitch was quickly captured and sentenced to lengthy imprisonment. In prison, the Pope often visited him. The young man told Abel about his daughter. He was fond of Estella, calling her a real lady. At that moment, Magwitch realized that, although he could not save himself, he could provide a good life for his daughter. After a while, having received numerous wounds in a fight with Compson, Abel died in prison.
Part Five
A little over eleven years have passed since the last actions. During this time, Pop was promoted to the same company that Herbert worked for. He finally managed to find everything he was aiming for. The main character often visits his hometown, where peace and goodness now reign. After the death of his sister, Joe married Biddy's maid. After a while, the couple had a son, whom they named after the main character, and after him, Biddy gave birth to another beautiful daughter.
During one of his visits, Pop wanted to see Estella. He learned that the girl's husband had recently died. When the man approached Miss Havisham's house, which looked like a ruin, his beloved came out to meet him. She apologized for hurting Pip's heart long ago. Now Estella felt completely helpless and did not know what to do next. After a sincere conversation, the lovers joined hands and left their late grandmother's abandoned house together.
Analysis of the Work
In this novel, Dickens provides a complex explanation of the motives behind the crime. Money received from an escaped convict does not bring Pip happiness. Even being a gentleman does not help him get settled in life. He loses his girlfriend and breaks up with the one he once wanted to conquer. There are indeed many sad incidents in the novel. Among the many problems, one stands out – money, washed in the blood and stained with crime, does not give happiness to a decent, hardworking person. Pip returns to an honest working life, gradually paying off his debts.
Gentleness did not spoil him, but, on the contrary, helped to orient himself in life and to determine for himself where it is evil and where it is good, taught him to evaluate people and their actions. All the heroes of the novel, one way or another, remain disappointed.
In this work, Dickens shows that the roots of social evil lie deeper than he previously thought, not in the individual carriers of this evil, but like social connections and relationships. Even the very idea of ​​philanthropy, charity out of a sense of gratitude for salvation, is compromised since it is embodied by convict Magwitch. This figure is undeniably complex and ambiguous. It is no coincidence that after Magwitch's death, Pip is, as it were, finally freed from the material and spiritual power of his patron. He returns to his native place to purify himself, to become the old, simple, humble worker.
Features of the Novel and Characteristics of Heroes
The work's genre orientation is a classic creation of realism combined with original English humor and European sentimentality. The novel's central theme is the problem of social and psychological confrontation between the high society and the common working people, expressed by the author in the form of the theme of lost illusions and crime and punishment.
The novel's main character is Pip; it is from his face that the story is told. During the story, the hero finds himself in mysterious situations filled with sadness and joy at the same time. The novel's originality is the combination of elements of various genres in the form of Gothic novels, represented by mystical events, secular prose. It consists of describing representatives of the high society, social motives, complicated by the complex relationships of heroes who are representatives of different society's strata.
The novel's central character is represented as a former blacksmith apprentice receiving an education, in love with Estella, who is the daughter of a criminal who committed murder and escaped from hard labor. Pip's best friend is Herbert Pocket, who comes from a wealthy family, who dreams of marrying an ordinary girl from the working area, Clara, whose father is described as a disabled drunkard.
In parallel, the story describes Magwitch's life, Estella's father, who is portrayed as an eternal prisoner who was imprisoned as a boy for stealing bread. Despite his life of crime, Magwitch is portrayed as a simple, honest, merciful, and compassionate person who subtly reacts to manifestations of injustice.
A distinctive feature of the novel is the writer's use of humorous elements included in the protagonist's caustic and critical remarks about certain events surrounding people. The novel's semantic load lies in displaying the nature of the bourgeois social system, characterized by duplicity, anarchism, and criminal thoughts, using heroes' example.
Conclusion
Dickens loved to return to past books; he liked to write about heroes who faced many trials along the way. For example, Pip is a boy who looks like Oliver Twist or David Copperfield in behavior and destiny. If you draw parallels, then you will notice that all the stories are written for the sake of one hero, based on the story from the life of Dickens.
This "one-line" method looks very natural because in the book "Great Expectations," the author used a first-person story, which other writers often disliked. This technique allows the author to describe all the hero's experiences, and the reader may find himself in the place of the character. Charles Dickens is a man from whom many exciting and unexpected actions could be expected. Many behind his back said that he was strange. After all, he was interested in hypnosis and sometimes talked to his heroes. His life was filled with bright colors, and every student should get acquainted with his work.
Every Student Needs Expert Help
Whether you are a college, university, school student, you will need expert help. Agree, it's hard to combine a hobby, work, with written works. Our writers will be able to compose the best essays, reviews on a literary work. You will receive a unique job, which the teacher will grade A. The specialists are professionals and have a scientific level, which guarantees you quality work done. A writer will never fail you on deadlines and deliver work on time. If you are still thinking, t