College Admission Essay: What Should You Know?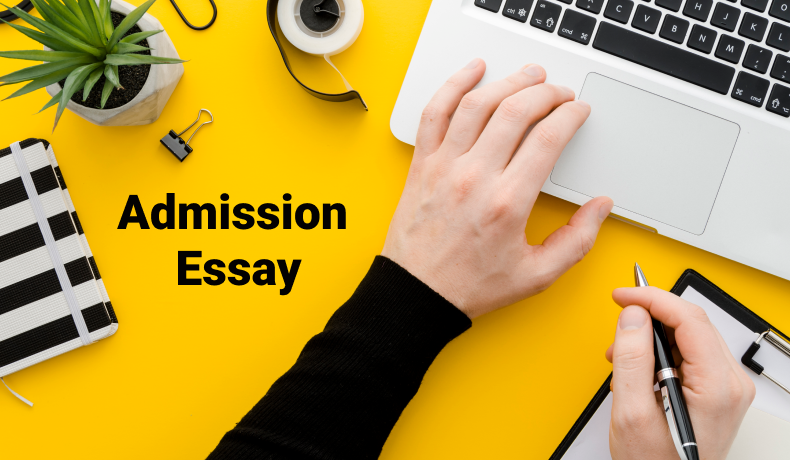 So, you're entering a foreign college. You're looking forward to opportunities in a new country, new contacts, new experience. It is the best time for you to glean insights, and start your successful career. Of course, you need perfect grades. But they are not the guarantee. Even applicants with good or satisfactory grades can apply for Harvard or Stanford programs. Because they are personalities. They know how to write an outstanding admission essay.
What is the definition of an admission essay? It is a paper you write to impress the committee. It is your opportunity to tell about yourself, to share your ideas, goals, to reveal your potential.
Why do applicants consider this type of essay challenging?
The problem is pretty clear: most students even don't try to be unique. Such applications are bad, the committee doesn't understand who you are and which talents do you have. Some students are really smart and ambitious. They just don't know how to present these qualities. Forget about your modesty, show that you're the best one.
Read our tips if you want to make the grade with your college admission essay.
6 Tips to Write a Perfect Admission Essay
Now you know what to avoid in an admission essay. But there are still some questions that need answers. What should you write about? And how?
You will find various tips on the Internet. Or you can just take professional advice that really works:
Write clearly and concisely
When you write an essay, keep in mind that the committee has just a few minutes to read your paper. If your text is long, overloaded with unnecessary facts and information, no one will read it. Even if you do not have volume limits, try to convey the meaning as briefly as possible.
Focus on your future achievements
Why do you think educational institutions are so responsible for selecting each student? They value their reputation and therefore seek to create a community to be proud of. This community should share certain values, move in the indicated direction.
Think about how this college or university can help you in your career. Describe how you see your future. What tasks do you set for yourself? So, you show the committee that you are the right person.
Share a life story, but don't overdo it
Remember, we have written talking about a five-minute time frame, which is allotted for one essay?
You have only some first sentences to attract attention. Start with catchy phrases, tell a short story that is really important and interesting to read.
The main task of your essay is to show your personality and naturalness. You should not write as a 40-year-old professor who has rich experience. You are only 17. This is normal if you have different views, a different worldview, a different understanding of some things. Just talk about it unvarnished.
Tell them something you didn't mention in the other documents
If you are applying to college, most likely you have already sent curriculum vitae with biographical data. So, do not use this information in your essay. They have already read it. But you can tell some story from your life illustrating your achievements.
Get rid of the dictionary of synonyms
Write an essay using the vocabulary that you use in everyday life. Do not try to seem too smart. You are not in an English exam. In addition, if you write in an unnatural language, this will prevent you from conveying your thoughts in the right way. Of course, this does not mean that you can use slang or common expressions. Find the optimal balance.
Do not forget about proofreading
Ask somebody to view your text. Typos or grammar mistakes can be crucial when it comes to an admission essay. They can spoil the first impression. You can also order a professional paper editing.
College staff reads various essays every day, and they certainly don't want to see low-quality texts. Make sure you submit the perfect essay for your dream college!
The Most Popular Admission Essay Questions
Thousands of applicants have the same scores for exams, and it is the essay that sets you apart from others. The committee reads your paper and understands how are you able to analyze data, communicate your written ideas, to speak about your strengths and weaknesses. Of course, they consider grammar structures and language you use, but your ideas have pretty more value. That's why an admission essay usually requires answers to some essential questions. Some of them can be even philosophical, just to see how are you thinking. There are some of them:
Which one of your achievements do you consider to be the most important?
How do you spend your free time? Do you have only one preferred activity or more?
Tell about one person who had a big influence on your life?
If you could have only one skill, what would you choose and why?
Describe your favorite book, course, art piece or project. Why do you like them?
How do you see your future in the next years?
What course do you need to realize your plans?
What is the most important thing about you that you want us to consider?
Describe the challenge you went through
Do you consider yourself to be a leader? Where did you use these qualities?
It is important to consider that if you apply for 15 programs, this doesn't mean that you have to prepare 15 different essays. The recycling technique is just for you. It means you can change some parts of your paper according to requirements.
Here is an example for you. One college asks you to write an essay on the topic: "Share with us an experience that has had a big impact on your life." Another college sets a slightly different task for you: "Tell us about the most important conversation, after which your life has changed." These topics sound different, but they have a lot in common. Moreover, you can use the same story for other essays, such as "The happiest day in your life" or "The saddest day in your life." Connect your imagination and you won't have to spend a lot of time on different essays.
3 Essential Steps For an Admission Essay
Don't think that writing an admission essay is a challenging task. It is really interesting, as it is a good opportunity to think about your life, to analyze it, to make some reflections. Here are 3 simple steps that will show you that you're a perfect choice. Leverage this confidence in your admission essay!
Step 1. Collecting essay topics
Collect all essay topics and write them down. Write everything that comes to mind. The following questions will help you concentrate:
What do you most like to do? What are your hobbies?
Do you have specific skills or talent?
Who has affected your life the most? Will you remember this person forever? Was it a good or bad experience?
What did you do during your last vacation?
Describe your best day. You can dream about it or write about one day from your past.
How did you spend the past 5 years? What do you remember about them?
Describe one memorable moment with your family/friends/teachers.
Can you call some achievements you are proud of? Why?
What helps you to stay apart from other applicants?
Which one of your qualities do you consider the most important?
Whose style of life do you adhere to?
Remember the challenging tasks you had to complete. Which one was the most difficult for you?
When and where did you demonstrate leadership skills?
Write everything that comes to mind. It is a good idea to ask your parents or teachers to answer these questions too because you might forget something that they remember.
Step 2. Come up with your topic list
The selection committee receives a huge number of essays annually. Just believe, most applicants write about the same thing. They have similar experiences, as well as a similar understanding of how a good essay should look. But this is not always true. You will write a really great essay if it is original, not like hundreds of others. Think about what unique ideas you can offer. Perhaps you are ready to share some personal stories from your biography, to talk about the experiences made conclusions. Honesty and sincerity are always better than standard clichés and hackneyed phrases.
Step 3. Answer questions by listening to yourself
Be yourself. Think not about what can impress the admissions' office staff, but about who you are. Choose a topic that is really important to you. Show your personality.
Start with an intriguing introduction. The first few sentences determine whether your essay will be interesting. Use an unexpected question, statistical fact, quote or another hook.
Share facts about yourself. An admission essay is not just an academic paper. In fact, you communicate with the university, talk about your thoughts, worldview. Read the finished paper and think: did you manage to reveal your identity?
Use live language. Write the text the way you actually speak. Even if you know complex grammatical structures, have a rich vocabulary, you do not have to show all your knowledge.
Show that you are developing. The situations that you describe somehow influenced you. Now you are a different person. Tell me why. What exactly has changed in your life?
Give specific examples. No need to write that you are a leader or team player. These are empty words. Just describe the situation where you demonstrated these qualities in order to achieve a result.
Take care of the spectacular conclusion. The admissions officers must remember you and your essay!
Admission Essay: What to Avoid
Surely, you have come across such common tips as "write about things that really matter," "write from your soul," and so on. They do not always work. An essay can be written from the heart and at the same time be bad. If you want to make it perfect, try to avoid:
Cliche and abuse of metaphors. Even if your ideas so far seem weak to you, it is better to use them than a cliche. These phrases and expressions are already tired of everyone.
Vocabulary and encyclopedic definitions. Forget the phrase "According to the Oxford Dictionary, …". After this sentence, there is only one desire: to close your essay.
Epigraphs or over-citation of famous poets, writers. Same. Imagine how many applicants mention quotes from Shakespeare or Lincoln! You don't want to be one of them, right?
Sentences that are too complicated. Imagine yourself as an inspector of an admissions committee that has already scanned hundreds of essays. He reads your essay: "A phenomenon that characterizes cognitive function …", and the first thing that comes to mind is to put the text aside.
Duplication of information that is already indicated in your documents. Nobody cares about your published articles or sports achievements if you have nothing to show about yourself as about the personality. 
Conclusion
The admission process is nervous and pretty challenging. Now you know that there is someone who holds your back! Use our tips to make your essay perfect, and to enroll in the new, student life! In case of lacking of time or getting quite challenging writing task, you can always get essay help from our professional writer!