What Is Capstone Project and How to Write It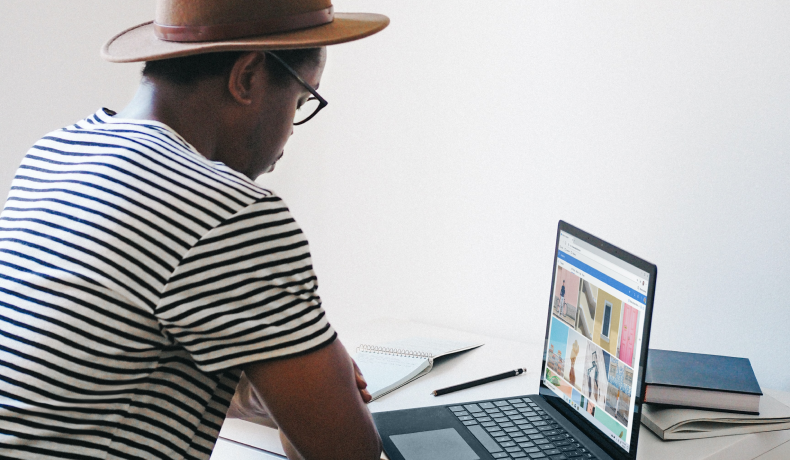 A capstone project is an assignment that occupies two semesters and requires students to research a certain problem of choice independently. They need to participate in debates, master the discipline, and then write a paper, which shows a solid understanding of the issue. A capstone project is usually guided by a mentor, even though it is an independent assignment.
Sounds too complicated? Unfortunately, all bachelor candidates have to complete this assignment, so if you are pursuing an academic degree, you'll have to deal with the capstone project sooner or later.
The main goal of the assignment is to evaluate how students can conduct independent research during a limited period of time. Not all students are can keep up with such demands and deadlines. Actually, it is one of the most difficult tasks students have to face, and it requires solid writing, analytical, and research skills.
That is why it's not surprising that so many students are willing to get help with their capstone projects. Some of them turn to tutors with numerous questions, others – pay fellow students. There are even those who risk their future, simply download ready assignments.
But the most rewarding way is to hire a professional writer. Why rewarding? Because apart from an original capstone project, you get lots of free time, deep knowledge of the issue, guidelines of experienced tutors, and of course, absence of stress or nerves.
If you want to learn how to write a great capstone project, make yourself comfortable, continue reading our guidelines!
Elements of a Capstone Project
As you know, any academic assignment should follow a certain structure. It makes the paper readable and clear, and the audience knows what to expect. However, a capstone project is rather different from other assignments, and its outline is also unique.
Here are the elements of your future project not depending on the topic:
Title page;
Abstract;
Table of content;
Introduction;
Problem-solving;
Literature review;
Project description;
Conclusion;
References;
Additional information.
Start with providing information about you, your educational institution, course, tutor, and the project itself. Then write half of a page (several paragraphs) to summarize what the project is about. Be clear and brief: abstract aims to give a quick overview, and not to enumerate all the arguments.
Then you should write an introduction, which must be shaped according to all the rules of a regular introduction. Indicate the background of the topic, as well as explain its importance and actuality. Don't forget to include a thesis statement, which summarizes the main idea of the whole text. Finish your introduction with a hook to engage the readers and make them want to continue reading.
Proceed with giving more details about the problem you want to solve. Share more information, data you have found, and don't forget to complement them with links and proper references. Your capstone project should also contain a literature review and a detailed project description. The more information you give, the better. However, make sure that this information is relevant.
Finally, summarize everything with a conclusion. It should once again restate the thesis, explain the findings, and show why your research is important. End your assignment with a list of references according to the required formatting style. And don't forget to provide additional information and findings in the appendix.
How to Write a Great Capstone Project
By this point, you have a clear plan of what to include in your capstone project. But apart from the outline, it's important to keep in mind millions of things: what topic to choose, which sources to use, what format to follow… The list is almost never-ending.
That is why we offer you the best tips that our writers have gathered during years of working on capstone projects. Learn them by heart and start using all types of projects.
1. Take your time to choose a topic
Sometimes, tutors give students a clear topic to follow. On the one hand, it greatly limits them but on others – saves lots of time on searching the right issue. If you need to pick a capstone project topic on your own, use it for your advantage!
The best advice is to find a proper balance: the topic must be broad enough to research it and narrow so that you can find the necessary resources with ease. And don't forget that the topic must be interesting. You'll work on it for two terms, and it's easy to burn out or neglect the assignment if you don't like it.
2. The literature review must be solid
Unlike book reports or narrative essays, a capstone project must be based on reliable sources and data. That is why this stage takes half of the time and is extremely important. We understand how boring it is, but trust us – proper research will pay off in the future.
If it's your first time working with literature reviews, don't worry. Just create a separate section where you describe the sources that were used for the project. Tell about the author, the publication, and its background.
This will be the basis for future work: you'll have a solid foundation and will be able to highlight the things to research without any problems.
3. Do the research work
To create a great capstone project, we recommend using not only data from books and articles but also information collected from interviews, events, and other sources. This will add freshness to your research and will give extra food for thought. However, make sure all the sources are credible and trustworthy.
4. Present the findings clearly
The next advice concerns the way you present your thoughts. Start with deciding how you are going to deliver the information. The most common type is to give a sort of a lecture to the class and to answer questions related to the subject.
Another way is to include a visual presentation and to spice your speech with graphical elements like slides with charts, graphs, images, or even video. However, make sure that this type of content is allowed by the tutor and that you can create a presentation.
5. Always read what you have written
Most students are tempted to finish the project as fast as they can and to submit it to the tutor, forgetting about the task. However, statistics show that it's impossible to create a great paper from the first attempt and even experienced writers polish drafts a few times.
The best advice is to put the final draft into your drawer (or leave on the home screen without opening) and to give yourself some time to relax. You've done a great job, so it's time to treat yourself.
In a few days, return to the draft and proofread it: highlight any imperfections like poor structure, sentences that are out of place, or typos. Make sure there are no lexical or grammar errors left. If you doubt that your skills are enough, use online checkers, ask friends for help, or hire a Mcessay.com editor. Thus, you'll capstone project will be polished, readable, and smooth.
Capstone project topics
Usually, students have complete freedom in writing a capstone project. This means that they can pick any issue or problem within the subject. However, some students find it difficult to choose a single topic. If you are one of them, we are sure that the list of topics below will be of great help:
Naturopathic practices in hospitals;
Education for blind children;
Ways to handle the increased rate of diseases that are transmitted sexually;
How breastfeeding improves the health of the mother;
The most popular programming languages;
What is The Image Processing Process?
Why are smartphone applications so popular?
Artificial Intelligence and the dangers it can bring;
Smartphone programs for medical systems;
Creating automated systems for analytics and accountants;
Game Theory and its use in everyday life;
A step-by-step guide to creating a small enterprise;
Influence of HIV/AIDS on youngsters;
How to create your own video game;
Importance of education;
Space tours: when will we be able to travel to the Moon?
Impact of poverty on education;
Reducing stress levels of students;
Benefits of bilingual schools and home environments;
Problems of distant learning;
Organize scientific research on ecological changes in your local habitat;
Create an application, which may help disabled people;
Create an office to study the problems of homelessness in your area;
Research the market and create a viable business plan for a startup;
Direct and film a social advertisement that will be shown on television.
Need help? Mcessay.com is at your service!
A capstone project is one of the most challenging and time-consuming assignments any college or university student has to face. It occupies two terms or semesters and engages lots of skills. And even though this task is a great way to boost your knowledge, creativity, and writing, for thousands of students, it becomes a real nightmare.
If you feel tired, not knowing where to start, or just want to relax and spend time with your friends, Mcessay.com is here for you. We are a writing company with multiple years of experience, and we know exactly what you need for a great capstone project.
The Mcessay offers a comprehensive solution: help with choosing a topic, writing the assignment anew, and obtaining editing and proofreading assistance. We work 24/7 and help students throughout the world to deal even with the most challenging projects.
Instead of wasting time and thinking that ordering an academic assignment is not for you, open the order form and purchase the capstone project that will change your life forever!